These are the top brands, all with new and innovative product to showcase as FRONT exhibitors. And they have worked with the full gamut of desirable, elite companies worldwide, guess who's next… you. What are you waiting for? Register now.
COSM by Herman Miller
Want to sit-down at work and forget you're sitting at all? We do! Here's why:
It is an expertly designed ergonomic chair,
It responds to YOUR body, YOUR movement, and YOUR posture.
–
CU-BeamTM Suspended Lights by Dyson
We are tired of constantly changing LED light bulbs so this is why we like the CU-BeamTM:
It has a lifespan of up to 180,000 hours. (That's how many hours you don't have to think about buying a new bulb!)
It completely challenges – and changes – how we've lit spaces for the last 30 years,
It uses smart technology that increases productivity and reduces eyestrain.
–
Steelcase
Steelcase is a stalwart of the office furniture game, with 105 years up its sleeves, innovation is a constant. What will the future of the office be like? Steelcase is already thinking about what's around the corner. Projects on the Steelcase books include Microsoft, IBM and Telstra.
–
Soundwave Ennis Acoustic Panels by OFFECCT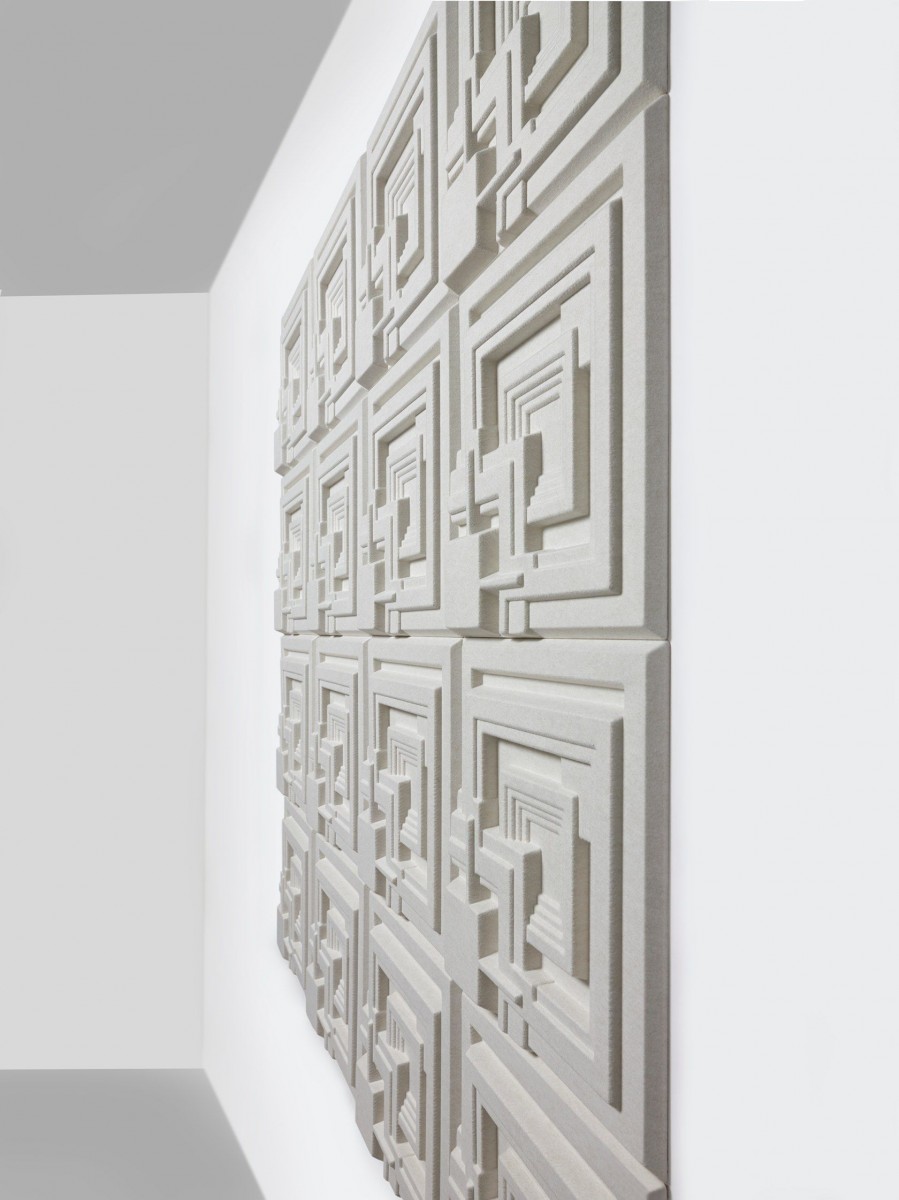 Here are four reasons why we think this product will take away all your acoustic panel worries:
IT IS BY FRANK LLOYD WRIGHT,
The famous Ennis pattern is integrated onto OFFECCT's trademark acoustic panels,
The panels are made out of recyclable moulded polyester,
And you can finally say you have something by Frank Lloyd Wright!
–
Palettone by Polyflor
Here are three reasons why we like Palettone:
It resembles unique colours, textures and materials that are only evident in the natural world,
They are completely 100% recyclable,
Suitable for any heavy-traffic environment.
–
Tappeti
Tappeti is a world-class rug textile design company, creating luxurious statements since 2006. Tappeti has worked with the best interior designers on illustrious projects, including Facebook, Barangaroo Tower 3 and Domain.
–
The HumanSpace Cube by BOSSE, available through Tables Chairs and Workstations (TCW)
We know that this is a great solution for open-plan workplaces because:
The Cube is fully aerated with sound isolation so you can have undisturbed communication and concentration,
It is easily assembled on any base surface without additional fixings (so it doesn't interfere with the building structure),
It also has a perfect ventilation system for creative, innovative and efficient work.