Celebrating 25 years as the go-to place for original design icons, Cult has let the design industry loose with Cult Design Icons. Curated by Australian creatives such as William Smart, Arent&Pyke, Hare+Klein, KPDO and Habitus's very own Aleesha Callahan, the selections – while all iconic – are each a reflection of the design mind at the heart of the creative. The exhibition even has guided tours.
The Lampe de Marseille, Le Corbusier's design of 1949 for example, speaks directly to the elegance and conscience we have come to know of Kirsten Stanisich (Richards Stanisich). "The Nemo Lampe de Marseille light is a wonderful light fixture. It's mind blowing to think that it was created almost 75 years ago yet still remains so relevant to our own era of contemporary design," says Stanisich.
"Ironically while Le Corbusier strode to reject previous historical architectural styles in his work it is the heritage value of the fitting that is one of the many beautiful things that we have embraced. Because of this it has retained a value for re-use to align with current sustainable principals making this piece a true design icon," she says.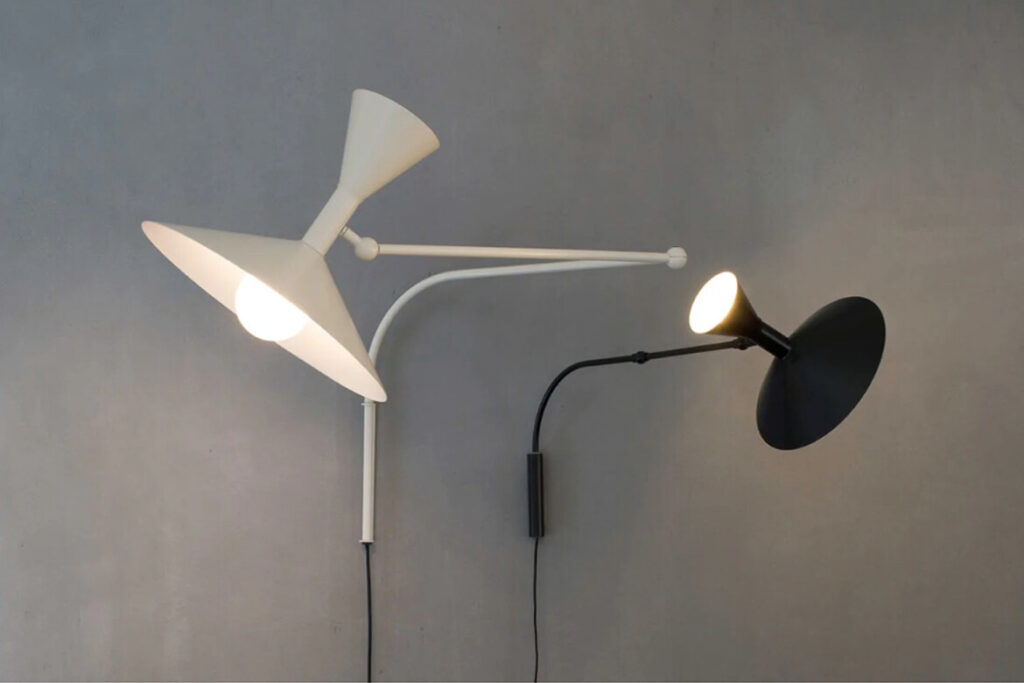 Selecting the PH5 light designed by Poul Henningsen and manufactured by Louis Poulsen, Adam Haddow, SJB director, says: "The PH5 is to lighting what Madonna is to music – lasting and still innovative."
Indeed, the exhibition showcases 25 of the world's most recognisable furniture and lighting designs by Hans Wegner, Arne Jacobsen, Le Corbusier, Verner Panton, Achille Castiglioni and more.
"At Cult we are proud to advocate for authentic design and the value of investing in original design icons. We are passionate about sharing the surprising stories behind the world's most recognisable design icons and the legendary designers behind them," shares Richard Munao, Cult founder and CEO.
Each icon is presented alongside personal anecdotes from the selecting curator. Curators include influential designers from studios including Smart Design Studio, KPDO, SJB, Futurespace; to editors from the likes of Vogue Living, Habitus, Australian Financial Review, Est Living and more; to leading stylists Claire Delmar and Megan Morton; fashion designer Lee Matthews, among others prominent influencers in the Australian design industry.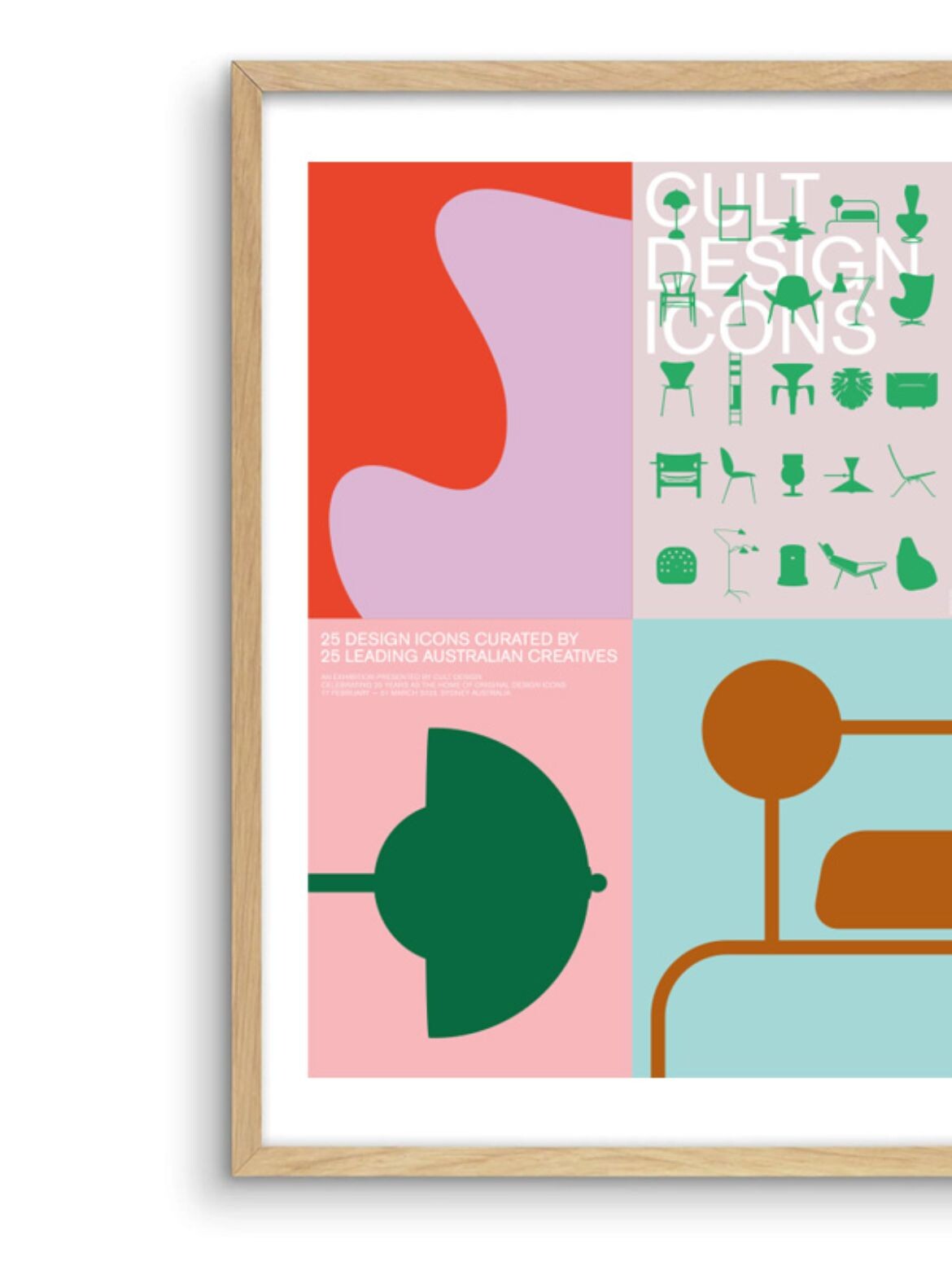 Cult is also hosting exclusive guided sessions with Munao giving visitors the opportunity to discuss the importance of, and influences behind, original design. Sessions last for approximately 30 minutes and are bookable here.
"People often ask me: Why buy original? Why are design icons so expensive? One of our core values is to buy once, buy well," says Munao.
"We believe in longevity and investing in design that will stand the test of time, both in craftsmanship and aesthetics. The icons are timeless and transcend all kinds of interiors; they aren't about a trend or particular style. Royalties go to the families of the designers, and the craftsmanship, materials and quality-control is the best in the world."
Cult invites exhibition visitors to release their creativity and artfully depict their favourite design icon for the chance to win a Flowerpot VP9 Portable Lamp by Verner Panton. Entries are well underway, following Cult's exclusive 25-year anniversary event on Thursday 16 February.
Interstate or unable to attend the exhibition? You can still join! Create your artwork on an A5 card and simply post it to Cult Sydney (21-23 Levey Street, Chippendale, NSW). A shortlist will be selected by the exhibition curators on 1 March, and the final winner will be chosen by Munao and announced via Instagram.
Cult is a leading design destination, offering premium furniture, lighting and objects from iconic international and local brands. For over 25 years, Cult has brought the international world of design to Australia's homes and workplaces, hospitality and health.
From Danish masters such as Fritz Hansen, Carl Hansen and Louis Poulsen, to the great Italian collections of Zanotta and Cappellini, Cult is passionate about authentic, quality and timeless design, ensuring only the highest levels of craftsmanship.