September 7 saw worlds collide as architects and designers from around the nation converged for an 'unVeiled' preview into a future where design knows no bounds, and innovation is key. It's a future that promises to transform the very essence of architectural aesthetics, and Metrix Group intends to deliver.
For a crowd of almost 100 attendees including architects, artists, Metrix team members and industry specialists, Metrix – an Australian titan in bespoke architectural solutions – showcased its latest creations: 3D artform® and MotionPerf®.
The 3D artform® promises to usher in a new era of texture, dappled light, shadow play, and illusion within architectural design capable of adding new levels of depth and character to projects. However, MotionPerf® was not to be outperformed, providing onlookers with a revelation activated by their own movements, captivating all with its mesmerising interplay of form and function.
Infusing bespoke art and design into stationary facades, Metrix has built a strong reputation for movement and engagement which transforms an in-person experience into an intellectual journey.
But the 'unVeiled' preview was about more than the products; it was an immersive experience from start to finish. Each attendee was welcomed with a specially designed and anodised lanyard, offered in their choice of six unique colours, setting the tone for a vibrant evening.
Eight main sample displays waited to greet the guests inside, including the impressive 2.4-metre-wide Metrixgram media wall which expressed 3D artform® at its finest. Inspired by the playful forms of Metrix's 3D artform® and facades, Long Prawn's catering was a thematic delight. Adorning the Sculptform Studio, where the event was hosted, were 20 additional A3 samples, punchings, and tooling, inviting guests to take a step closer in the name of exploration and interaction.
These new products are backed by cutting-edge research, development and planning and complement Metrix's extensive perforated metal range.
Metrix Group
metrixgroup.com.au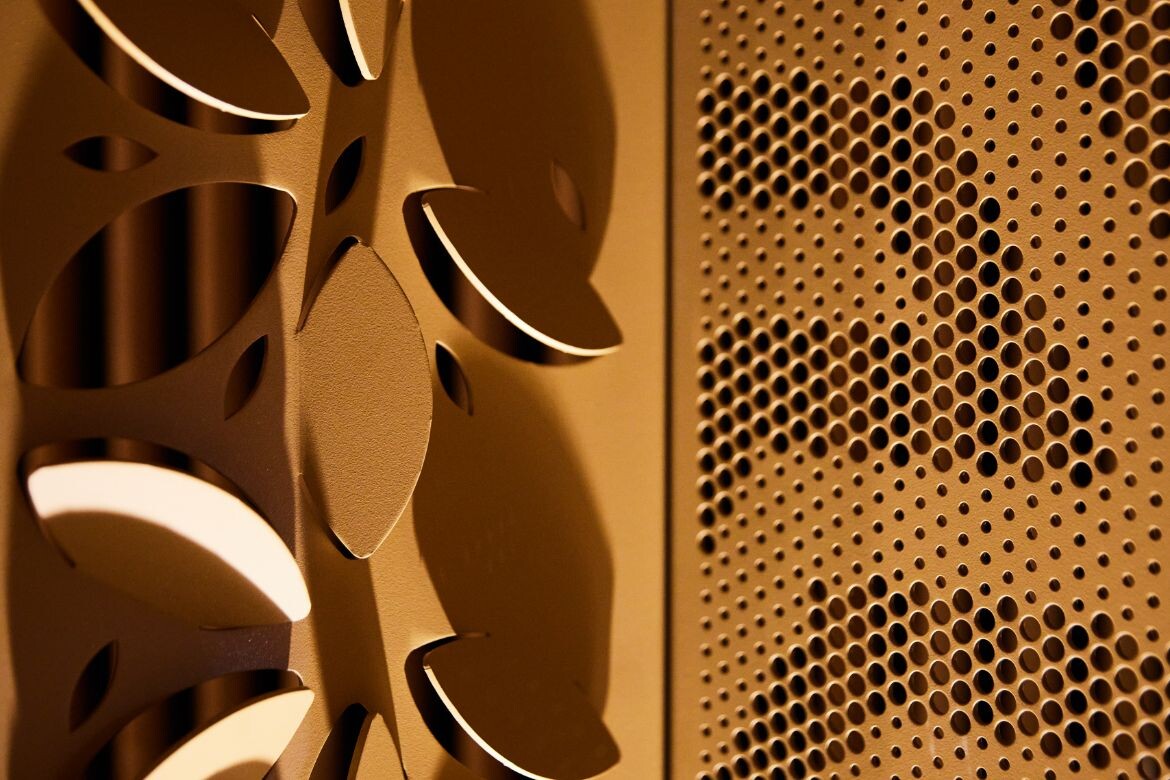 We think you might like this article about Jarrod Lim's new outdoor timber chair.