In a world where climate change is an increasingly pressing issue, yet for many, the action of Governments leaves a lot to be desired, businesses are picking up the slack. Across the architecture and design industries we're seeing businesses fulfil their social responsibilities, putting the minds of environmentally conscious architects and end-users at ease.
Alongside voluntary commitments to encourage PVC recycling, Stormtech is a world leader for GreenTag certifications, making it a prime example of a business that is continually driving sustainability throughout the manufacturing process.
The name Global GreenTag will be well known to anyone in the industry with even a slight interest in sustainability. The mark is made up of a number of certifications that take a holistic approach to certified sustainability.
Putting them in the 'world-leading' category for these certifications, Stormtech's two flagship linear drain solutions, the Slimline Composite uPVC Channel and Stainless Grate (the G kit range) and Slimline Stainless Steel Drainage System Series (the 'I' kit range, MTL, CO, and Custom) have already achieved a number of GreenTag's top certifications: GreenTag GreenRate Level A, GreenTag LCARate Gold and GreenTag EPD ISO 14025.
But now, Stormtech has a new GreenTag milestone to add to the list.
The Global GreenTag Product Health Declaration (PHD) is the first of its kind in the world, a certification tool that recognises manufacturers who fully disclose the toxicity information of their products with 100 percent transparency. The GreenTag PHD then provides a GreenTag HealthRATE™ mark, which clearly communicates for manufacturers, industry and consumers a measurement of the varying levels of healthiness of their products as well.
Stormtech has now achieved GreenTag HealthRate Platinum certification for the Slimline Composite uPVC Channel and Stainless Grate (the G kit range) , Slimline Stainless Steel Drainage System Series (the 'I' kit range, MTL, CO, and Custom) and Slot Drain, uPVC products, putting each in the 'world-leading' category.
This allows designers and specifiers to make the most informed choices regarding the material toxicity of Stormtech drains, and to rest assured that Stormtech has considered how toxicity can be reduced at every stage of the production process.
To bookend the GreenTag certification, Stormtech is also a signatory to the Australian PVC industry's voluntary Product Stewardship Program. While PVC is an ideal material for drainage in that it is incredibly durable and longlasting, there are sustainability issues associated with its manufacture – a fact Stormtech fully acknowledges and balances against the benefits of using PVC.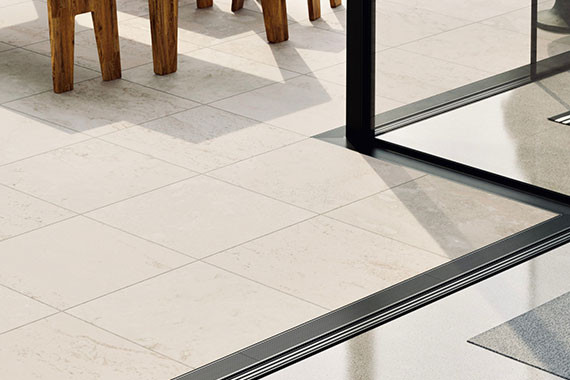 By embracing the voluntary commitments made under Product Stewardship Program, Stormtech commits to addressing the environmental issues associated with the manufacture, use and disposal of PVC products in Australia.
To fulfill this commitment, Stormtech assists customers in the responsible disposal of unused PVC channel and fittings as well as stainless steel channel, fittings and grates by receiving these products or part of products for recycling purposes at their points of purchase. This is a simple, yet effective, means of encouraging responsible handling of Stormtech products by end users, and a way to take ownership of product impacts across the full lifecycle.
Visit Stormtech's website for more information on its voluntary sustainability commitments.