Flamboyant, unapologetic and eclectic, Queen & Collins is open and ready to do business. Inspiration and artistry run through the 34 levels and three integrated heritage buildings – a goliath architectural achievement.
There is something for everyone to enjoy here in both visual splendour and intelligent design that has become a paramount statement for the GPT Group. Vibrant business communities welcome retail venues and hospitality joints.
Martin Ritchie, GPT's head of office, says: "Our vision is to create a 'city within a city' of deep, genuine character – a rich ecosystem of people and experiences that reimagines the future of working. This is not your ordinary office tower or Melbourne precinct."
And genuine character it is, opening to the world with bombastic celebration.
The Neo-Gothic design doesn't conform to expectations – instead it looks to exceed them, mastering the balance of site heritage with the future of commercial and cultural life in Australia.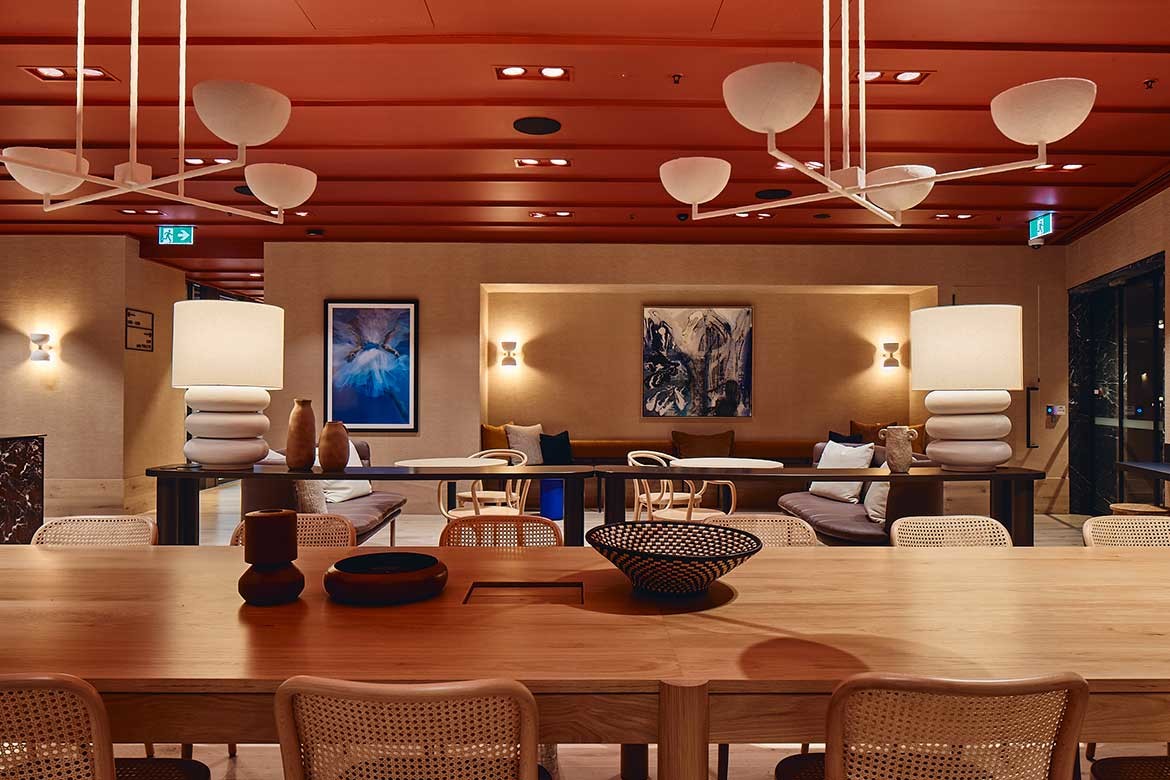 Designed by Kerstin Thompson Architects and BVN, the precinct is multi-layered and intricate. Laneways criss-cross the open ground plane, leading the way to numerous courtyards and intimate Venetian squares – or campiellos. They lead to bookable facilities of bespoke creativity with a communal area universal in use, events or a moment to rest.
Inside, historical Gothic elements remain, reimagined with Neo-Gothic flair. Pink granite cladding lines the walls, and high-spec finishes such as Venetian render, marble, basalt and granite come to the fore.
Arguably the most crucial feature – not immediately visible – is its role as a workplace for numerous city-goers. The lavish end of trip facilities, changeable working spaces, and access to state-of-the-art retail and dining venues are evolutionary.
Endless discovery and possibility may just be the calling cards of this exciting new development.
Kerstin Thompson Architects
kerstinthompson.com
BVN
bvn.com.au
The GPT Group
gptgroup.com.au
Photography
Courtesy of GPT (project photography) and Gemma Thomas (launch party)


We think you might like this article about Sydney's new Opera Residences development.