Atmospheric dining is at the core of Navi, a new fine dining restaurant located in Yarraville, Melbourne. Set against a backdrop of the iconic Westgate Bridge, the restaurant interiors bring alive the raw, earthy appeal of rural Australia. Interestingly, the design also serves as an extension of the restaurant's menu, something the brief particularly emphasised upon.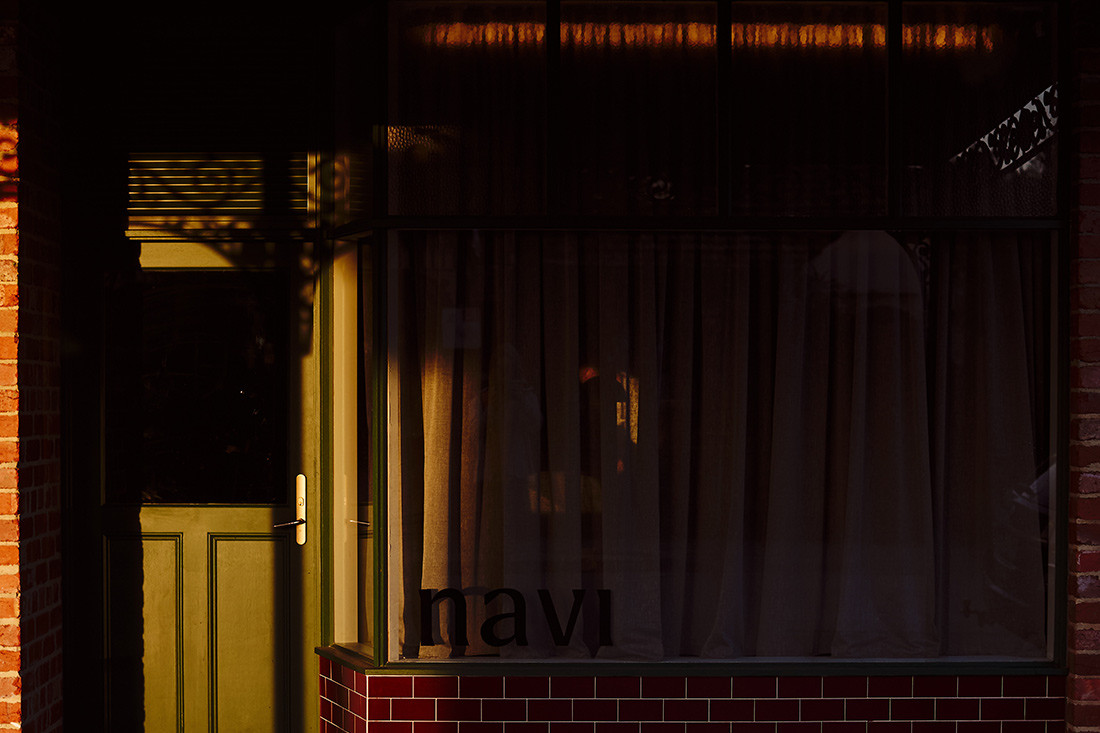 Bringing the design to life was Melbourne-based architecture studio Finnis Architects, in collaboration with Catherine Francis Interior Design. Together the two studios have transformed a modest-sized space into an intimate dining destination.
The owner's love for sustainable and ethical practice has been instrumental in dictating the design ethos of this restaurant. The design references locally-sourced ingredients and uses a combination of rich materials in the interior. Colours represent a combination of deep hues used in conjunction with green laminates, slate-clad bars and a central green marble dining table. The colour scheme also works exceedingly well when paired with cork ceiling tiles and French wash painted walls.
A careful spatial plan was developed to ensure that the design didn't feel too stuffy in its intimacy, especially given the restaurant's limited square footage. The design also offers views of the open kitchen, facilitating verbal and visual interaction between diners and the chefs. This is one of Navi's unique features ensuring patrons can enjoy a more inclusive dining experience.
The marriage of hard and soft tonal materiality; combining architecture with food, makes Navi distinctive. Ultimately this ensures a multifaceted and sensorial experience for those dining here.
Photography by Damon Hills.
See more hospitality projects here. And get all the latest design updates delivered every week, join our mailing list.