Located on a steep and sloping site, the design and build of the new Bundoora Childcare Centre in Melbourne posed a significant challenge for Gardiner Architects and builder Lloyd Group. What's more, the site, which includes a retained heritage cottage with an outdoor play area, had to be repurposed into an interesting childcare space. Gardiner Architects also had to find the most effective way to connect the cottage to the outdoors and the new building.
The sloping site necessitated splitting the new building over two levels. For repurposing the cottage, the architecture studio decided to tread the path of sustainability. With the adaptive reuse of old building stock, the studio has ensured that the cottage can now have a new life and purpose. While externally, its structure was retained entirely, internally, openings were created through walls, instead of knocking it all down. The cottage exudes a homely vibe, making it more identifiable and comforting for children.
Based on the number of children specified in the development deal, the architects had to find ways to provide well-sized, integrated and varied outdoor play environments. This is why, elevated outdoor areas were deemed necessary. Also, a tactile, tensioned mesh was introduced to ensure both safety and a connection between the raised outdoor areas and the ground level space.
Internally, the design embraces flexibility and can be adapted to suit different play activities during the day. The colour palette is restrained, with colour functioning as a strong visual identifier. Colour has also been introduced through the bright play equipment and art.
Speaking about the practice's architectural approach, Principal, Paul Gardiner says, "We feel that the architecture does not have to compete with the range of elements and activities within a children's learning space. It can instead set the backdrop for the people who are taking care of the children, providing a changeable environment and avoiding creating an over stimulating space." The outdoor play areas resonate with this approach. Instead of making play spaces too prescriptive, the architects have resorted to creating outdoor areas with a more natural aesthetic, allowing children to explore, learn and be challenged.
The site also embraces sustainability; a 60,000-litre underground water tank helps process stormwater for flushing toilets and enabling garden irrigation. Photovoltaic cells on the roof help generate electricity, while a well-insulated structure ensures lowered demands on heating and cooling.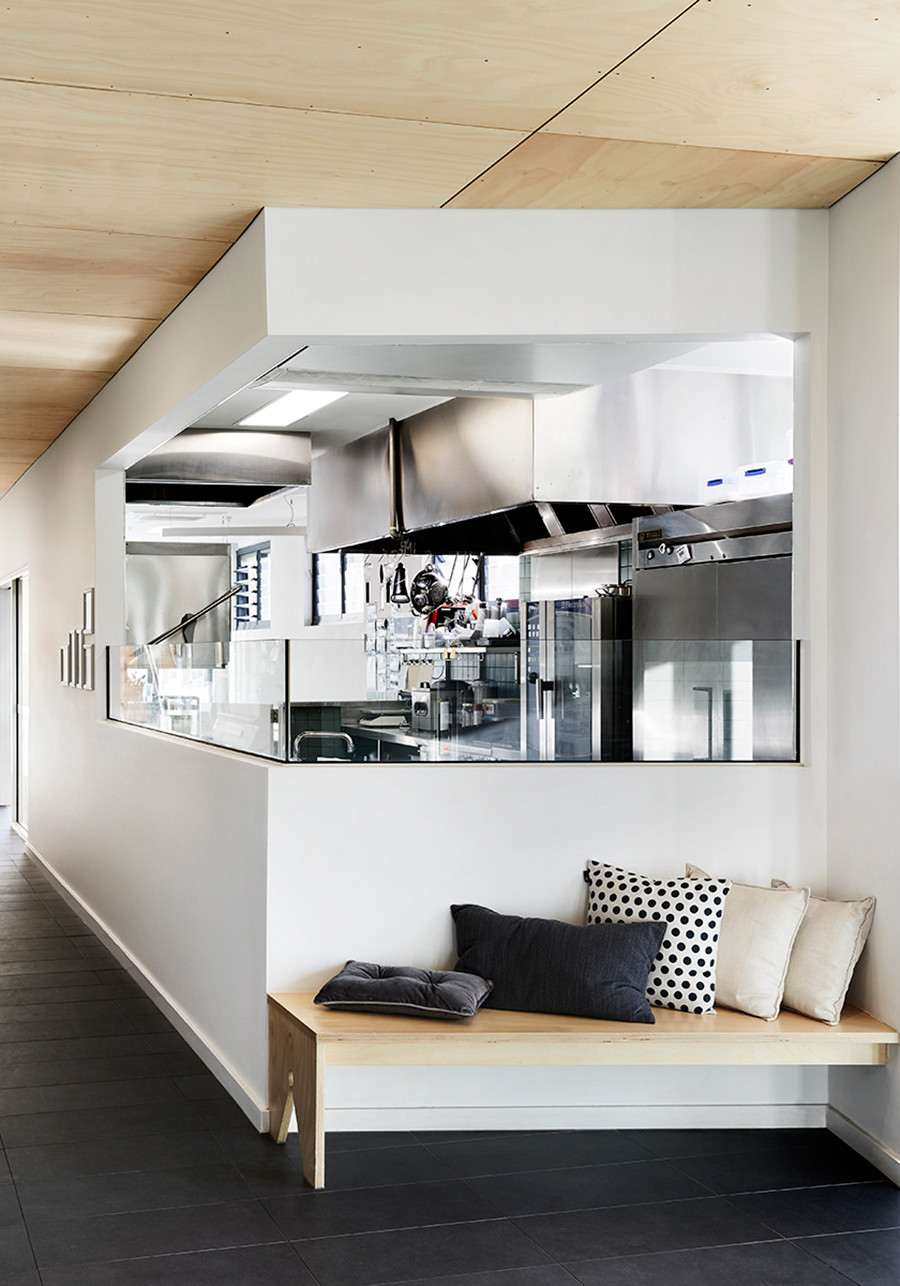 Photography by Tess Kelly.
Discover more projects like this. Subscribe to our newsletter today.