As popular as the sprawling, open-plan offices, complete with all their break-out spaces and opportunities for hot-desking, have become, it seems there is at least one profession for which privacy and procession in the workplace still reigns supreme. I'll give you clue: think Suits.
Banco Chambers' new office space is aptly described by the team at Bates Smart, who designed it, as "a spatial manifestation of the barrister profession." And I must add, it's a masterfully resolved one at that. The space focuses on order, procession and meticulous detailing, with the essence of its design articulated in a sequence of arrivals.
Bespoke bookcases and joinery become a work of spatial orchestration, housing the extensive Banco Chambers library as God intended, while doubling as a means of demarcating space. The design crescendo takes the sculptural form of a curvaceous staircase at the centre of the fitout. With its foot elegantly touching ground just beyond the reception desk, while its body gently pirouettes to the floor above, the stair is at once a centrepiece of design; connector of space; and conductor of flow.
In terms of material palette, the interior design is suitably erudite. The Bates Smart design team took its cues from an autumn walk through Sydney's Hyde Park, from which Banco Chamber's new Martin Place office sits just across the road. "The area's stone, greenery and beautiful textures felt right for Banco, as did the autumnal tones," say the designers. The result is an atmosphere that is solemn, but not austere; akin to the character desirable in a barrister.
The design stays true to the essence of the bar right down to finest details. Inherently meticulous people, the Banco Chambers team coveted rigorous attention to detail. Bates Smart translated this through an exacting and artistic crafting of space at every scale – from the overarching plan and programme, inspired by the methodical quality of London's terrace streetscapes; right down to the finesse of finishes, furniture, fixtures and fittings, inspired by the detailing of the steering wheel in a luxury car.
With its new office space representing an expansion as well as the uniting of its team, which was previously split across two offices, this was always going to be a momentous occasion for Banco Chambers. It being so elegantly realised by Bates Smart, however, gives us cause to celebrate too.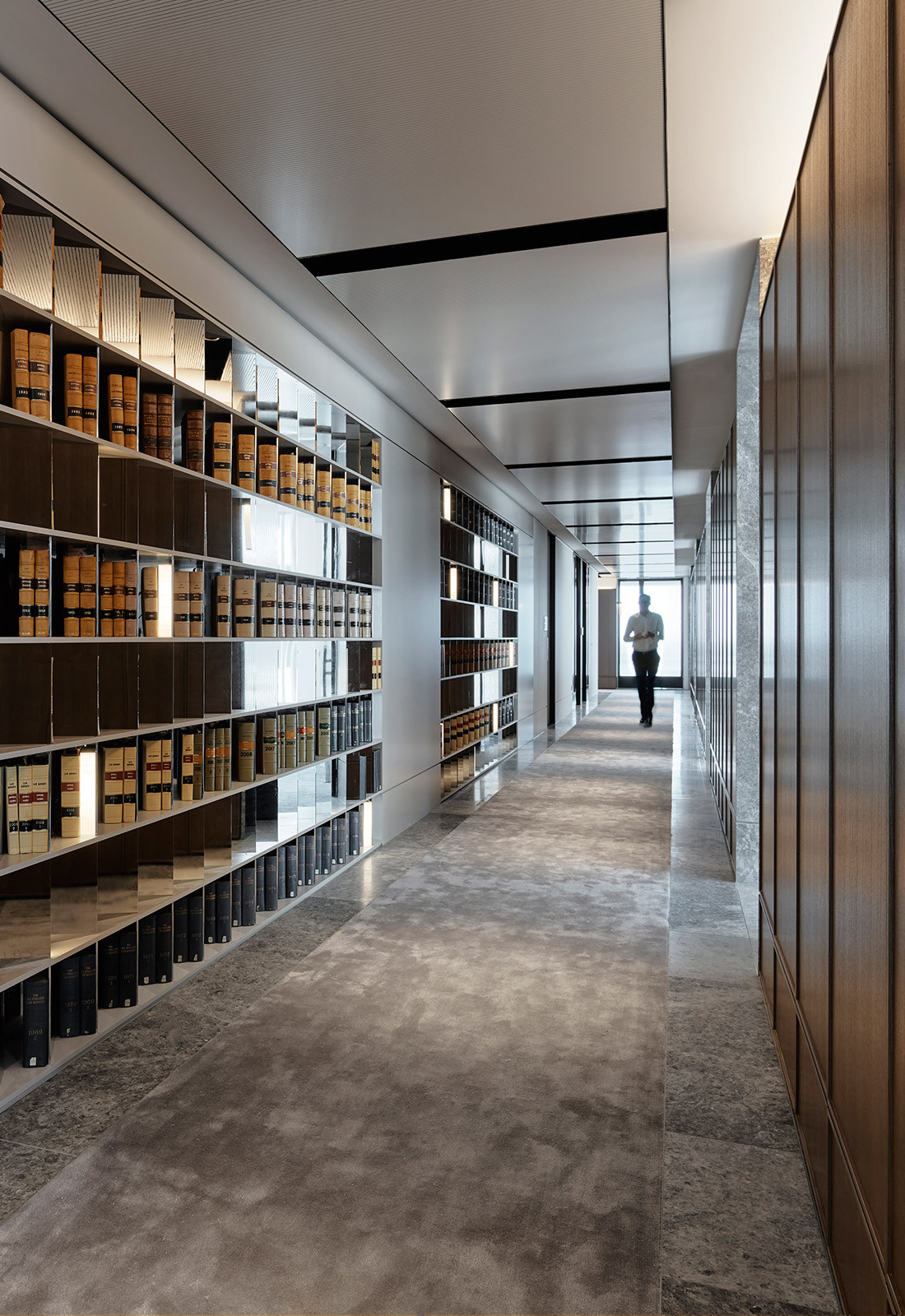 ---
You might also like…