Established in the Netherlands, Studio Truly Truly is a design powerhouse with a penchant for exploring furniture typologies, form, and function. While they may be far from their Australian roots, their creative journey embodies the spirit of a globalised design landscape.
Joel and Kate have earned their stripes in the industry, collaborating with esteemed brands such as Tacchini, Leolux, Rakumba, Gelderland, and the TextielMuseum, Tilburg. Their commitment to making things "properly, honestly, and artfully" has not only defined their aesthetic but has also propelled them to international acclaim.
Studio Truly Truly's latest creation, Suunta, is a testament to their design prowess in collaboration with global design leader Kvadrat. Suunta represents more than a new textile material; it's an experience that draws inspiration from the vibrant rows of Dutch flower fields.
Crafted using a unique knitted jacquard stitch, Suunta weaves together single lines of wool and recycled polyester in a mesmerising display of colour and texture. From a distance, its vivid stripes resemble the aerial view of flower fields – while up close, layers of hues emerge to create a dynamic visual tapestry. As this textile stretches over various surfaces, its knitted ribs create a luminous halo which speaks to hidden depths.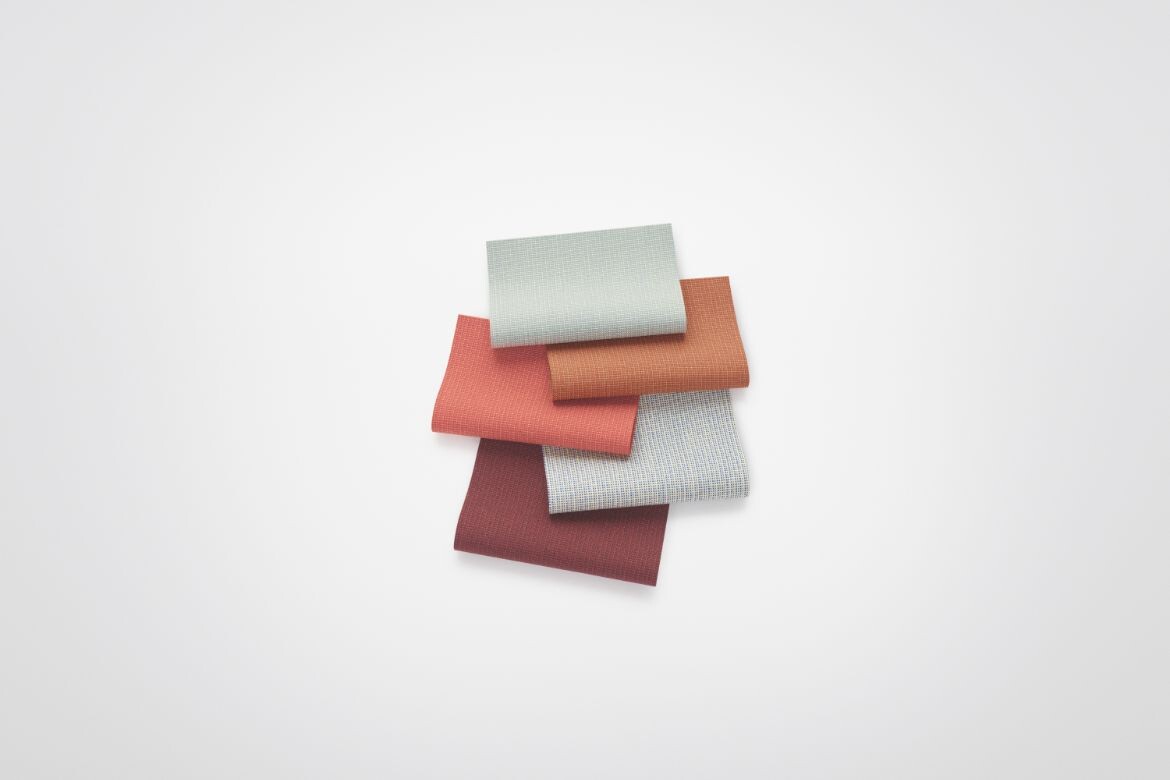 Suunta explores the intriguing dance of colours found in nature. Studio Truly Truly's colour scale embraces bright floral hues, leafy neutrals, and earthy tones. They explain, "We're fascinated with how colour behaves and the nuanced way that nature offers and deals with colour. A drab bucket makes the flowers it holds even brighter. From a distance, rows of flowers turn into stripes of a colour made of petals and green leaves."
What sets Suunta apart is not only its aesthetics but also its sustainability. The use of recycled polyester has no bearing on the product's durability. Technologically advanced production process ensure its robustness, making it suitable for high-traffic applications as well as residential use.
Kvadrat, established in Denmark in 1968, stands as a steadfast presence in the world of design textiles and textile innovations. With deep roots in Scandinavia's renowned design traditions, Kvadrat is consistently situated at the forefront of design, pushing the boundaries of aesthetic, technological, and functional properties of textiles further than before.
The result? A diverse range of high-performance textiles, rugs, acoustic solutions, and window coverings, catering to both commercial and residential interiors – with one more now added to the list.
Kvadrat
kvadratmaharam.com
Studio Truly Truly
studiotrulytruly.com

We think you might like this article about 7 of the best installations at London Design Festival.