Hayden Cox, a multidisciplinary designer who has made his name with everything from surfboards to fashion and furniture, has partnered with local design brand SP01 to create 'Refract', an innovative collection of furniture made from resin.
Comprising a console, side table, coffee table and resin sculpture surfboard, the launch collection of resin pieces embodies the distinctly Australian combination of laid-back cool and casual sophistication that both parties have become famous for; the ingredients that can be seen in Cox's ground-breaking surfboard designs, or SP01's beautifully detailed, hand-finished furniture.
"The collaboration with Hayden felt very natural. We are both Australian brands working with a global perspective. From the first meeting, there was an incredible synergy on the creative direction for this project, which stems from a shared spirit of curiosity, openness to new ideas and a total commitment to quality, plus the energy the team brings is always inspiring," say Leighton Clarke, group CEO of Space, Poliform and SP01.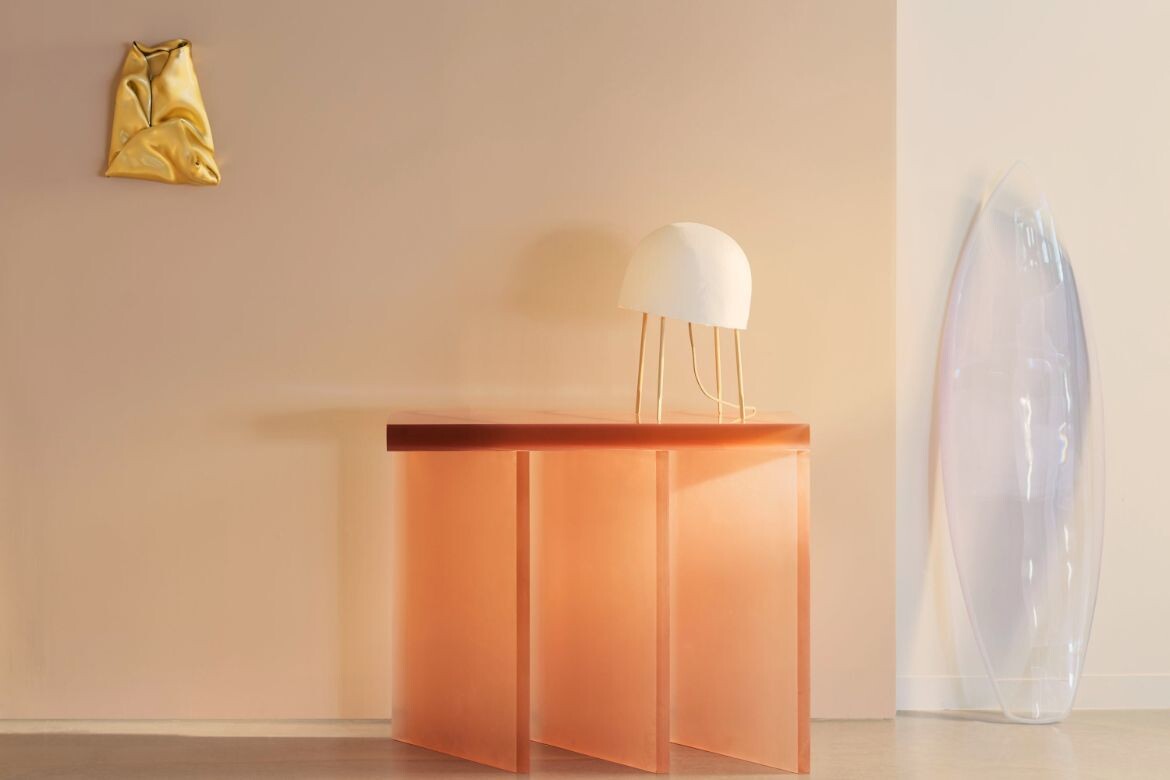 Cox concurs and shares Clarke's positivity. "I'm honoured to work with the team at SP01 and Space Furniture, a like-minded Australian brand built around design and craftsmanship," he says.
A blend of delicate craftsmanship and lineal minimalism, it's the distinct materiality that plays the leading role in shape, opacity and colour selection in the collection's design.
With a hand feel of stone and a visual likeness to glass, the internal catalyst textures of resin allow light to shift and refract – like sun through seawater. The stacked lineal shapes that form the table bases take design cues from a wave set. The slabs each glowing at the tip and deepening in colour as each prism expands.
"The design process was an exploration of the relationship between the material and light," says Cox. "Working with intersected forms and shapes of varying thickness and transparency, each piece has been designed to uniquely interact with its space – ever changing its hue over the day and viewpoint."
Hayden Cox
haydenshapes.com
SP01 at Space Furniture
sp01design.com
spacefurniture.com.au
We think you might like this article about the products to see at Milan Furniture Fair.