The working landscape has transformed significantly since the beginning of the COVID-19 pandemic. We have grown accustomed to working from home, and expect flexibility, comfort and personalisation when we return to the office. Sustainability, alongside health and wellbeing, have also become increasingly important to employees, employers, and designers alike.
Krost Business Furniture explores the latest trends in commercial spaces with the release of its 2022 catalogue. Featuring a contemporary recycled cover, their 33rd edition marks the release of a host of new product ranges spanning across tables, storage, seating and accessories curated to best suit a modern approach to office landscapes.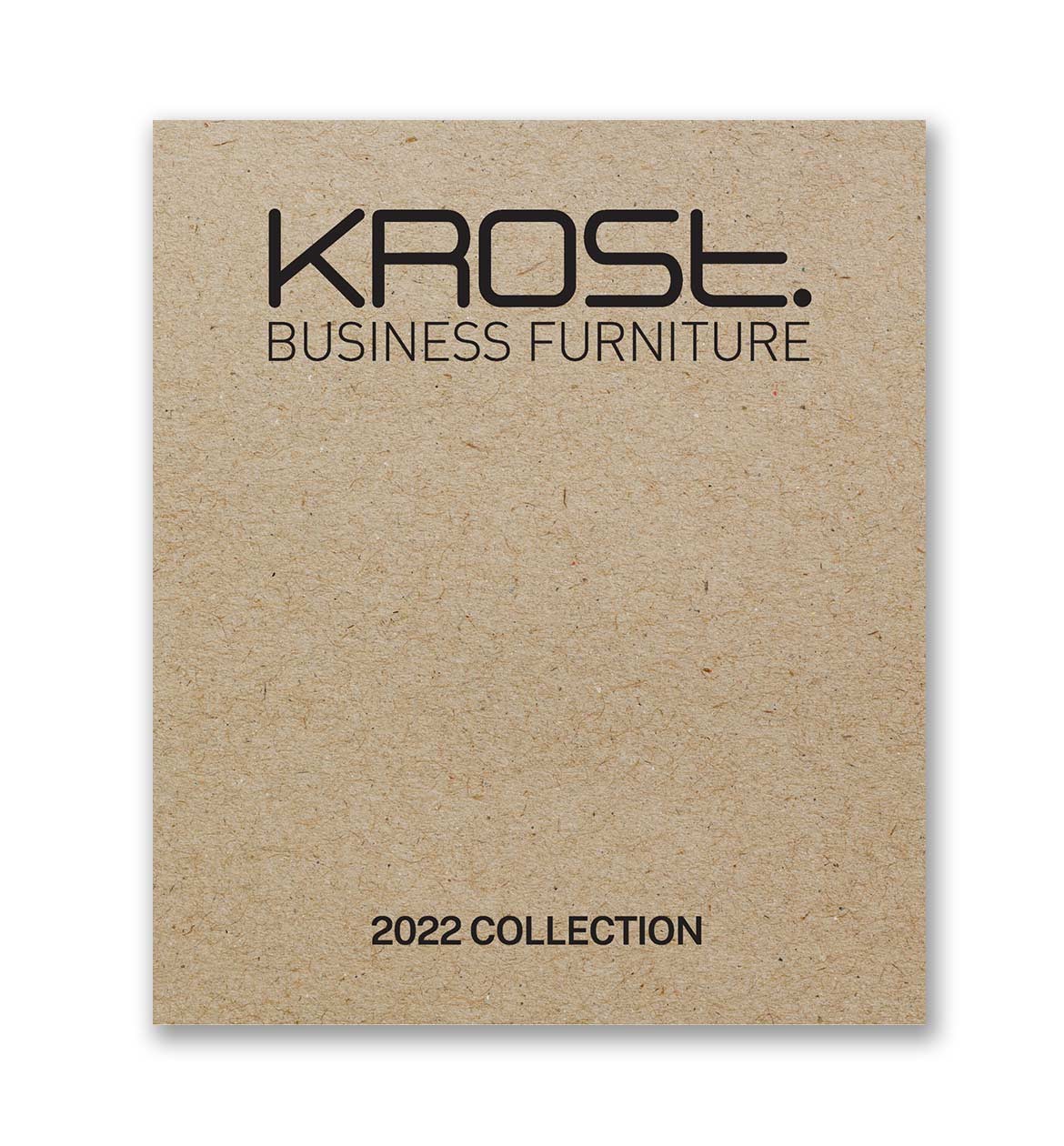 Providing specifications for each product, Krost's 2022 catalogue is a vital resource for every architect and designer. Designers can combine and customise Krost designs in new fabrics and finishes to create unique tailored solutions, transforming offices into multi-functional spaces that cater to endless working styles.
Remi Tables and Credenzas
Focusing on locally-manufactured products, Krost's 2022 collection sees the addition of Remi, a table and credenza range. Designed and manufactured by Krost, Remi features a circular base with half round Steccawood panelling, available in a variety of finishes.
Remi tables can be paired with a matte, textured or premium compact laminate desktop to create modern, design-focused pieces. Remi tables include meeting tables, round tables, counter tables and coffee tables, making this range suitable for all environments.
Following similar design features to the Remi tables, create cohesion with the Remi credenza. Featuring a radius shape front design with half round Steccawood panelling and available in three sizes, the Remi credenza makes a statement in any space it occupies.
Hugs Lounge, Franki Lounge and Lana Bench Seating
Krost has introduced three new seating ranges to their 2022 collection that enable designers to bring the comfort of 'home' into work and break out spaces.
Offering clean lines and square contemporary styling, the Hugs lounge features a soft and supportive deep seat for maximum comfort. Hugs lounges can be placed next to each other to create longer seating settings, and are available in Grey, Charcoal and Navy with a unique stitching detail.
A modern interpretation of the classic retro lounge, the Franki lounge features smooth contours and deep padding, ensuring comfort and visual appeal. Available in one, two or three seater configurations in Grey, Blue or Green commercial-grade fabric with matching powdercoated sled frame, Franki adds character to any office landscape.
Designed and manufactured locally, Krost's Lana bench seat features a versatile radius shape design with 40mm thick seat cushion that is available in a variety of sizes and can be customised to suit any environment. With a wide range of melamine, textured laminate finishes and fabric options, the Lana bench seat facilitates relaxation and connection.
Creating Sustainable Workspaces
Krost's commitment to the environment is profound and ongoing, and to exemplify this, furniture is designed to be reusable and recyclable. The company understands that not only is the materiality of products important but of equal value are lifespan, adaptability and versatility.
In addition to the vast product presentation, Krost's reputation for quality control coupled with outstanding customer service ensures that each project completed is accomplished with optimum efficiency and ease.
With their 2022 catalogue, Krost has, once again, successfully created a resource displaying its entire offering interjected with beautiful images and essential information in a clear and easy-to-read format that encourages users to linger over each page.