For 30 years Phoenix has been creating bathroom and kitchen fittings in the essence of refined Australian design. Over that time, Phoenix has evolved to understand the necessity of cohesive aesthetics. To evoke strong feelings of connection, Phoenix has prioritised the colours and imagery of the Australian landscape that can be integrated seamlessly to aid specifiers and homeowners in achieving their dream homes.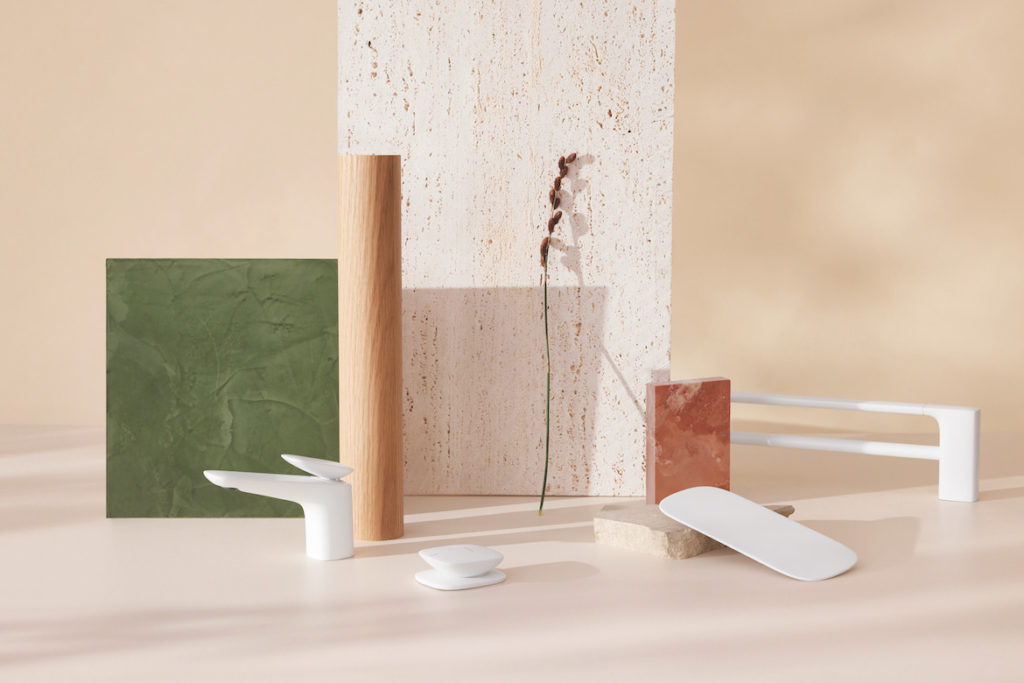 A culmination of this priority comes with Phoenix unveiling its new showcase of new and also all-time favourite finishes: The Curated Finishes Collection. The collection highlights eight product finishes across every corner of its design-driven tapware, showers and all the accessories in between. The collection includes the recently launched finishes, Matte White and Brushed Carbon, and of course, the more established finishes of Phoenix: Brushed Gold, Brushed Nickel, Chrome, Gun Metal, Matte Black and Stainless Steel.
The collection's options are near limitless, as the finishes are paired to match the contemporary bathroom materials of any and all bathrooms. This includes sophisticated tiles, warm timber, stunning stone and elegant marble. Not to mention the broad palette captures an atmospheric style that shines with textural depth. The cohesive elements of the collection stem from Chantelle Malone, project and marketing manager at Phoenix, who had the foresight of upcoming projects, and how to conceptualise what matches the future of design.
Malone describes how the concept for The Curated Finishes Collection came to be: "We identified a need for people to be able to conceptualise how Phoenix finishes could complement their upcoming projects. To bring this idea to life, we knew that we needed to show actual products rather than artistic representations."
"Our requirement was to show how the light moves across our tapware, just as it does in a bathroom and how it can be brought to life in homes with trending materials," Chantelle continues. "To help us actualise this vision, we worked with respected Melbourne stylist, Bek Sheppard, who curated our living mood boards for us. The result is considered, refined and very on-trend."
This refinement, this appreciation of design, translates through the collection in all its forms. Every product, with the eight stunning finishes, can be effortlessly integrated with the materiality of any bathroom, from timber, stone and tiles.
The options are countless, but it is all done in the name of cohesion, bringing together your aesthetics in stunning form. Every finish together has the latest technology and durability standards that provide you with the highest quality of interior design.
With years of experience under Phoenix's name, it's no surprise that the Curated Finishes Collection embodies light and colour. It's a timeless offering that brings together your bathroom in interconnected splendour.