There is not a short supply of chairs on the market. And each year at the Salone del Mobile Milan even more are birthed into the world.
It could easily be argued that we don't need any more chairs out there. But what would the world be without choice? And what would the world's biggest design fair be without a glut of chairs?
Wanting to save you time and help with specifying, we've rounded up the ones that stand out – whether it be for the unique design and innovation or for the utter beauty in the details and craftsmanship.
Grasso by Stephen Burks x Bolon for BD Barcelona
The masters of Spanish quirk, BD Barcelona are at it again with the release of the Grasso chair. Designed by Stephen Burks, Grasso is a voluptuous occasional chair, spilling over with curves in its design.
Wanting to visually create an overstuffed, upholstered chair, the Grasso takes it to the next level with an exaggerated form.
A further collaboration with Bolon has seen the chair recreated with an experimental textile, developed specifically for the project by the sustainable Swedish brand. Some hand-finished details just add an extra touch.
Babled easy chair by Emmanuel Babled for Offecct
Exhibiting as part of Offecct's Lab range, the Babled easy chair is an experimental piece that aims to challenge the boundaries between art and furniture. The French designer originally created the piece as a one-off, with a marble platform base.
Bringing it into Offecct's Lab, the chair has been developed further to investigate its suitability for commercial production. Although not available and showing as a test piece, it's interesting to see if it will make its way onto the market.
Onsa chair by Mauro Lipparini for Walter Knoll
Known for its classic forms and styles, Walter Knoll has really tried to diversify its offering this year, the Onsa chair being an example of this. Designed by Mauro Lipparini, the Onsa chair is a relaxing occasional chair that manages to reference the core DNA of the Walter Knoll brand while bringing something fresh to the table.
The back of the chair sits nestled inside the base shell and arms, which offer soft movement when reclining into it.
Lucky Lounge by Luka Stepan for Blå Station
Designed as an extension to the Lucky chair, the Lucky lounge by Luka Stepan for Blå Station is all about curving geometries and voids.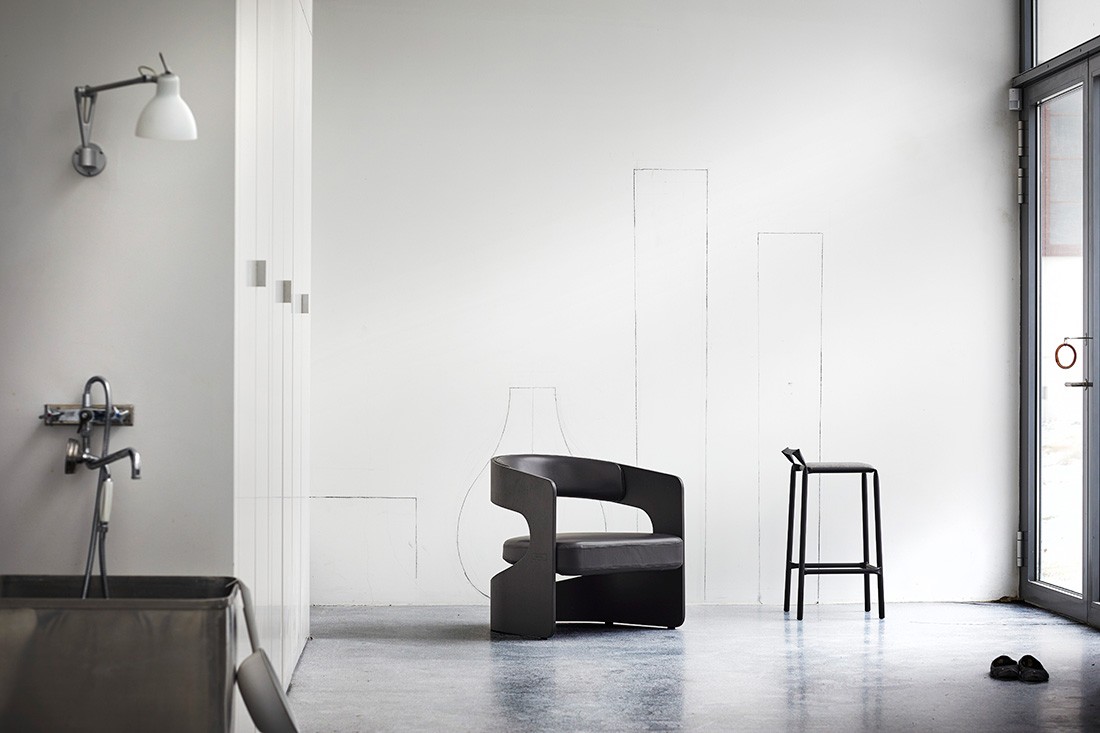 The moulded plywood shell features a distinct backless section, creating the appearance of a floating seat. This new edition would be right at home in an office lobby or breakout space, or as a star in a residential interior.
Macka by Note Design Studio for Arrmet
Curvy and upholstered, the newly released Macka chair designed by Note Design Studio balances soft lines and overall plumpness with delicate legs.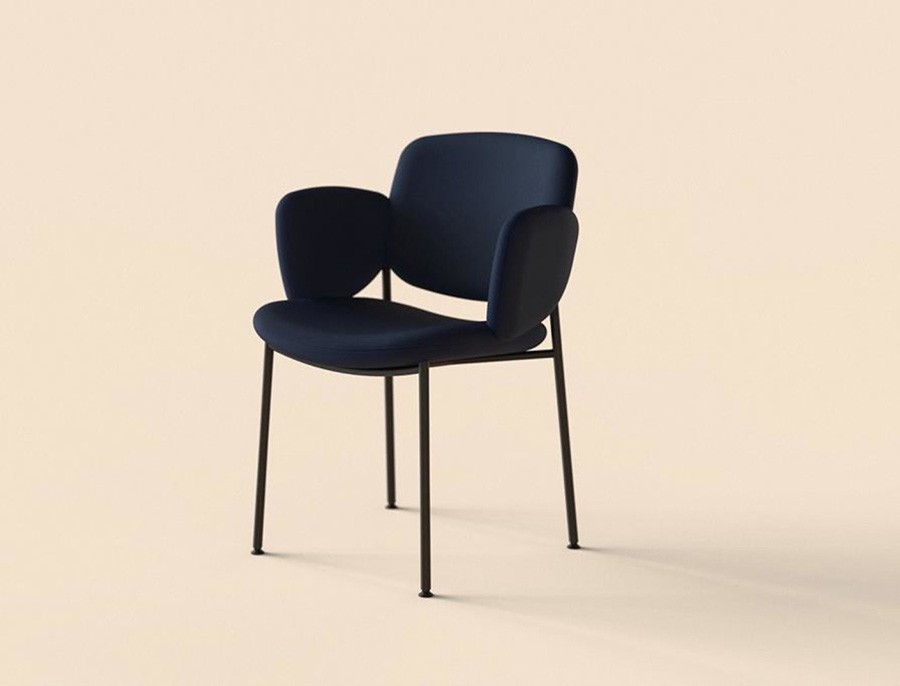 The new piece was designed by the Swedish collective in collaboration with Italian furniture brand Arrmet. The back, base and sides all connect together like soft petals, leaving space in-between to add a touch of lightness. The metal frame then adds a sturdy structure.
N01 dining chair by Nendo for Fritz Hansen
Fritz Hansen's first all timber chair in some time, the N01 Dining chair feels like an instant classic. The Danish furniture brand brought on board Japanese wunderkind Oki Sato of Nendo to realise a chair that is simple, elegant and finely detailed.
Of course, these are common descriptors for chairs, but the N01 manages to be just that bit extra in its execution.
Okito by Laüfer & Keichel for Zeitraum
Part of a newly released family, which includes a stool and table, the Okito chair designed by Laüfer & Keichel for Zeitraum is sparse and minimal.
The new range carefully considers its packability, shipability and overall eco-impact and with such a small volume of materials, the final package weighs a mere 5kgs.
One stand out feature of the Okito chair is the backrest connection, which has a CNC milled recess and sits proudly on a double-bar frame.
Follow @indesignlive and #milanindesign on Instagram for regular Milan Furniture Fair updates.