Having been appointed to the 2022 Venice Design Biennial Residence from a worldwide pool of incredible designers, Trent Jansen set out on what was ultimately a clarification of the philosophical concerns informing his design work. Effectively it was a meeting of minds with metaphysical parallels of quiet significance.
For Jansen, the creative process is "devised to move design beyond the stark pragmatism of Modernism and its incongruence with the beautiful imperfection of humanity. Design Anthropology focuses on these imperfections, studying the history and culture of human societies and taking design inspiration from the rich stories that punctuate human heritage."
"[The Vetralia Collectible] wants to demonstrate how artistic interpretation, full of culturally inclusive as well as different values, can become an object of design created through the incredible — often hidden — centuries-old skills of Venetian high manufacturing," adds Jansen.
Underlying Jansen's practice is an innate sense of discovery and resolve, whereby an idea is extrapolated into its many many parts with each then explored through the physical media of design. For the Venice Design Biennial Residency, Jansen's mode of design could not be a better fit. Tasked with creating a design object that spoke to an aspect of Venice that the Venetians may not be aware of, Jansen was quick to learn how very well informed his host city was.
Auto-exotic is the curatorial theme of this edition of the Venice Design Biennial and Jansen was briefed to discover an element of the city that would be interesting, unique and exciting to Venetians. "Things that are underneath their noses every day or that might influence the way they live or have influenced the very way that their society has formed over centuries. But Venetians are so well informed about the history of their nation and, in particular, the history of their city." While global warming and rising water are primary concerns in Venice, as a design foundation Jansen was looking for something less expected.
Related: An updated Børge Mogensen classic
What ensued was a crash research into the history of Venice through books, discussions and observation. It was not until he met with lagoon scientist Giovanni Cecconi (one of the controversial MOSE flood barrier designers), however, that his research direction started to take shape. Introducing Jansen to the history of the lagoon, Cecconi touched on the role salt has played in Venice.
Jansen in summary discovered that salt, once the most valued of commodities, was harvested by Venetians from the first half of the 6th century and four centuries later they were defending their position by destroying rival salt producing communities. "[By] 1281 all Venetian merchants were ordered by the 'ordo salis' (the salt rule) to bring home a load of salt when returning to Venice. An administrative body known as the 'Magistrate Al Sal' (Magistrate of Salt) was established to manage this monopolisation," explains Jansen.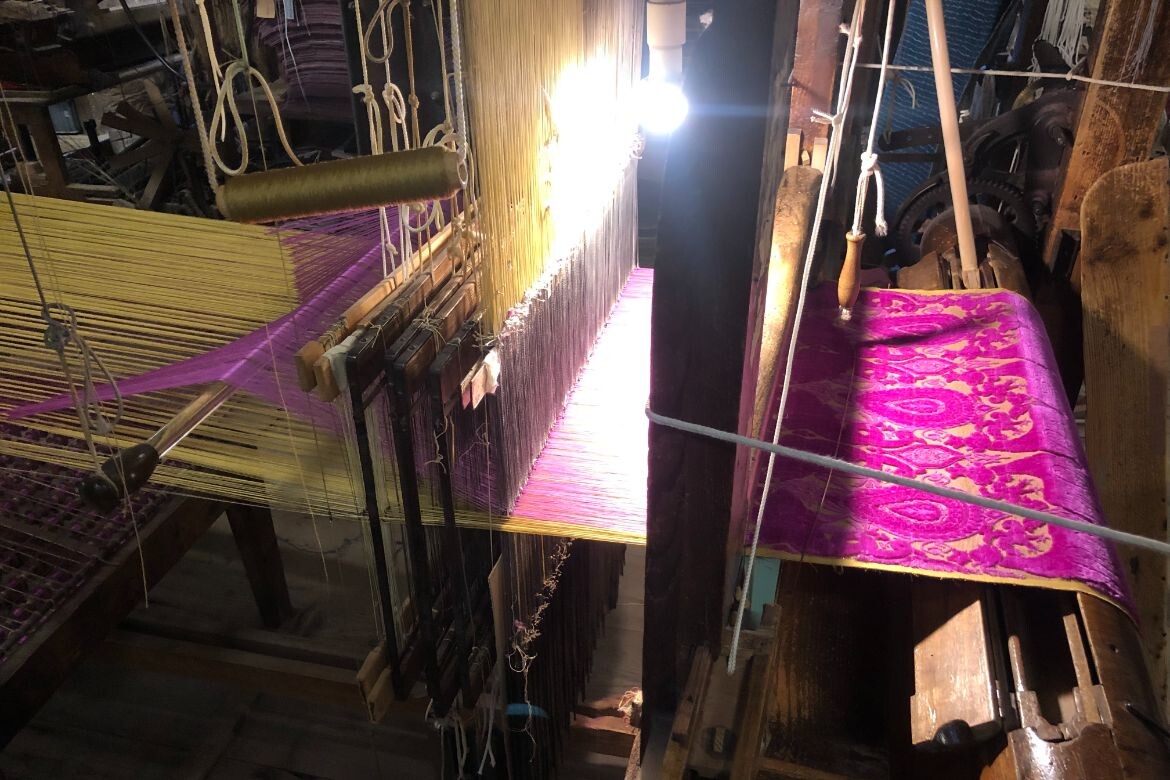 Today the sea rises above the limestone and salt plays a destructive role: "When the salt dries it crystallises and expands, resulting in countless tiny explosions inside the ancient bricks and mortar and causing these walls to disintegrate from the inside."
As a foundation for design thinking, Jansen looks to the influence salt has had on the city, from the wealth to build the incredible architecture to the crushing power of capitalism and its attendant corruption to the backlash of nature now eroding that splendour. "It's a dark story all about prosperity and growth under the direction of the Doges that took a capitalist philosophy and has proliferated, eventually coming back to Venice to undermine everything that the salt made possible in the first place."
Interpreting these elements into design, Jansen has created the idea of a Magistrato Al Sal Nero (black salt magistrate) to be realised as a cabinet. Using black venetian glass in a salt like form of tiny crystals that will eventually be mat (currently in experiment phase as the antithesis of Murano glass), a plinth of sorts is overlain by blackened timber tiles, that open to a blackened interior.
"The black generates a mood that speaks of corruption. There's this great saying in Italian law that uses the term black money, which is like corrupt money and talked about all the time," says Jansen, who was surprised the Biennial found no umbrage with his reference to the city's duplicity.
Launching this year at the Venice Design Biennial, Magistrato al Sal Nero Cabinet is an essay of both love and horror, a reflection on the city of Venice as flawed hero that, while dark and foreboding, remains imbued with the beauty of artisanal design, culture and history.
Venice Design Biennial Residency
venicedesignbiennial.org
Photography
Courtesy of Trent Jansen and Venice Design Biennial
We think you might also like this story on the designs of Noom from Ukraine.