Architectus
Leading Australian architecture and design firm, Architectus, has announced two new appointments to its national Interior Architecture team.
"Interior Design continues to become increasingly influenced by a rapidly changing world, that is leading to a new dawn in how all people work, live and play," says Architectus principal & national sector leader, interior architecture, Simone Oliver.
Stirling Fletcher, senior associate
Stirling held an associate principal position at Woods Bagot in Perth and prior to that was the Regional Leader of Geyer Perth. He has worked as a design consultant on many city-shaping projects in the Perth CBD including KPMG, PNG Bank, VGW and Quadrant Energy, in addition to global projects with South32 and BHP. In his new role as Senior Associate at Architectus, Stirling will work closely with landlords, tenants, and user groups to develop the next generation of innovative and transformative workplaces.
Sara-Jane Bacon, associate
At Architectus' Sydney Studio, Sara-Jane Bacon will play an integral role in the delivery of a major integrated workplace project. She was previously an associate at Bates Smart's Sydney Studio, where she led a team of interior designers on Nine Entertainment Co's new North Sydney offices and Brookfield Properties' new workplace at the recently completed Brookfield Place Sydney.

Billard Leece Partnership
Earlier in July, Billard Leece Partnership (BLP) announced its game-changing appointment of ex-LendLease design and construction specialist Steve Trevenar as executive delivery lead.
CAV'ART Designer Stone
After a ten year tenure at CDK Stone, where he was most recently state general manager – business development, Nathan Karpenko has has recently launched CAV'ART Designer Stone, based in Sydney. CAV'ART Designer Stone is a stone supplier setting out to do things differently. Understanding the impact that a beautiful slab of natural stone or terrazzo can have in a space, Karpenko and his team bring a personalised approach.
Davenport Campbell
Great work has lead to growth for Davenport Campbell as the leading design practice expanded its footprint, added new talent to and promoted more from within its teams, in several states, in July.
DesignInc.
DesignInc Melbourne's leadership team has doubled, following the internal promotions of two new principals and three senior associates.
In a shared statement, DesignInc Directors, Christon Batey-Smith, Stephen Webb and Rohan Wilson said, "The promotions announced today reflect a strategy we set in train 18 months ago, to create clearer pathways for career progression and more opportunities for our people within DesignInc to grow and evolve as leaders."
Jane Sayers, principal
Jane Sayers is a design architect who has contributed to many of DesignInc's award-winning projects. "Elevating design excellence and leadership of healthy buildings with biophilic design principles will be at the core of my new role," says Sayers.
"My strength is to develop and interpret the design intent, making sure that the conceptual framework is fully realised and guides our design decisions." As Principal, Jane has increased involvement across a broader portfolio of projects in education, health, and research sectors, often working in collaboration with other design firms.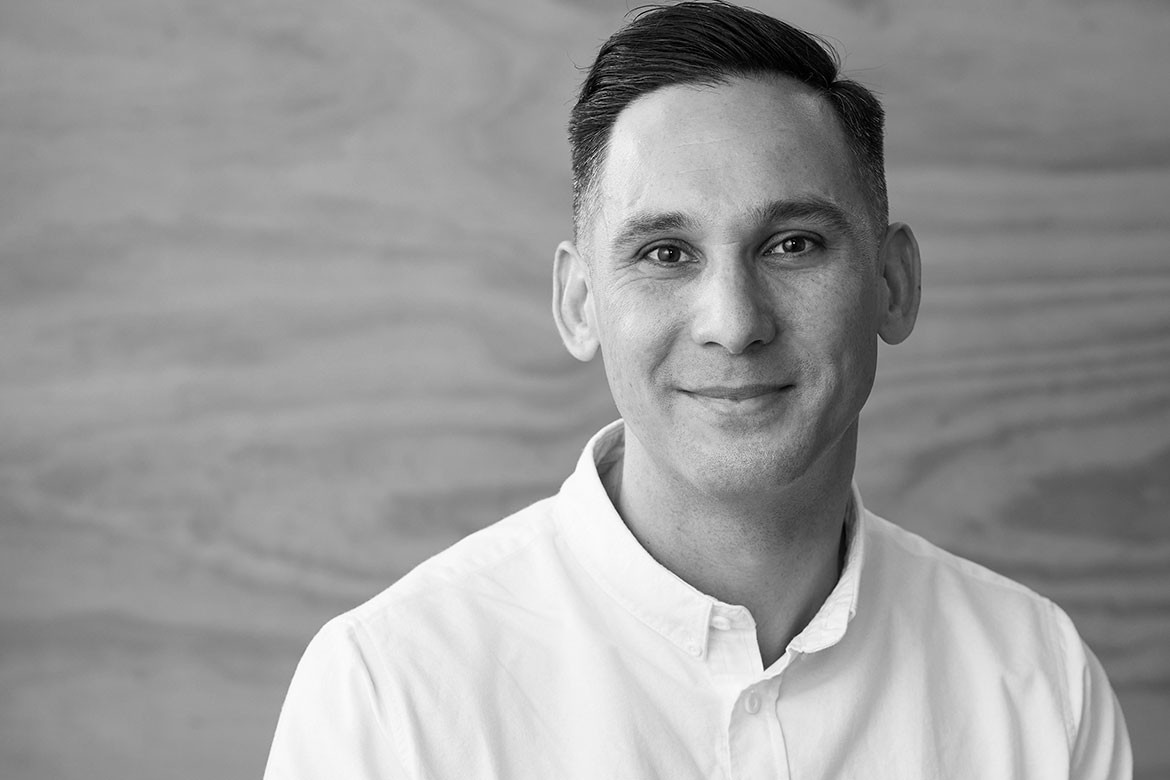 Kieran Leong, principal
A vocal advocate for healthy buildings, Kieran Leong is fast gaining a reputation for pursuing excellence in healthy buildings, combining high-level sustainability targets with biophilic design and people-focused connections. Leading DesignInc's Glenroy Community Hub, Kieran anticipates the building will be Australia's first Passive House and Living Building Challenge community project when it opens early next year.
"My job is to ensure that DesignInc delivers on creating healthy buildings. My first-hand involvement with projects allows me to constantly be learning from our successes and challenges; raising the bar for excellence as we go," says Leong.
Cameron Smith, senior associate
Cameron Smith has been responsible for delivering many of DesignInc's most challenging buildings. He contributes across diverse aspects of projects, steering design, managing resourcing, client relations and construction delivery.
"Complex fast-moving projects that demand agility and problem-solving skills are the jobs I enjoy most. Having the versatility to straddle roles and support the entire team to perform at their best is my speciality," says Smith.
Michelle Harris, senior associate
Architect and project leader, Michelle Harris has a passion for community and local government projects. Keenly aware of the opportunities afforded an architect working on community buildings, she is driven by the power of imagining how the people using a space will feel.
Michelle says, "We have a responsibility in our work, not just for the clients who engage us or the stakeholders who talk to us, but also to the larger cohort of people that we might never meet who will be using the building daily. Every one of them is important." Michelle's role also includes leading professional development for the DesignInc team.
Simon McKeown, senior associate
With an acute technical approach, Simon McKeown's focus is on buildability delivered through accurate and robust yet subtle detailing that often works best when it is unseen. Simon's role includes training and mentoring across DesignInc's Melbourne studio.
He says, "Growing our practice-wide sustainability and practical skills helps DesignInc to deliver on our goal for healthy buildings." Simon leads internal forums to share his technical capability and knowledge with the team and reinforce the design culture within the studio.
EM BE CE
A new architectural force to be reckoned with has emerged in Sydney, comprising former Tzannes directors, Mladen Prnjatovic, Ben Green and Chi Melhem.
Gray Puksand
Gray Puksand introduced four new members to its team in Brisbane in July, while hinting at more news of national growth on the horizon. Stay tuned to meet the new additions to the practice's Melbourne, Sydney and Canberra studios in the coming weeks.
In the meantime, here are the four fresh faces to join Gray Puksand in Brisbane.
Melanie Johnson, graduate interior designer
Kobus van Schalkwyk, architectural technician
Freya Watt, interior designer
Mark Bacaud, architectural technician
Matthews Architecture
Leading South Australian architecture and interior design firm Matthews Architects has announced two new senior appointments to its team.
Yvonne Rantzen, senior interior designer
A multi-award winning interior designer, Rantzen has 25 years' experience in delivering complex large projects across the education, commercial, health, care and residential sectors. Rantzen has significant experience leading teams from briefing and concept design, through to contract documentation and construction. In her new role, Rantzen will oversee the interior design team at Matthews Architects and lead the delivery of a number of major projects including a new mixed development on Anzac Highway.
Kevin Leek, senior architect
Kevin Leek joins the Matthews Architects team as senior architect with more than 25 years of local and international experience. Over this time, he has led a broad range of projects across all sectors including healthcare, defence, commercial, education, retail, lifestyle and hospitality. Leek is currently leading a number of key projects at Matthews Architects including the University of Adelaide Food lab project, which will see a new food science facility open at the Waite Campus and a major redevelopment of a car dealership for CMI Toyota.

Plus Architecture
Integrated master planning, architecture and interior design practice Plus Architecture is pleased to announce their latest leadership appointments, naming five new associates across Australia and New Zealand.
Gavin Gillson, associate
An expert in commercial and retail sectors, Gillson has an accomplished background stretching over twenty years in the delivery of large projects in New Zealand, Australia, and the UK. He is passionate about the technical phases of architecture, helping translate design concepts into reality and navigating the intricate processes involved along the way.
Zach Kwong, associate
Rejoining Plus Architecture in Sydney, Zach Kwong has extensive experience in leading complex projects that require a high degree of collaboration and coordination within a multi- disciplinary team. A technically accomplished architect, Zach quickly identifies opportunities and challenges, and provides considered solutions mindful of both vision and pragmatism. Zach is tasked with maintaining high quality standards for both the projects he manages and overall studio practices.
Michael McShanag, associate
Michael McShanag steps into a new role as an associate in recognition of his leadership in Brisbane and outstanding contributions in recent multi-residential, education, and commercial projects. A strategic, creative architect, Michael has vast experience in leading many large and complex projects through all phases of delivery. He maintains a strong focus on human- centred design, placing people at the heart of the design and delivery process.
Jonathon Ng, associate
In Perth, Jonathon Ng is a highly capable and patient project architect with 15 years' experience delivering projects across a wide range of project typologies and scales. With honed skills in the technical aspects of architecture, Jonathon also combines creative vision, innovation and architectural theory to shape built environments. Jonathon is an integral team member, excellent collaborator, and mentor to junior staff.
Marcel Pradella, associate
Working in Sydney for most of his architectural career, Marcel Pradella joined the Plus Brisbane team in 2020. He has overseen the delivery a number of high calibre multi-residential and mixed-use projects including the ultra-lux Dawn by Mosaic and One Cannes by Marquee residential towers on the Gold Coast. With an intimate knowledge of project delivery, Marcel believes it is critical to create a one team approach with consultants, clients, and contractors.
SJB
A series of recent promotions within SJB's Melbourne architecture and planning studios reflect the continued evolution of the practice's expertise.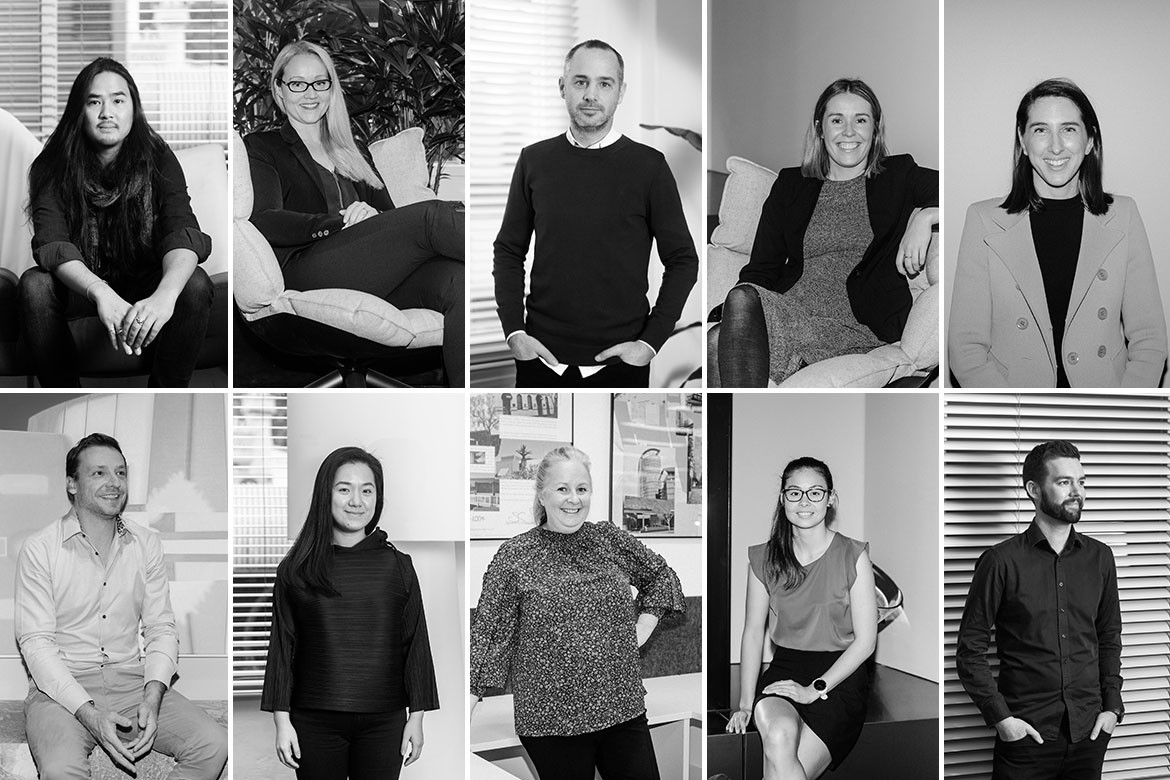 Warren and Mahoney
International architecture firm, Warren and Mahoney, has appointed Australian-based Lisa Chung AM as an independent director to the practice's board of directors effective 1 August 2021.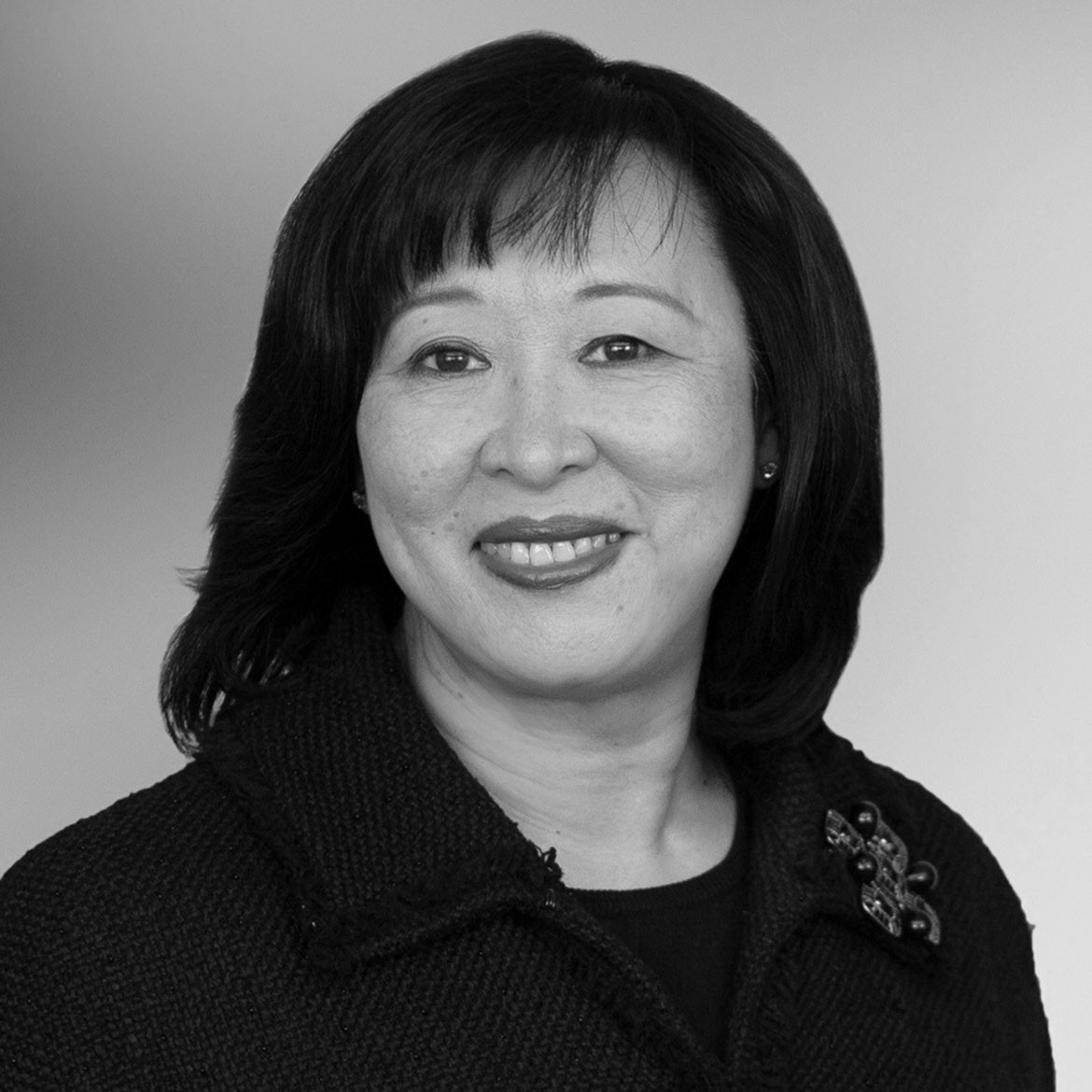 Lisa Chung, independent director
Lisa Chung joins Richard Leggat as its second independent director, and the first permanently based in Australia as the practice continues to grow through partnerships with clients such as Lendlease, Google, Investa, Gurner and state and local government entities.
Alongside a career in law, including as partner at Maddocks Lawyers, Chung has been contributing to private and ASX listed boards for the past two decades. This will be her tenth directorship and she is also currently serving on the boards for Australian Unity, Artspace/Visual Arts Centre and the Sherman Centre for Culture and Ideas.