Kuala Lumpur-born Candice Ng's recent promotion to principal in Plus Architecture's Melbourne studio sees her focus on office culture, operations and business development, all the while balancing motherhood (with two small children under five) and a career.
Leanne Amodeo: What does your new role as principal involve?
Candice Ng: I will be managing the Melbourne studio in terms of forecasting projects, HR resourcing, running projects and business development. Throughout my time at Plus Architecture, my focus has always been on office operations, as well as improving quality assurance and documentation standards. My main drivers will be staff retention, growth and office culture. Everyone wants to love their place of work and one of my passions is to grow and support staff.
How have you managed to balance motherhood and your career?
With much difficulty – haha! It's not easy, but having managed to balance motherhood and a career does have a lot to do with support, flexibility and good planning. I've had support from my wonderful partner, my mother and strong female role models. Work has also allowed me flexibility. My own good planning is a strength and it's also got a lot to do with my mindset. I've always known this is what I wanted to do and having a work/life balance is important to me, so I ensure everything I do follows that 'rule'.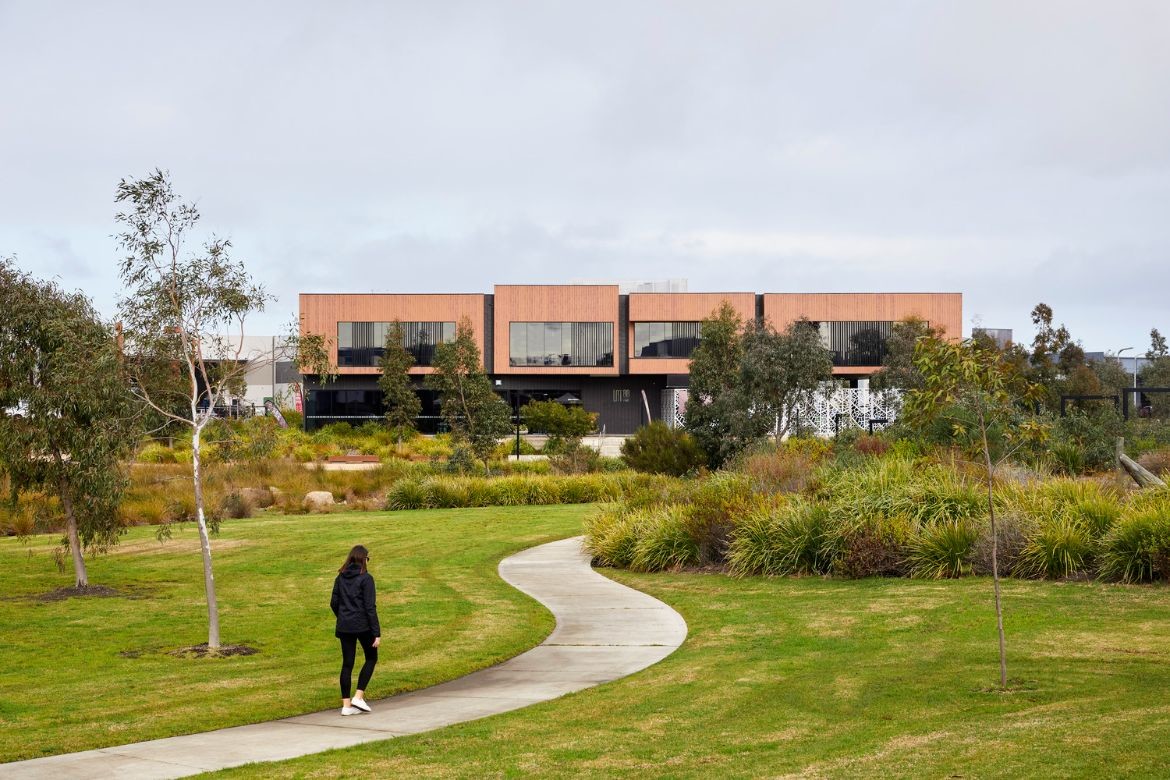 What role did Plus Architecture play in supporting this balance?
They have supported me in every decision I've made, including providing me with additional training when I needed it and being flexible with my work hours; I returned to work part-time two months after my first child was born, and the same with my second. There are also female role models within the office that I look up to and have learnt so much from. I could not have asked for a more supportive workplace.
What has been one of your biggest professional challenges?
Self-confidence and believing this was all actually possible for someone that was female, Asian and young… well, not that young anymore! Before I became an associate at Plus I was afraid to speak up because I didn't think my voice would be heard. Our industry is very much male-dominated and stepping into a room and commanding attention, as a woman, is not always easy.
What has been your proudest achievement to date?
An achievement I never thought possible was to be recognised and promoted to a role that encompasses more than business development. I also never expected to achieve a leadership position in a foreign country, not with my cultural background and juggling children at the same time. In terms of projects, seeing them come to life never gets old. LOGIS Eco-Industrial Park, Phoenix from the Apartments of Tullamore collection and Galleria are some of my favourite completed projects to date.
What do you think it takes to succeed in practice today?
Focus, determination and grit. But honestly, it takes a village. I always say, surround yourself with people who have the same values.
Is there anything you would have done differently?
Learn to speak up more, perhaps. It wasn't in my upbringing and I think in a lot of situations, as a woman, the lack of belief in myself held me back. If I didn't have peers or senior leadership who spoke up on my behalf during the early stages of my career, I think I would definitely be on a different path right now.
What piece of advice would you give a graduate architect?
If you're going to do something do it at 100%. And find yourself a good mentor – they are priceless.
Plus Architecture
plusarchitecture.com.au
We think you might like this article about Claudio Bellini on our modern work-life.