Since its foundation, in Melbourne c.1970, SJB has established and maintained a culture of trust to drive the evolution of the practice which has culminated to a multi-studio collective of experts in architecture, interiors, planning and urban design. So, it is with happy conviction that SJB Sydney announces multiple recent promotions of its dedicated and deserving members.
"The promotions and appointments made this year recognise the designers and leaders who are building on what has been achieved in the Sydney studio over the last 25 years, and to an evolving office increasingly trying to understand the responsibilities of our professional practice in an ever-changing environment," says Nick Hatzi, a director at SJB Sydney.
Both our senses and our sources are saying that the focus is set on pursuing complex, large-scale projects in the multi-residential, mixed-used, commercial, urban, health and education sectors. As for its capabilities, SJB Sydney is intent on honing those in the realms of human-centred design, community collaboration, sustainability, urban revitalisation, city making and, above all, delivering socially transformative work.
Without further ado, here's the new who's who, at SJB Sydney.
Studio Associates
Stef Hughes
With a strong design focus Stefanie thrives in the early stages of a project often working on competitions and schematic submissions. While at SJB she has developed and honed her multimedia skills from producing 3D imagery to compiling full animation sequences. She credits her strong sense of design clarity necessary in complex projects on her early background in the health, defence and nuclear sectors.
Rachel Yabsley
Rachel is a registered architect in NSW with more than 10 years' professional experience both local and international. Rachel has played a significant role in delivering schemes across a variety of sectors with a focus on high end detailing. Design is always at the core of her thinking, with a belief in a collaborative approach to inform decision making. Rachel enjoys working closely with clients, contractors and the broader consultant team to deliver a successful outcome.
Sevda Cetin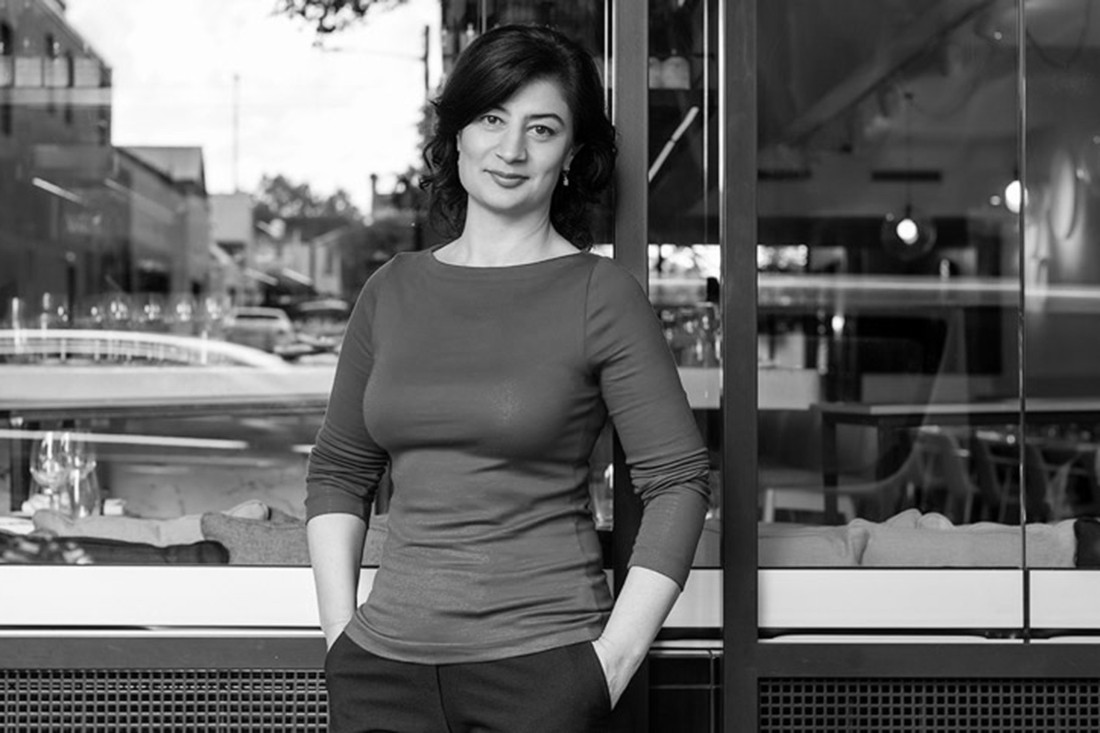 Sevda received a Bachelor of Architecture from Sydney University in 1995 and joined SJB in 2013. Sevda specialises in complex adaptive reuse and heritage projects and was the design architect for the award-winning 100 Harris Street redevelopment. With a focus on creating close client/architect relationships, Sevda excels at maintaining the highest level of communication to achieve quality architectural outcomes.
Marco Geretto
Marco is an urban designer, architect and town planner with over 15 years of international trans-disciplinary built environment experience. Marco's extensive private and public sector experience across all scales of development equips him with a deep understanding of built environment processes while his people-centred approach enables him to negotiate outcomes that are context specific, deliverable and transformative.
Joseph Loh
Joseph Loh is consistent in his delivery of high quality architectural outcomes, ranging from concept masterplanning through to design and documentation of mixed use, hotel and multi-unit residential projects. With a significant background in urban design and a Masters of Architecture from the University of Technology Sydney, Joseph understands the context in which architecture can affect the life of cities.
Studio Manager
Megan Newberry
Megan possesses over 10 years experience in the design industry and has a complex understanding of quality assurance, client management and the business of architecture. Megan plays an integral role in the financial management and performance of all projects and the daily practice requirements of the studio.
Senior Associates
Wes Grunsell
Wesley graduated from Sydney University with a Bachelor of Architecture (1st class Honours) and has subsequently worked as a registered architect for several years. He has experience in delivering award winning architectural projects and public space across multiple sectors, with a focus on multi-residential and mixed-use developments. Wes is passionate about architecture that solves the unique parameters of each project and that enhances the fabric of the city through the interface of architecture at the public domain.
Victoria Judge
Victoria is an accomplished Interior Designer with more than 20 years' experience in the design and delivery of diverse and complex interior design projects of varied types and scales. Committed to achieving high quality, considered outcomes, her organised, focused and thorough work approach ensures she delivers thoughtful and responsive designs.Victoria brings to SJB strong experience with an interdisciplinary design approach and collaboration across streams which, combined with her expertise in materials, use of colour and textiles, facilitates the consistent delivery of sophisticated and functional interior designs.
Charlotte Wilson
Charlotte has 10 years' experience in interior design spanning high-end residential, hospitality and commercial sectors in both Australia and the UK. She specialises in bespoke design and values the importance of understanding the end user, examining how they will engage and connect with the space. Since graduating with an MA in Architecture from London's Royal College of Art, Charlotte has focused on interior design while maintaining a strong passion for designing with an understanding for both interior and architectural disciplines to achieve holistic, narrative driven projects.
Associates
Top row, left to right
Yvonne Cai joined SJB shortly after completing her Master of Architecture at the University of Sydney in 2014. Her formative years at SJB included project experience on several significant childcare projects across Australia. Her current role has focused on the delivery of inner city creative adaptive reuse projects, with a thoughtful engagement with context, detailing and materiality.
Millie Lakos is informed by her multi-disciplinary training having earned a Bachelor of Design in Interior Design from the University of Technology Sydney and a Bachelor of Architectural Studies which she completed in 2012. Millie adopts an approach to design that is sustainable, culturally and economically minded, and which considers both the spatial qualities of a building and its setting with a desire to meet client and community needs as a whole.
Tracey Hau is an urban designer experienced working with communities locally and internationally in Christchurch, New Zealand and Izumo, Japan. Her interest in community collaboration informs her ongoing commitment to civic and urban revitalisation projects that marry commercially astute outcomes with long term benefits to the community and environment.
Middle row, left to right
Ben Rahme has demonstrated an affinity for the design and delivery of complex, large-scale projects adopting an agile mindset to problem solving and harnessing his clear and concise communication skills to effectively steer projects towards an optimal outcome. Focusing on concepts relating to placemaking, Ben believes in a socially transformative architecture that promotes new customs of living and interacting in space, particularly in mixed use and multi-unit residential projects.
John Rowley brings more than 15 years' experience to his role at SJB and a strong track record in the design and delivery of large-scale projects in Britain and Australia. He has worked in the educational, mental healthcare and residential sectors from feasibility to completion. John has established himself as a valuable member of the design team demonstrating an affinity for technical innovation whilst striving for optimal design outcomes and effective project delivery.
Juan Muñoz-Tamayo joined the SJB team in 2013 with 20 years experience in his private practice, MGP Arquitectura y Urbanismo, in partnership with architect Felipe Gonzalez-Pacheco in Bogota-Colombia. While practising in Colombia Juan gained experience on a diverse range of projects in the residential and public sectors which informs his depth of knowledge of all stages of the design process strengthened by significant experience in documenting complex projects.
Bottom row, left to right
Rebecca Donoghue is a registered architect with more than 10 years professional experience. Since joining SJB in 2015, Rebecca has played a key role in several high- profile commercial and mixed-use projects as well as completing work for complex public domain projects and smaller alterations and additions to single dwellings. Her experience across this breadth of typologies ensures a collaborative and innovative approach leading to high-quality outcomes for all projects.
Adrian Strudwick-Barker has demonstrated his versatility on projects ranging from mixed-use through to education and health; having found his forte in boutique multi-unit residential. His commitment to delivering exceptional living environments that support human comfort is evident throughout his work on such projects as Pavilion Street Queenscliff, Waterfall by Crown at Waterloo, Ashlar Surry Hills, and several adaptive reuse and new residential projects in Sydney and Newcastle.
Danny Chan has played a key role in the successful delivery of several large-scale multi-unit residential developments, demonstrating a professional and mature approach to project coordination and the resolution of complex design and technical challenges. Danny's skills in the use of BIM (Building Information Modelling) software brings efficiency to the design and documentation process and he enjoys the progression of bringing a project to reality.
"Fostering the development and growth of our emerging leaders brings a tremendous sense of purpose to our role as Directors. We expect to announce further promotions in the future."
Kudos to all those mentioned for making these career milestones in May 2021, and to SJB Sydney as a whole, for marking a milestone of its own in the continuous evolution of its esteemed practice. We're expecting big things to come.
・・
If you have news of anyone On the Move within the local architecture and design industry to report, we'd love to hear about it. Send the details through to editorialteam@indesign.com.au