This extraordinary initiative, launched by SJB, will bring together 12 other studios plus the Australian Institute of Architects, through a curated program of four events over World Pride where everyone is welcome. So, get your Pride on and join your community!
Each of the ticketed events has a limited supply of free tickets for First Nations & Trans women of colour.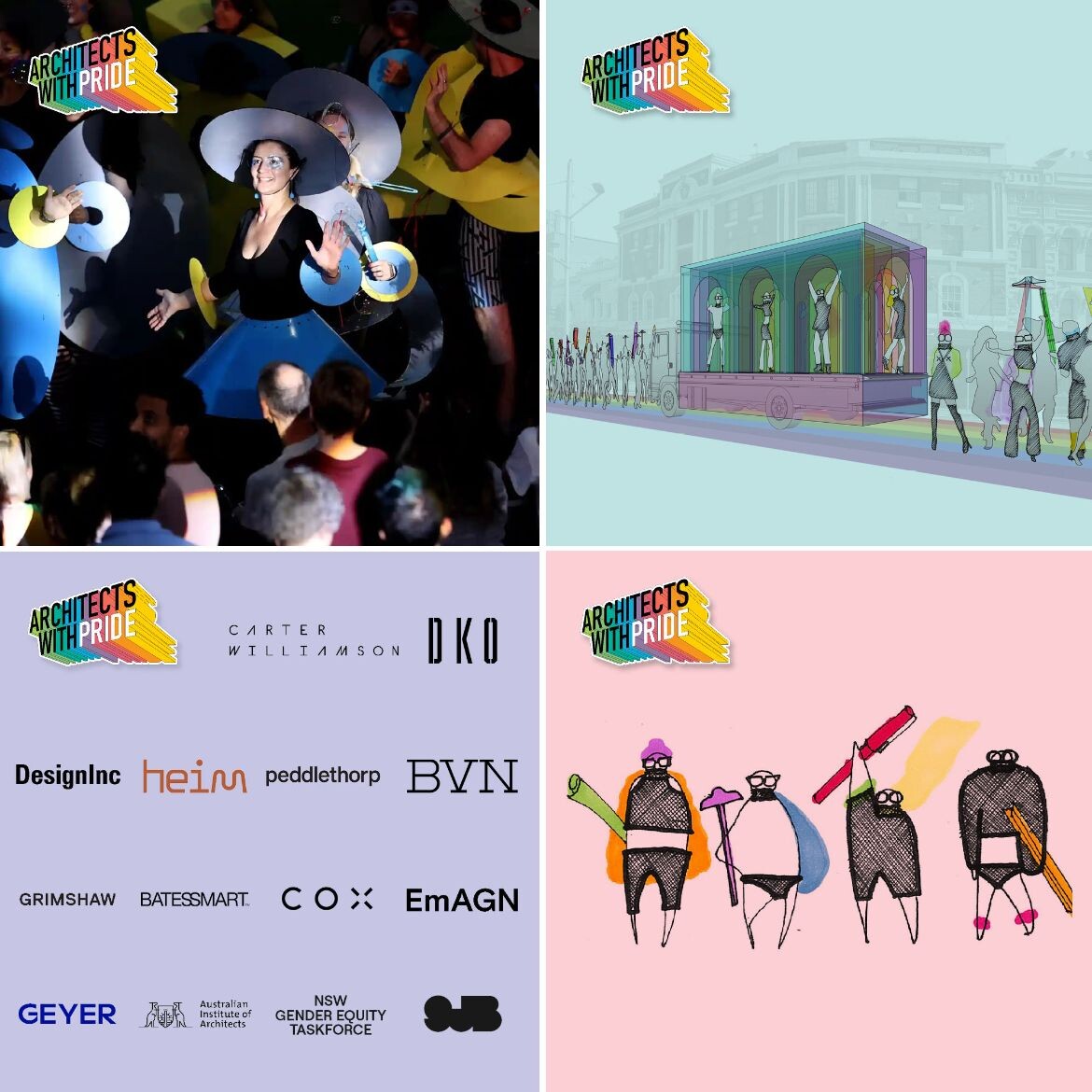 The Architects Ball
16 Feb 7:30pm – 12:00am, Pleasures Playhouse, Sydney
Bringing together Australia's queer design community to cut shapes! The Architects Ball is presented by the Architects with PRIDE collective, and promises a night of ecstasy and celebration with a line up of some of Sydney's best queer DJs and performers. Inspired by the 1931 Beaux-Arts Ball, the Architects Ball invites guests to make a statement. If you've ever wanted to party with a bunch of queer architects and designers, then don't miss this hot space-making party.
events.humanitix.com/the-architects-ball
Queer Career
21 Feb 12:30pm – 2:30pm, Pleasures Playhouse, Sydney
Queer Career brings together a diverse panel of professionals within the built environment to discuss diversity in their respective professions and the strategies to challenge space making for greater inclusivity. The panel line-up is truly fabulous with interior designer, Brahman Perera; urban designer, Lucian Hicks; journalist, Stephen Todd; and CEO of Equality Australia, Anna Brown.
events.humanitix.com/queer-career-conversations-on-the-design-profession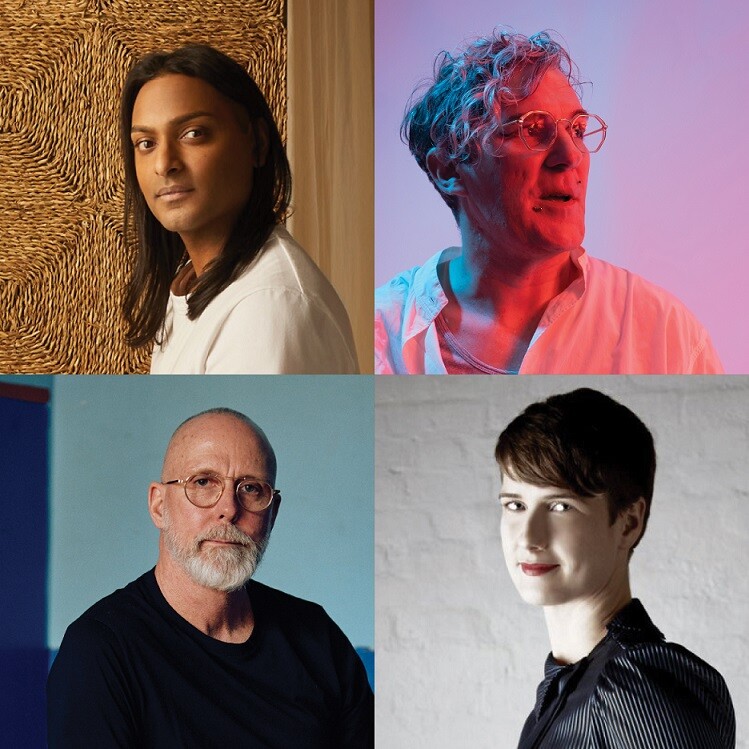 Love Letters to Queer Space
22 Feb 6:00pm – 9:00pm, Pleasures Playhouse, Sydney
From gay beats to churches, the architecture of desire has taken on many forms throughout modern life. At the hands of our emerging practitioners, what does queer space look like today? Setting a heady pace with a Pecha Kucha style presentation, 16 of Australia's most diverse design practitioners will discuss what they love about our built environment.
events.humanitix.com/love-letters-to-queer-space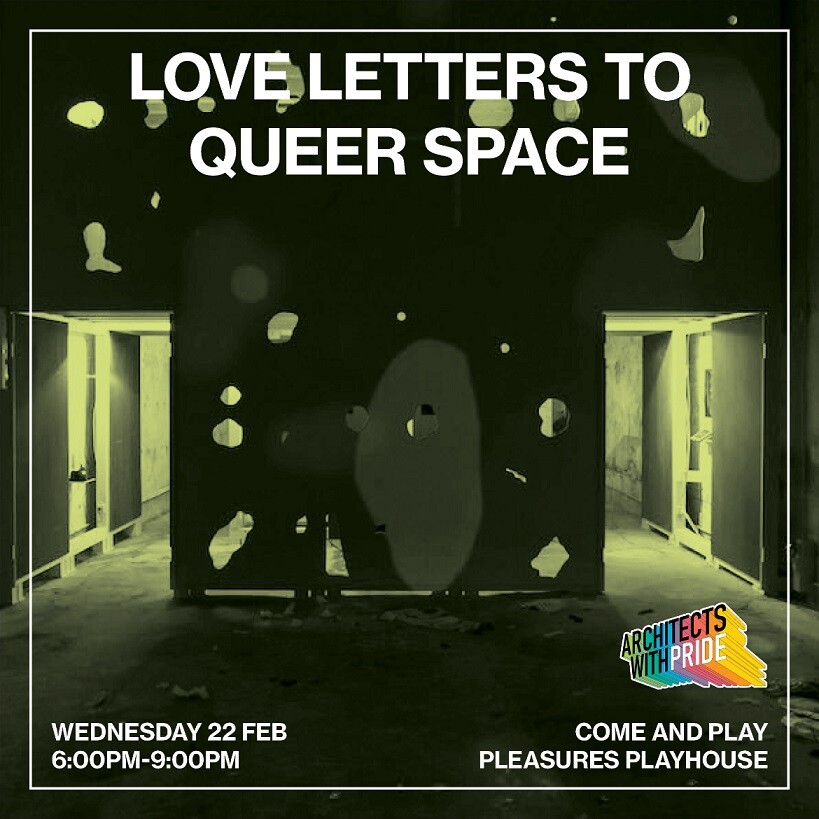 Queer Space
23 Feb 12:30pm – 2:30pm, Tusculum Sydney
Cameron Bruhn, in his new role as CEO of the Australian Institute of Architects, will be in conversation with Naomi Stead, RMIT professor and architecture critic, on the intersectionality of queer space in architecture. They will also be discussing Naomi's forthcoming book, Queering Architecture: Methods, Practices, Spaces, Pedagogies.
events.humanitix.com/queer-space-conversations-on-the-queer-architecture
We think you might also like this article on Sydney's 23rd Biennale.