Australia and New Zealand's premier awards ceremony for incorporating colour in design, the Dulux Colour Awards have set a new bar for distinctive, bold and considered use of colour in the architecture and design industry. Celebrating its 35th year, the awards saw 437 entries from the region and was witness to "new levels of innovation with colour," according to Dulux colour and communication manager Andrea Lucena-Orr.
Ahead of the pack, SJB's 22 William took out both the Australian Grand Prix Prize and the Commercial Exterior Prize and was commended for its bold and confident use of a singular colour – Dulux Spinach Green. "Hugely ambitious and brilliantly conceived, we credit SJB for committing to a single colour and so artfully executing its use in such an impactful way," say the judges.
The New Zealand Grand Prix Prize was awarded to Undercurrent for the Central Hotel of Naumi Hotels. Given a brief to avoid white, the designers created a varied palette with depth and playful saturation.
Sibling Architecture also came through with one win and one commendation, while Bergman & Co received two commendations.
Grand Prix
Australian winner: 22 William, SJB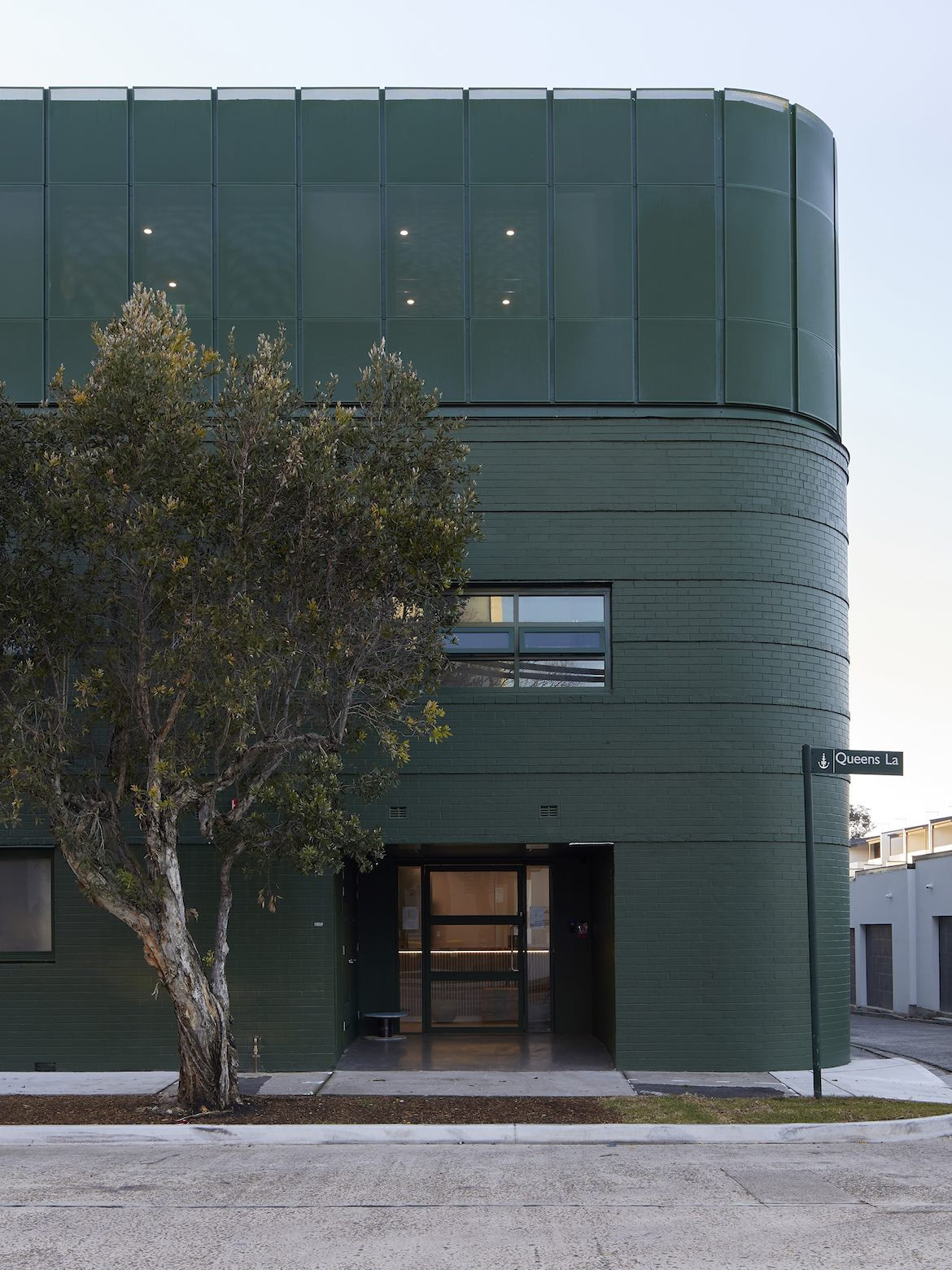 What the judges say: "22 William epitomises the power of doing one thing exceptionally well and we commend the architects for their commitment to the vision. Quietly confident in its leafy context and highly convincing in its execution, this is a standout winner in its category and the overall prize as a result."
New Zealand winner: Central Hotel of Naumi Hotels, Undercurrent
What the judges say: "Specially curated colour palettes result in each floor being typified by a distinct hue while each room is purposefully different. The depth of colour saturation is profound, with comprehensive application, across surfaces and furnishings throughout. Memorably original and wonderfully playful, this is a project with vast attributes."
Commercial interior: Workplace and retail
Winner: 66 Wentworth Avenue, Welsh + Major
"Colour single-handedly transforms the bland, back- of-house carpark of a 1980s commercial building into a dynamic arrival point," says judge, Patrick Loo from Common Space.
Commendation: Das Studio, Das Studio
"The unlikely combination of hues coexisting in this studio space is surprisingly successful. Experienced together, they gently coalesce against a backdrop of a creamy white, specified for its warmth and what the designers describe as 'fluffiness'," says Loo.
Commendation: Beauty Block, Bergman & Co
"Committing to one colour is bold, brave and somewhat risky. The skill and finesse in execution in this finely wrought retail space, however, is convincing. From the ornate period façade, distinguished so effectively from its neighbours in the shopping strip, to the scallop-edged bespoke cabinetry and high-gloss lacquered surfaces of the interior, the singular colour treatment reflects the up-scale offering of prestige beauty products," says Loo.
Commercial interior: Public and hospitality
Winner: Surfside Primary School, Sibling Architecture
"In the educational genre, primary colours often become the default, employed in simplistic, obvious ways, so we commend the architects for breaking the mould in such considered fashion to refurbish and revitalise a tired, disorientating school building," says judge, Suzannah Waldron from Searle x Waldron.
Commendation: Poodle Bar & Bistro, Bergman & Co
"Described by the designers as 'a classic bistro with playful inflections' and a blend of 'European design with kitsch Aussie-Italian suburbia',this inner-city Melbourne bar piqued our interest and fulfilled its promise… Each space and its intended experience is defined by a distinct hue, in combination they coalesce in a lush, unified and timeless whole," says Waldron.
Commercial and multi residential exterior
Winner: 20-22 William St, SJB
"We were enthralled by the bold Spinach Green exterior and the colour-blocking effect across the façade – the result of this single hue reading differently upon each material. As the name suggests, this green has depth, richness and vibrancy suited both to the leafy inner-urban context and the semi-industrial building genre," says judge Jefa Greenaway from Greenaway Architects.
Commendation: RMIT Rodda Lane, Sibling Architecture
"The primary colours, particularly the predominant blue – a nod to the bluestone of Melbourne's lanes – are emblematic of the locale and reference the lineage of this city's architecture… Other parts of the new structure elevate what already existed, such as the yellow underside of stairs, which, in turn, complements surrounding structures. It is a joyful response and lovely in its simplicity," says Greenaway.