Now in their 16th year, the 2022 Sustainability Awards are more important than ever.
The past 24 months have provided a window into the future of humanity, with natural disasters, civil unrest, challenging economic forecasts and health crises providing a worrying forecast for the years to come. And yet for some, hope is born from these bleak outlooks, providing an impetus for change that drives them to make a positive mark on the environment they live in.
For examples of this, we look no further than the 2022 Sustainability Awards shortlist, where a selection of 65 people, products and projects are showing us truly outstanding contributions to the sustainable built environment.
Considering the urgency with which we need to respond to our environmental challenge, it is perhaps no surprise that the 2022 Awards received an exceptional calibre of entrants – of which our jury whittled it down to just the 65 featured below. Once again, this shortlist was finalised on our annual live judging day – which was proudly supported by Best of the Best and Carbon Neutral Partner Autex Acoustics.
The jury were set a challenging task in selecting the shortlist for this year, as they looked for entries who were able to 'marry science and design' in achieving outstanding sustainable outcomes. Each finalist has, in their own way, contributed to the bettering of Australia's built environment, finding innovative and considered ways to address sustainability challenges including embodied carbon, circularity, performance, wellbeing and biodiversity.
The winners of the 2022 Sustainability Awards will be announced on Thursday November 10 at the Shangri La, Sydney. The award ceremony will follow a full day conference – The Sustainability Summit – which will bring together over 30 leading names from across the Sustainable built environment to share their knowledge and thought leadership about the challenges, innovations and successes happening across the industry.
Discover the 2022 Sustainability Awards shortlist below.
Adaptive Reuse (Alteration/Addition)
Proudly partnered by WoodSolutions
Austin House
Evissa
Emily Taylor and Warders Hotel
Matthew Crawford Architects
Midtown Centre
Fender Katsalidis
Poppy's House
Northern Edge Studio
SubStation No. 164
fjmtstudio
Sue Hutton's Stephensons Mill
Hector Abrahams Architecture
Commercial Architecture (Large)
Proudly partnered by Network Architectural
Four Pillars Gin Distillery 2.0
Breathe
Iron Creek Bay Farm Stay
Misho + Associates
Midtown Centre
Fender Katsalidis
Quay Quarter Tower
AMP Capital
SEEK
Hassell
Commercial Architecture (Small)
Proudly partnered by Big Ass Fans
ANZ Breathe
Breathe
Mona Vale Surf Life Saving Club
Warren & Mahoney
Sarah & Sebastian
Russell & George
Education & Research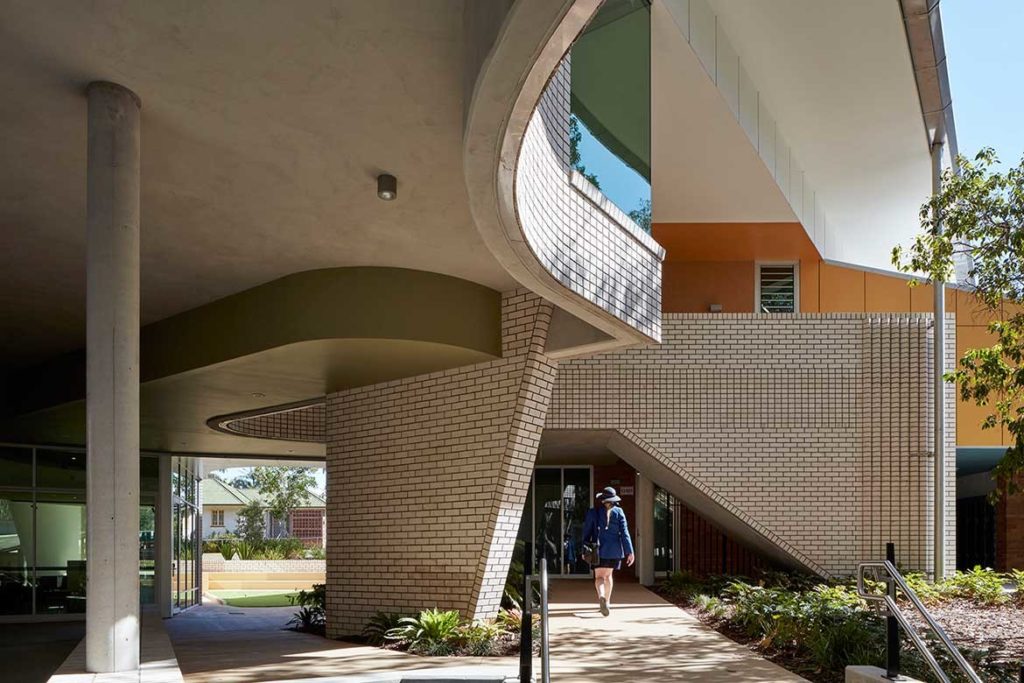 Proudly partnered by NeXTimber by Timberlink
6 Hassall Street
RTW Communications
Cannon Hill Anglican College D Block
Reddog Architects
Port Melbourne Secondary College
Billard Leece Partnership
Q Building
EJE Architecture
s.e.e.d. – a new demountable classroom
betti&knut architecture
SVSS – Double Streaming Building
Denti
Interior Design
Proudly partnered by GH Commercial
50/50s House
Green Sheep Collective
Built/SubStation No. 164
fjmtstudio
Department of Transport, Victoria
peckvonhartel
Finesse Shoe Store
studio edwards
Koorootang Court Retirement Village – Community Centre and Lodge Building Corridor Refurbishment
Lendlease Retirement Living
Pivot House
ssd studio
Landscape & Urban
Proudly partnered by Holcim
Central Linear Park (Stage 1)
SCAPE Design
Collins Arch and Market Street Park
OCULUS
Pavilions Residences by Mirvac
Mirvac
Riverside Green
Hassell
Multiple Residential Dwelling
Proudly partnered by Electrolux
Angaston Hill
Taylor Buchtmann Architecture
Carrington Terraces
MDC Architects
Gibbons Street
DKO
Nightingale Ballarat
Breathe
Terrace House
Austin Maynard Architects
Public Buildings
Proudly partnered by Siniat
Bay Pavilions Arts + Aquatic
NBRS
Eden Port Welcome Centre
Cox Architecture
Eric Tweedale Stadium
dwp | design worldwide partnership
Glenroy Community Hub
DesignInc Melbourne
Single Dwelling (Alteration/Addition)
Proudly partnered by Bondor
Blackburn House
Light House Architecture & Science
Eades House
Fred Architecture
Hood House
Mihaly Solcombe
Jacob and Jade's House
Cooee Architecture
Pepper Tree Passive House
Alexander Symes Architect
Phoenix House
Harley Graham Architects
Single Dwelling (New)
Proudly partnered by Stormtech
Ballina House 6848
BlueKube Architecture
Balmy Palmy House
CplusC Architectural Workshop
Cascade House
Core Collective Architects
The Hütt 01 Passivhaus
Melbourne Design Studios (MDS)
Thistle Hill
Light House Architecture & Science
Smart Building Ideas
Proudly partnered by Verosol
Gabrielle's Home
BluKube Architecture
Home Southbank
Bates Smart
The Phillip
Green Homes Australia
Green Building Material and/or Product
Proudly partnered by ForestOne
Ampan
AMPAN
ClinkaCRETE for Cygnet House
Core Collective Architects
Coharo Coatings Levelling Coat
Casafico
CONQOR B50 Sustainable Waterproofing Admixture
MARKHAM
Frontier™ 24mm , Cube™ 24mm , ASL, Quietspace® Panel
Autex
SR2 – Systems Reef
BVN
Volt Solar Tile
Leeson Group
Water Yuludarla Collection
Milliken
Emerging Sustainable Architect/Designer
Proudly partnered by Kaolin
Ali Galbraith
Breathe
Kim Nguyen
Integral Group
Kris Spann
People Parkers
Marni Reti
Kaunitz Yeung Architecture
The following categories do not have a shortlist, but will have a winner announced at the 2022 Sustainability Awards on Thursday November 10
The Editor's Choice (Social and Community Outcomes)
Proudly partnered by Sika
Lifetime Achievement
Proudly partnered by BlueScope
Best of the Best
Proudly partnered by Autex Acoustics
The Sustainability Awards would like to congratulate all the shortlisters for 2022. We would also like to sincerely thank our 2022 Jury for the time and expertise they have brought to the judging process. We thank head judge Dick Clarke and the full jury, including Arianna Brambilla, David Coates, Michael Faine, Sandra Furtado, Mahalath Halperin, Kate Nason, Simone Schenkel, Jeremy Spencer, Oliver Steele and Suzanne Toumbourou.
For the full 2022 Sustainability Awards shortlist, click here.