As we make the final preparations for the 2022 Sustainability Summit, much of the country's east coast is again facing deluges of rain and devastating flash flooding, all while the horrors of the 2019 bushfires are fresh in everyone's minds. With so much damage left behind, it is clear that our existing and future built environment needs a drastic rethink in order to cope with weather events that will only increase in scope and severity.
So too, how do we plan for places designed to be temporary, for makeshift housing to shelter people displaced by climate change, but also for people to gather and find refuge in situations that demand evacuation. And – perhaps even more importantly – how do these places assist in the creation of community? Where bricks and mortar give way to a new "soft sustainability", where resilience is in buildings but also in the fabric of neighborhoods and precincts?
With such pressing concerns and so little time to solve them, we've assembled the nation's leading minds to debate the best way forward. Join us for a must-see panel on Designing Disaster-Resilient Buildings on Thursday November 10 from 11:05am. Reserve your space at Sydney's Shangri-La or tune in online and hear from the likes of Professor Geoff Hanmer, Professor Hilary Bambrick, James Davison, Ramona Meyricke and more.
From better building regulations and creating innovative and adaptive structures, to designing for community building and creating architecture for resilience, make sure you're there for one of the most topical and pertinent conversations to the future of Australia.
Session information
Learn, Design and Adapt: Lessons on Designing a Disaster-Resilient Building
Thursday November 10, 11:05am-12:05pm AEDT
1 formal CPD point
You'll learn:
How architecture interacts with creating communities
How the industry should plan for temporary accommodation and places of shelter
The possibilities of retrofitting for resilience
Innovations in design for resilience
Session speakers:
Professor Geoff Hanmer (Moderator)
Managing Director and Architect, ARINA
Professor Hilary Bambrick
Director of the National Centre for Epidemiology
James Davidson
Founder and Principal, JDA Co
Dr. Chris Jensen
Lecturer in Construction and Environmental Design, University of Melbourne
Ramona Meyricke
Director, Taylor Fry
Dr. Leonardo Moraes
Research Fellow in Tourism, Resilience, Urban Planning, University of Melbourne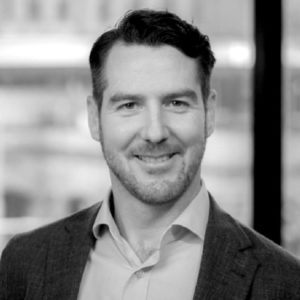 Matthew Press
Director of Compliance and Dispute Resolution Unit, NSW Building Commission
Event Information
The 16th annual Sustainability Summit will be held on Thursday November 10 as a hybrid event. Join in person at the Shangri La Sydney, or online wherever you have an internet connection. Get your ticket now and be in with the chance of winning from our sustainable prize pool.
The Sustainability Summit and Awards are proudly presented by Best of the Best and Carbon Neutral Partner Autex Acoustics, and category partners Big Ass Fans, BlueScope, Bondor, Electrolux, ForestOne, GH Commercial, Holcim, Kaolin, Network Architectural, Next Timber by Timberlink, Sika, Siniat, Stormtech, Verosol and Wood Solutions.