What goes around comes around, so the old idiom wants us to know. And as it turns out, there's more wisdom in those words than perhaps we could ever have imagined. After all, we've spent the better part of the last century pillaging the earth and its precious resources for all that they're worth—primarily to suit our consumption-driven modern lifestyles. Unwilling or unwanting to understand the eventual repercussions, we let the chips fall where they may, only to have it all come back around to bite us… as we now know all too well. It took us a good while, but we've having learned from those mistakes, and are now putting changes in place. This is where the circular economy comes in.
With a focus on eliminating waste and the reducing the brazen drain of natural resources, the circular economy represents our chance to initiate the undoing of our man-made mess by closing the loop on the product lifecycle.
Launched in 2021, The Circle Awards is an annual programme that brings together the diverse businesses, organisations, projects and people adopting circular practices to create a world where nothing goes to waste. Drawn from the pool of winning concepts recognised in this inaugural year of The Circle Awards program, the following 1o projects exemplify the products and services, that have been seeded in Australia and/or New Zealand and are leading the way to seeing the circular economy dream come true.
Pavilions Residences, Mirvac x UNSW SMaRT Centre
Using 'green ceramics', manufactured from waste glass and textiles that would otherwise end up in landfill, for the floor and wall tiles, kitchen-island fronts, light-fittings, furniture and artworks, Pavilions Residences is a blueprint for how future developments can join the circular economy in ways that are desirable, feasible and scalable.
Mirvac is now investigating opportunities to create additional micro-factories to locally manufacture green ceramics from waste materials on site at future projects.
Good360
Good360 is Australia's largest online marketplace for businesses to donate surplus non-food goods with those in need via a network of 3000+ charities and schools. In the 6 years they've been operating, they have matched nearly 20 million items valued at over $162m and diverted 2,810 tonnes of waste, which is the equivalent of 2000 cars. They are currently matching 13 items every minute and have a goal to match 1 item every second within 5 years.
Fungi Solutions
Fungi Solutions are Australia's first Mycocycling centre – harnessing the adaptive capabilities of fungi to produce circular and clean materials. Their goal is to alleviate excess waste from Australia's current landfill and recycling facilities, working towards situating Australia as a leader in waste management.
Their current product line includes product boxes, wine coolers, acoustic panels, and mycopaper, and they're partnering with Fringe Festival to implement sustainable exhibition displays, with the hope of transforming the creative industries in Australia into a waste-free environment.
Bettercup
Bettercup is an entirely self-funded, female-founded and led, Melbourne-based social enterprise that creates reusable cups, and supplies reuse systems and services to major events and venues in Australia and New Zealand. So far they have eliminated more than 2.5 million tonnes of single-use cup waste from event waste streams.
Woolpack, Planet Protector Packaging
Woolpack is an insulated packaging technology for transporting temperature sensitive foods and pharmaceuticals. Wool is the best natural insulator on the planet and Woolpack uses sheep's waste wool unsuitable for the textile industry which is ordinarily diverted to landfill.
Until now, there has been no alternative to Expanded Polystyrene (EPS) that has delivered equivalent thermal performance while being price competitive. What's more, it's delivered flat packed and occupies 20% of the space of the equivalent volume of polystyrene boxes, which translates to less pallet movements, reduced transport costs, lower labour costs, and a lower carbon footprint.
RePlated
RePlated makes reusable takeaway food containers designed for heavy-duty use and made in Sydney from an innovative combination of recycled PET & glass. Each container is expected to last at least a few years and at end of life they are remanufactured into 3D printed cutlery. RePlated also recently obtained BCorp certification and proudly donates 2% of revenue to Bush Heritage.
Great Wrap
Great Wrap is a home-compostable stretch wrap, made from potato waste at a solar powered factory on the Mornington Peninsula, Victoria.
Currently its cling wrap is made only for home use, however the company is said to be launching a commercial sized wrap, as well as pallet wrap in the coming months. By July 2021 Great Wrap will be Australia's largest manufacturer of cling wrap and all of its products will be home compostable. By the end of 2021 it will be marine biodegradable too, by utilising waste from winemaking.
ettitude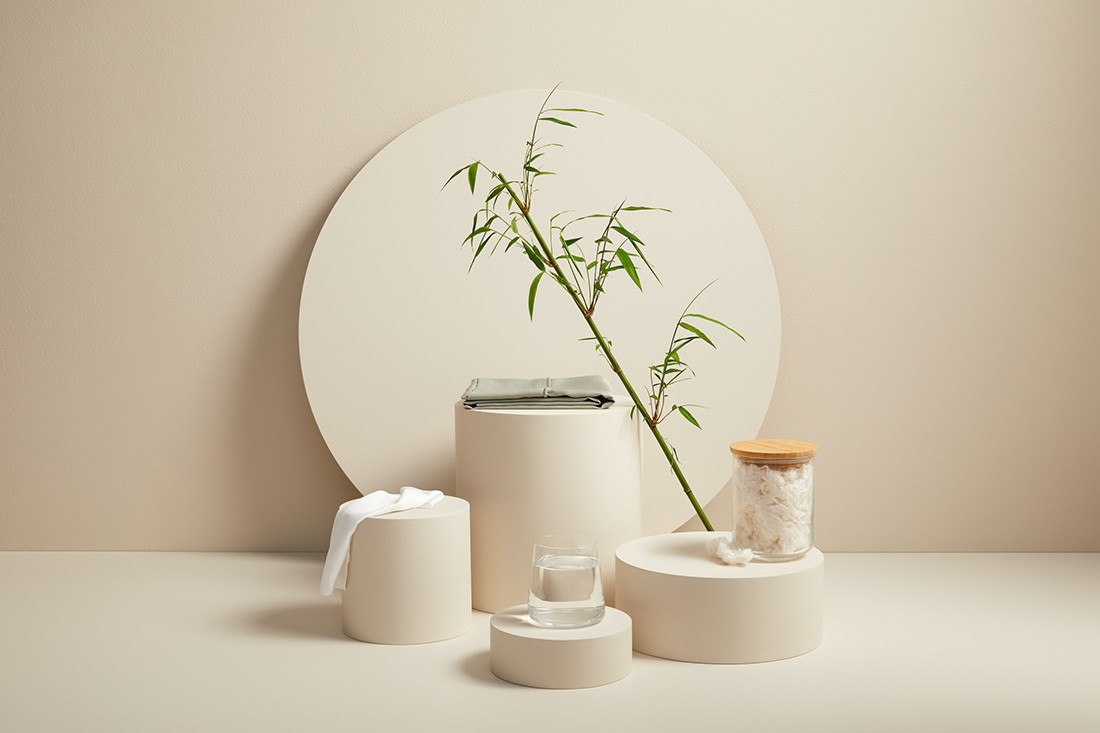 Founded in Melbourne in 2014, ettitude offers sustainably-made bedding, sleepwear, bathware and accessories made from the world's first CleanBamboo™ fabric.
While many companies offer bamboo bedding using toxic rayon or viscose technology, ettitude spent years refining and testing its signature textile to create an evolved and improved, new-generation bamboo fabric that is 100% biodegradable and produced in a closed-loop system. In a Life Cycle Assessment (LCA) comparing CleanBamboo to cotton, ettitude's CleanBamboo sheet set uses 500x less water and creates 52% less carbon emissions.
The Very Good Bra
The Very Good Bra was created to be the world's first zero-waste and circular economy bra on the planet, made in response to the increasing environmental damage resulting from the rise in fast fashion over the last 20 years. The business also operates a pre-sale only model, which minimises over-production and waste.
Launched via a Kickstarter campaign in May 2018, it went on to achieve 350% of its target goal. The business has grown 80% p.a in each of the 3 years since and last year won Best in Class for Fashion Impact at the Good Design Awards.
Voronoi Runners, Rik Olthuis
Made using only 100% biodegradable materials and constructed without the use of any adhesives Voronoi Runners propose a solution to the large amounts of waste impacting the environment from the footwear industry. The sneakers replace modern synthetic material with environmentally friendly alternatives and construction for a closed lifecycle, leaving no trace when the product's usage stage ends. All materials are fully compostable and break down within one year.