Incongruously for a nation of its size with a sophisticated, mature design sector, Australia has never had its own design fair.
"Australian designers, the industry and collector community have always had to look to events offshore to present, sell and purchase unique and limited-edition design works imbued with values and features that reflect diverse approaches to design production," explains Simone LeAmon, NGV's Hugh Williamson Curator of Contemporary Design and Architecture.
However, according to LeAmon, this state of affairs is about to change. Presented as part of Melbourne Design Week, the inaugural Melbourne Design Fair is ready to fill a key gap that has existed in the Australian design market for decades.
An initiative of the National Gallery of Victoria in collaboration with the Melbourne Art Foundation, the fair breaks new ground in the presentation, promotion and sale of collectible contemporary design in Australia and will offer audiences a unique cultural experience with all the design works presented available for purchase.
"The fair offers an unrivalled moment to purchase, explore and contemplate the creativity of Australian designers whose functional objects delight, challenge and inspire us to think differently about the rituals of everyday life and the ideas, and the materials and making they employ," says LeAmon.
"A unique cultural experience for art collectors, enthusiasts, consultants, interior designers, and specialists across the creative industries – the intention of the fair is to stimulate long-term interest in the purchase of contemporary collectible design in Melbourne and Australia and deliver important economic opportunities for the design sector."
The work on display will be divided into two platforms. The first of these, Present, is an opportunity for galleries, design organisations, agencies and studios – including Gallery Sally Dan-Cuthbert (Sydney), Sophie Gannon Gallery (Melbourne), JamFactory (Adelaide), Design Tasmania (Tasmania), and more – to mount dedicated displays by the design creatives they represent.
While the Select platform, which is curated by LeAmon, brings together the work of more than 35 Australian design creatives – both established and establishing. These include Dale Hardiman, Ashley Eriksmoen, Emery and Poole, Carvolth, Cassie Leatham, Anna Varendorff, Damien Wright, and more.
Maree Di Pasquale, chief executive officer of Melbourne Art Foundation, expressed her organisation's delight to be involved in in what she called a "national first".
"Melbourne Design Fair marks a significant moment for design in Australia, both for the design community but also for Australia's wider creative identity. Established in response to the increasing demand from collectors to have access to highly collectable contemporary design on Australian shores, the Fair will be a true celebration of design culture and commerce in this country," she says.
"Having a design fair has made sense for a long time, and Melbourne is the perfect setting as the design capital of Australia. We are ideally positioned as an industry to deliver what will be a regional first. The Melbourne Art Foundation is thrilled to be part of the inaugural event, a true coming of age for collectible contemporary design."
Melbourne Design Fair runs 16 – 20 March at Warehouse 16, 28 Duke St, Abbotsford.
Melbourne Design Week
designweek.melbourne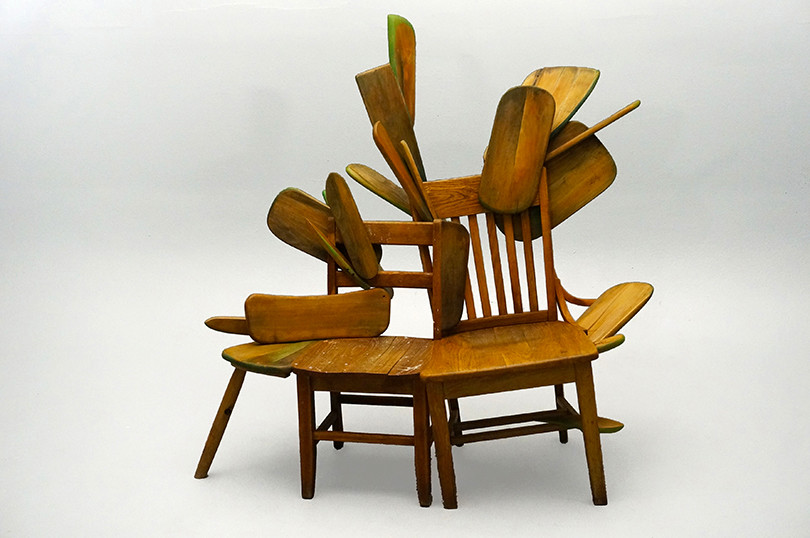 We think you might like this story about the Shareholder Fantasy project by Dale Hardiman and Mark Dineen.