A call out of the blue started what is set to become one of the largest hand crafted public artworks in Australia. Indeed, when Lendlease engaged curator Nina Miall to create a shortlist of artists for the significant public space at Barangaroo South, they trusted her to think outside the box. And think outside the box she did with a call to Lynnette Griffiths in Cairns and the request that the Ghost Net Collective (GNC) make a submission for Exchange Square.
With several significant exhibitions to their name, the GNC is a cross cultural group of artists who have been working with ghost nets. These are the discarded fishing nets that continue to kill fish, turtles, sharks, and marine mammals as they float abandoned just below the water's surface. Often kilometres long, the nets are gathered by volunteers, the Australian Navy and groups such as Tangaroa Blue, whose primary objective is to clear our oceans of garbage.
Gathering the artists together by phone and in person, the collective started workshopping ways to use their medium best. Ideas were starting to take shape, but as Griffiths and Marion Gaemers entered the site everything changed:
"From that first instant, the thoughts we had, which revolved around Sydney Harbour and the sails, dissolved completely. We wanted to engage people as they went through that space, to bring people together," says Griffiths.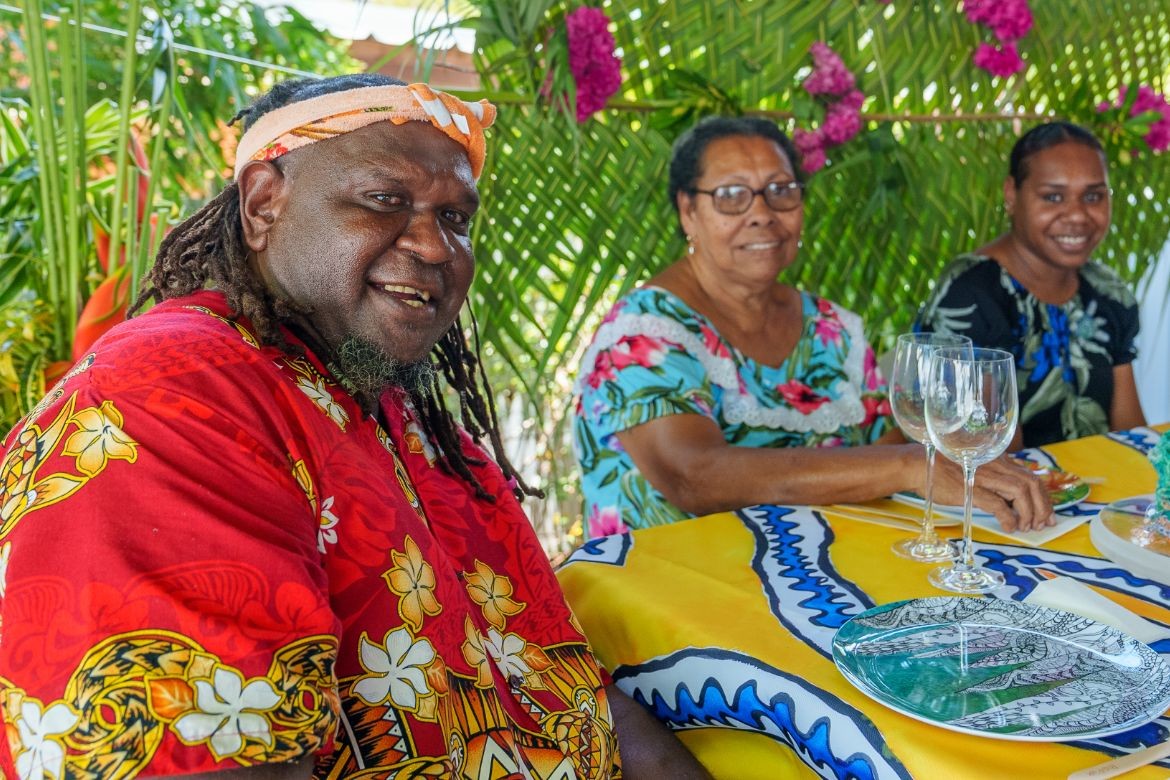 As such, they travelled back to Cairns and with the Erub artists shifted their focus to the Australian coast. Wanting a symbol that reflected both the culture of Barangaroo and their own culture they chose the eagle ray (Myliobatidae) both as a means to engage communities across the country, Indigenous and non-Indigenous, and as a way to tell stories relevant to the whole of the Australian coastline.
"There are ray carvings around Sydney Harbour and up the Hawkesbury river, and they're a totem in the Torres Strait as well. They have great cultural significance from the past right to the present, for Indigenous and non-Indigenous people too," says Griffiths who, on learning they had won the commission, was both stunned and terrified at the prospect of undertaking the huge task ahead.
Related: bangawarra: voices leading change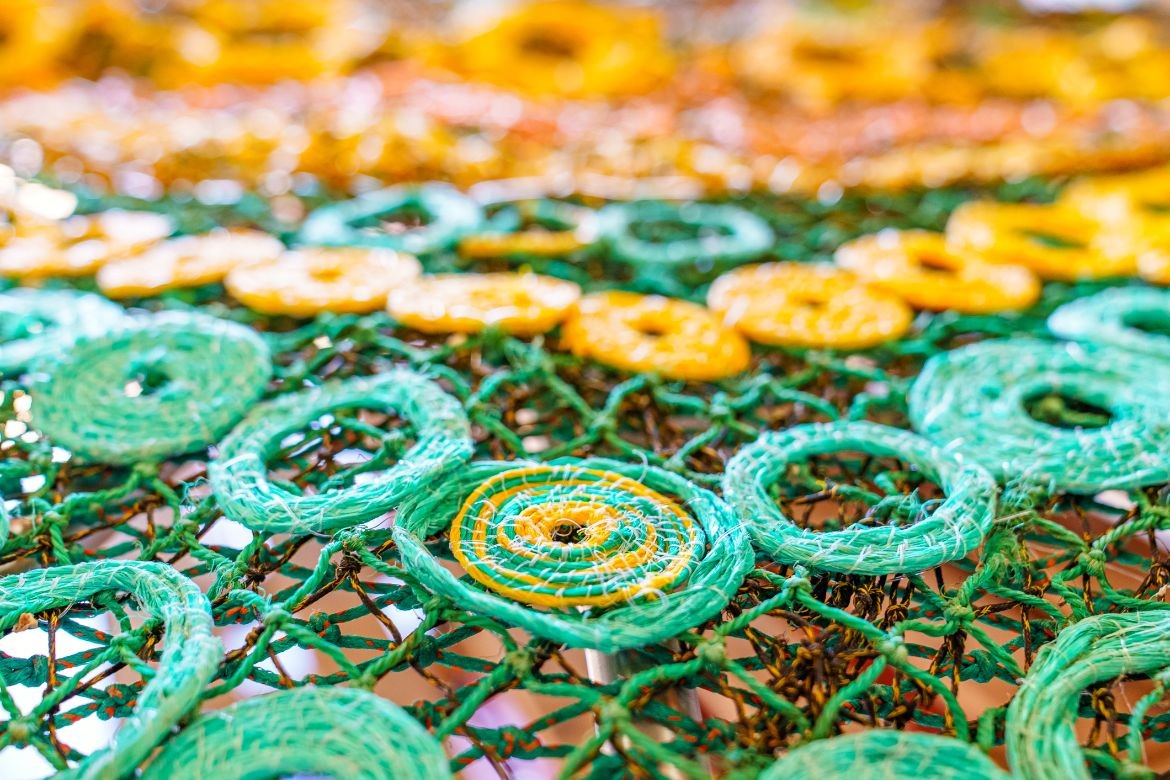 Named Mermer Waiskeder (Stories of the Moving Tide), the fever of rays (nice collective noun) is arranged to flow across the ceiling and travel through the space with visitors. The eleven pieces are crafted from the ghost nets and each one of the 2.8 metre sculptures is hand-stitched as layers over an aluminium frame. Embedded in the frame are LED lights, which can be programmed to glow through a range of options. Simultaneously a subtle rippling-water-across-sand effect will be projected onto the ceiling beyond the rays, while a composed score is played.
"Situated at the harbour's historical tide line, the artwork engages with Barangaroo's earliest history as a fishing place for the Gadigal people. It developed out of respect for the deep and continuing connection of First Nations people to the site, as well as the rich tradition of civic spaces as places of shared knowledge and community engagement," says Nina Miall, project curator and newly appointed curator of international art, GOMA.
Included in the $40 million Barangaroo Public Art and Cultural Contribution, Mermer Waiskeder will be installed at Barangaroo South in early 2023. "This commission will further transform the landscape of Barangaroo with a work that embraces culture, responds to place and engages the audience. I look forward to seeing the work by the Ghost Net Collective installed at Barangaroo South to inject a sense of wonder, imagination and delight through the precinct" says Professor Cav. Simon Mordant AO, Chair, Lendlease Art Advisory Panel
Delivered under the joint NSW Government and Lendlease Public Art and Cultural Plan for Barangaroo. Lendlease has previously delivered shell wall 2015 by Esme Timbery with Jonathan Jones in 2015, and Shadows by Sabine Hornig in 2019. The Plan provides a strategic framework for Infrastructure NSW, Lendlease and Barangaroo's future development partners to guide the commissioning and management of public art across the precinct.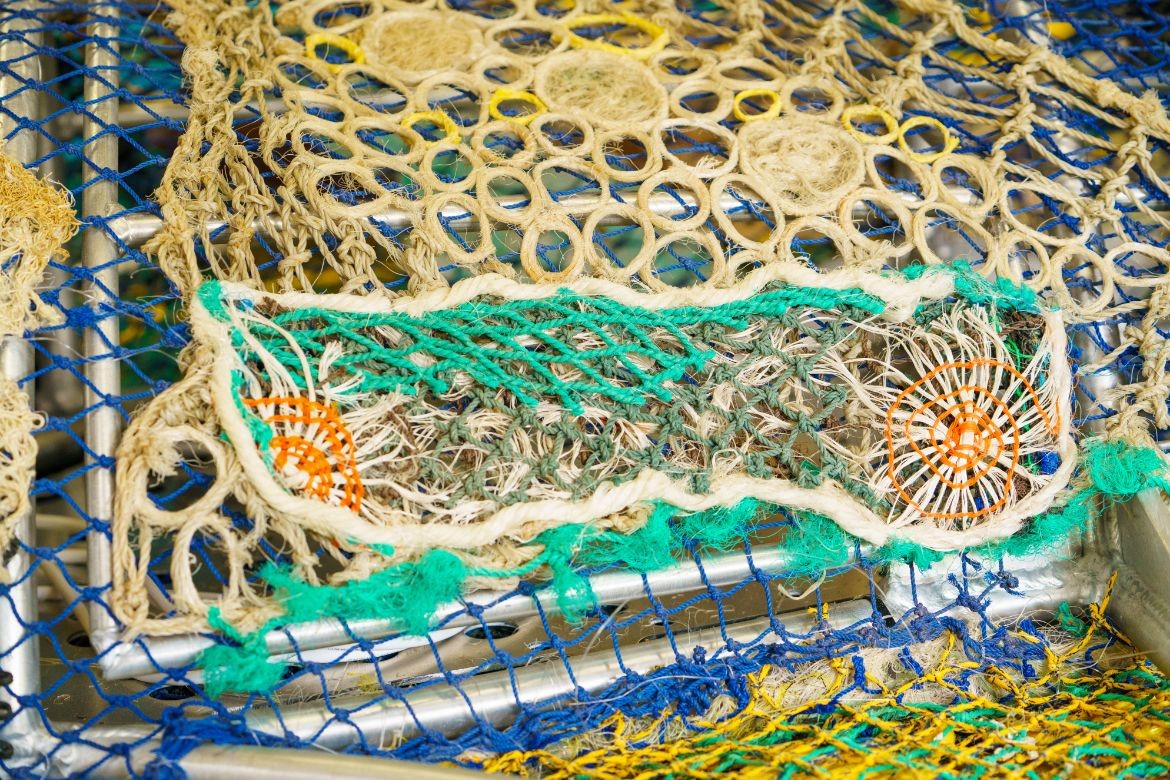 "This continued investment into public art and culture across Barangaroo South will see the precinct become home to one of Australia's largest public art collections. As part of creating the best places, we're delivering world-class public artworks, providing artists the opportunity to draw inspiration from their own cultures and experiences to respond to place and Country in a way that will be admired by the public for generations to come," says Tom Mackellar, managing director of development at Lendlease.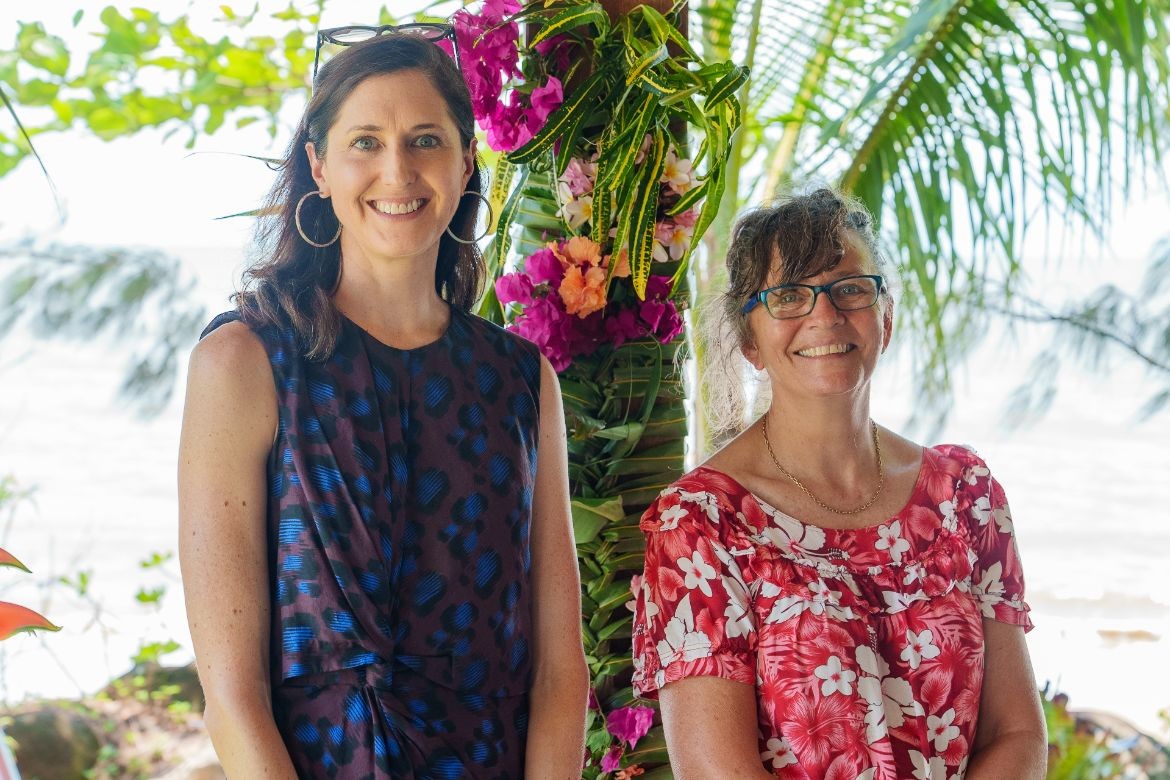 Directed by artist Lynnette Griffiths, the core GNC artists are: Emma Gela, Marion Gaemers, Florence Gutchen, Lavinia Ketchell, Nancy Naawi, Racy Oui-Pitt and Jimmy John Thaiday. There are also more than a hundred volunteers around Australia and from as far away as Canada who have stitched the small rays and elements that form the outer layer of each ray.
Mermer Waiskeder will be installed in Barangaroo in late January 2023.
Ghost Net Collective
www.ghostnetcollective.com.au
Erub Arts
www.erubarts.com.au
Photography
Keiran James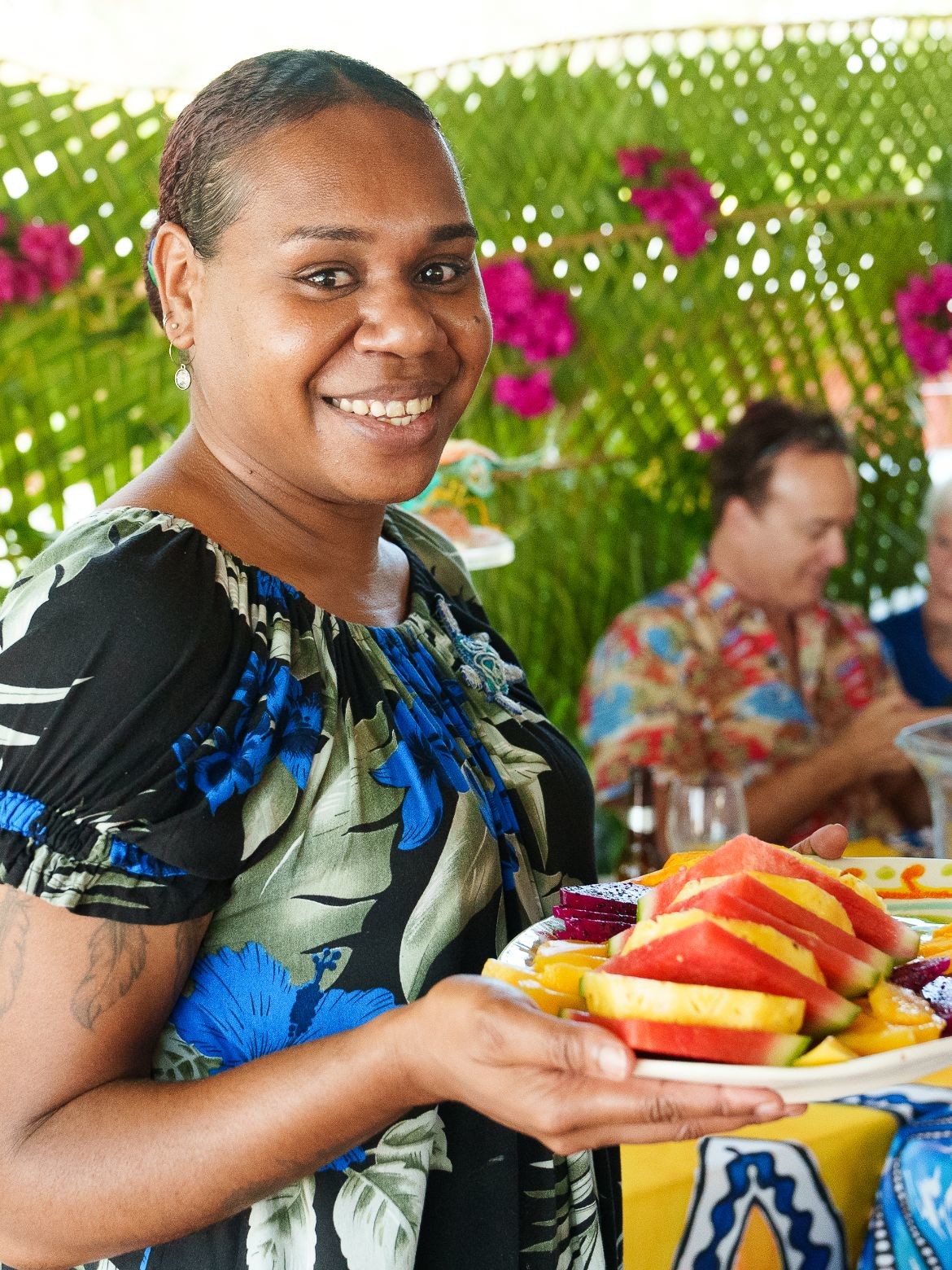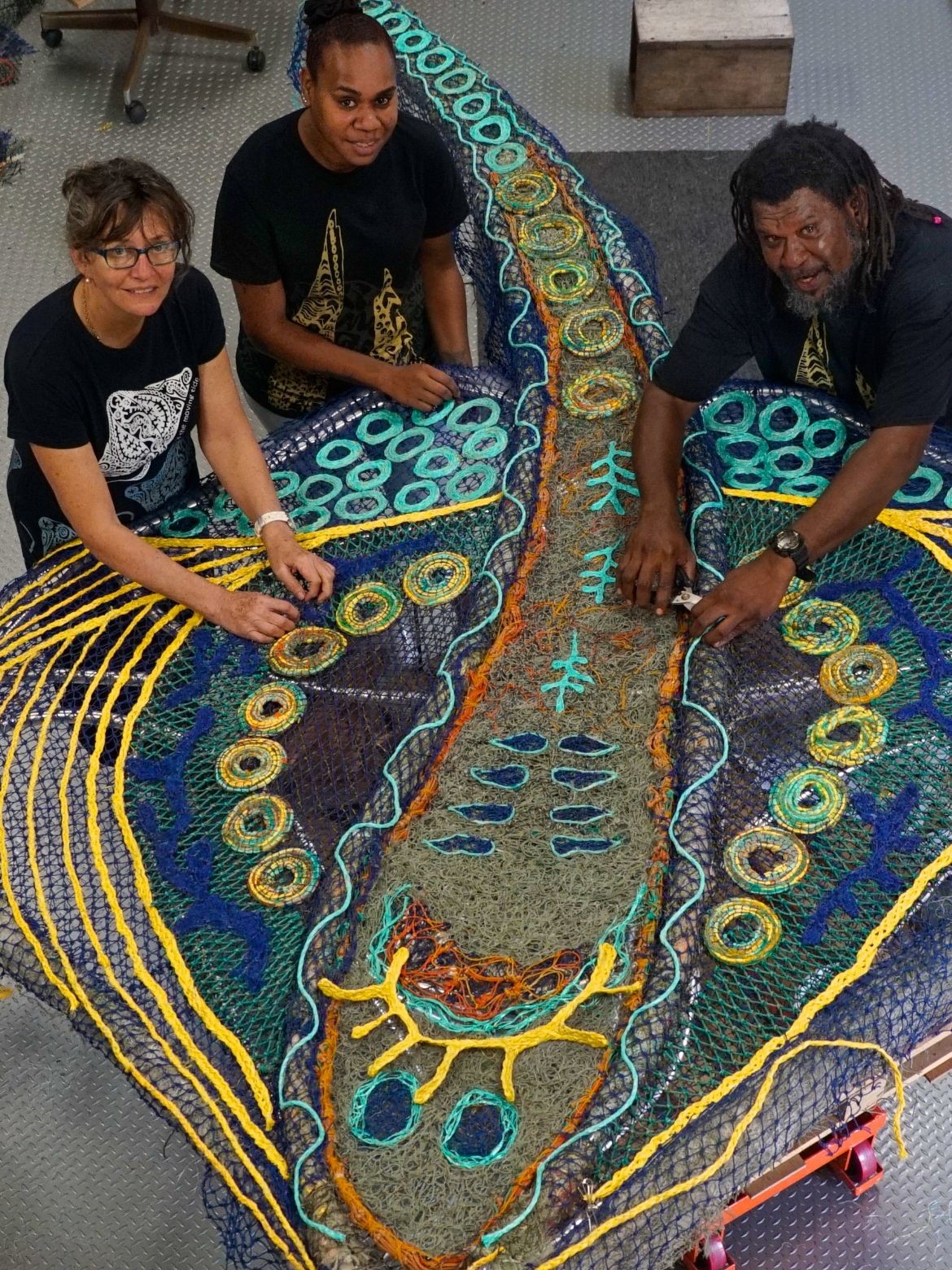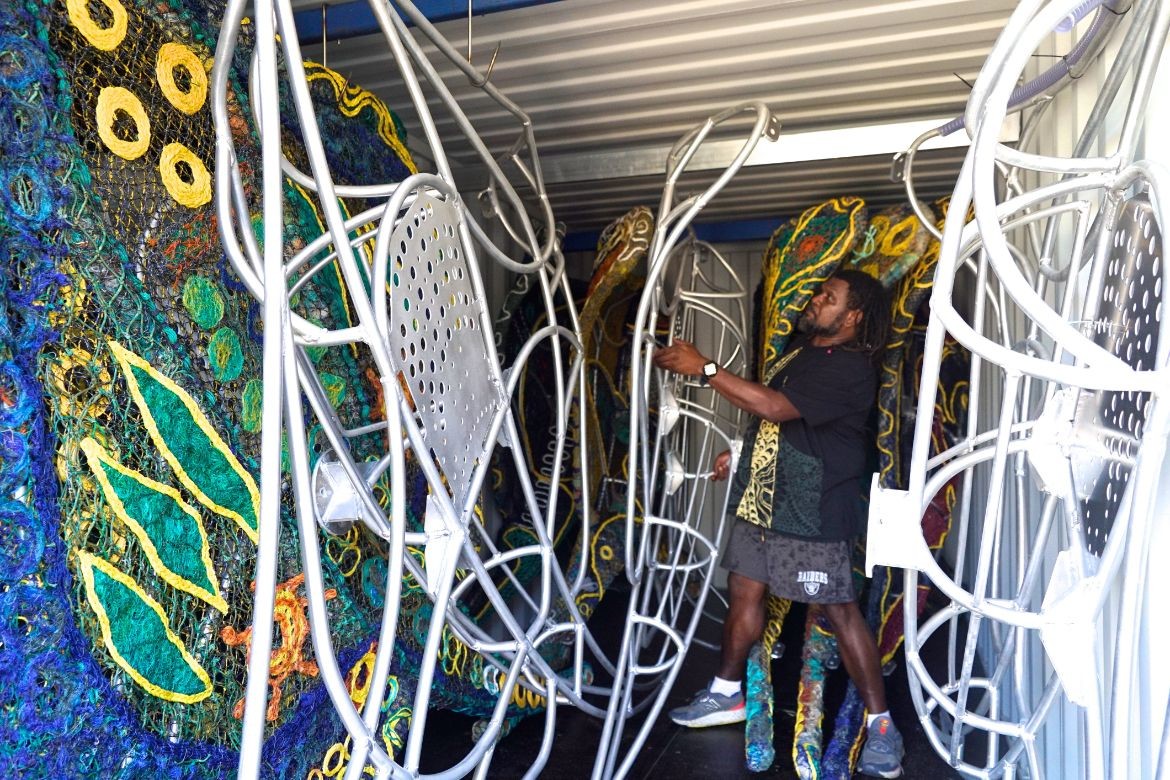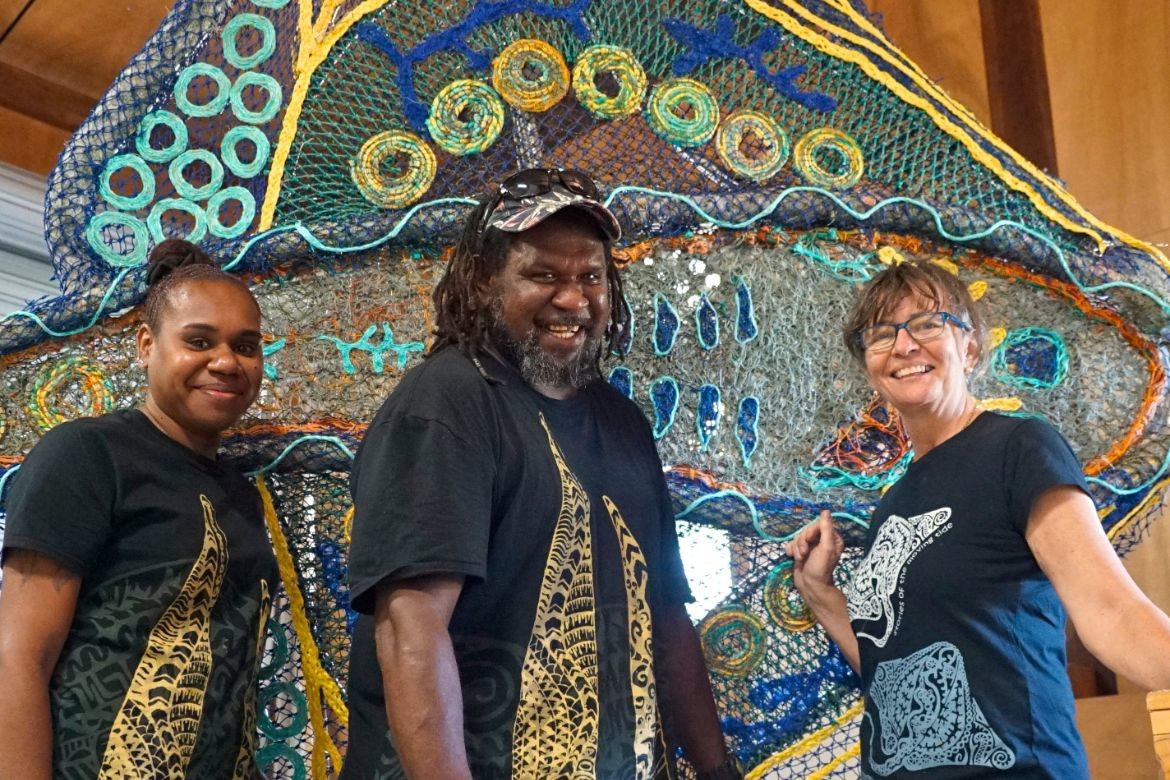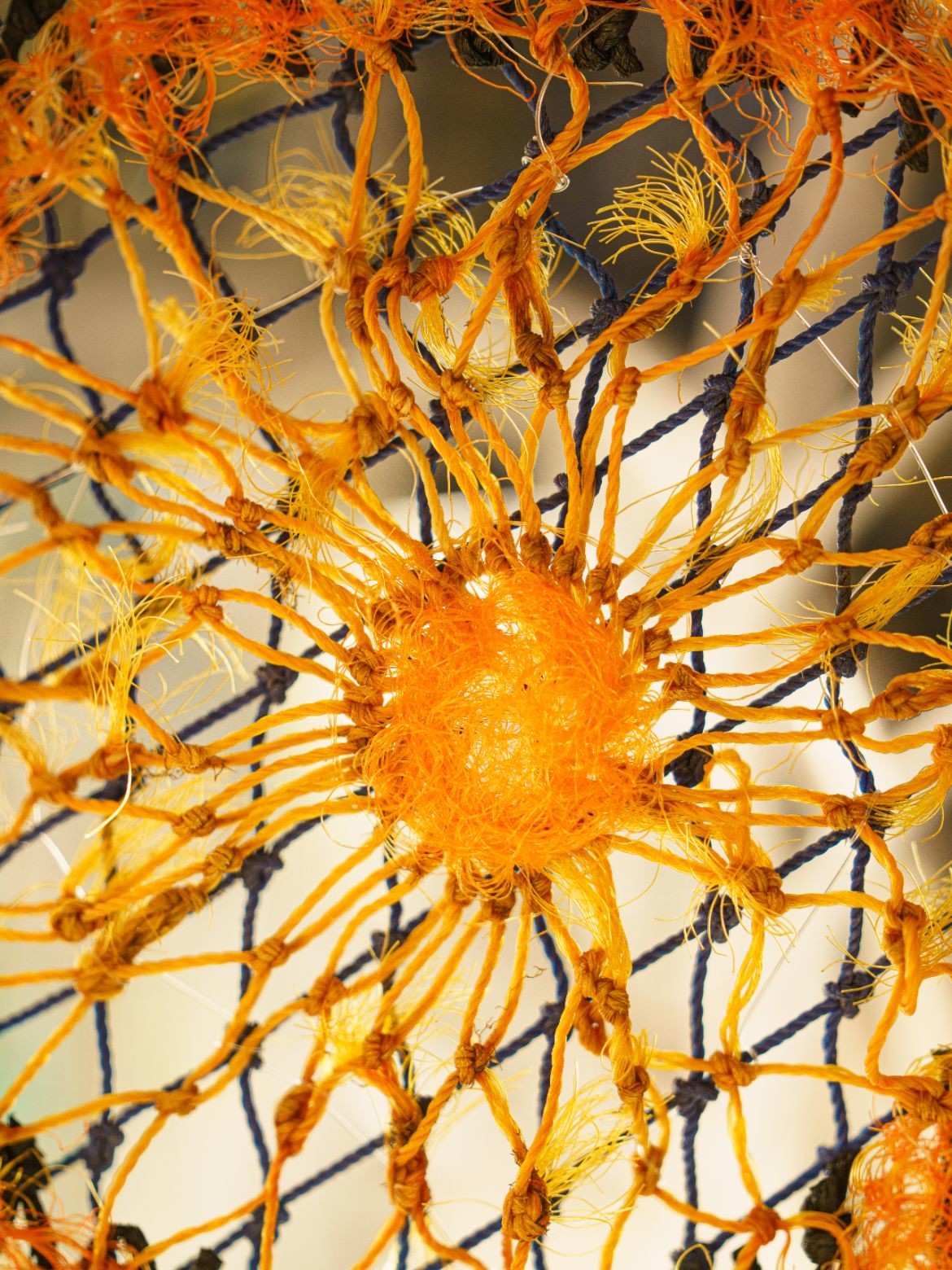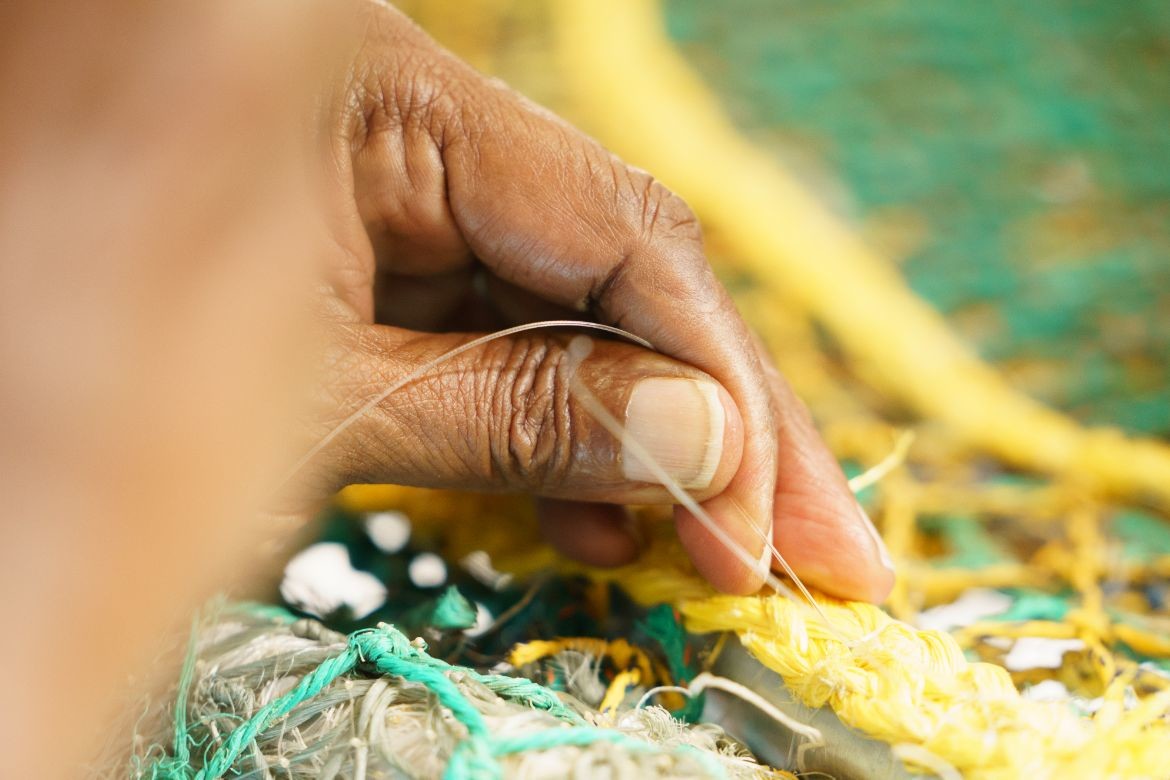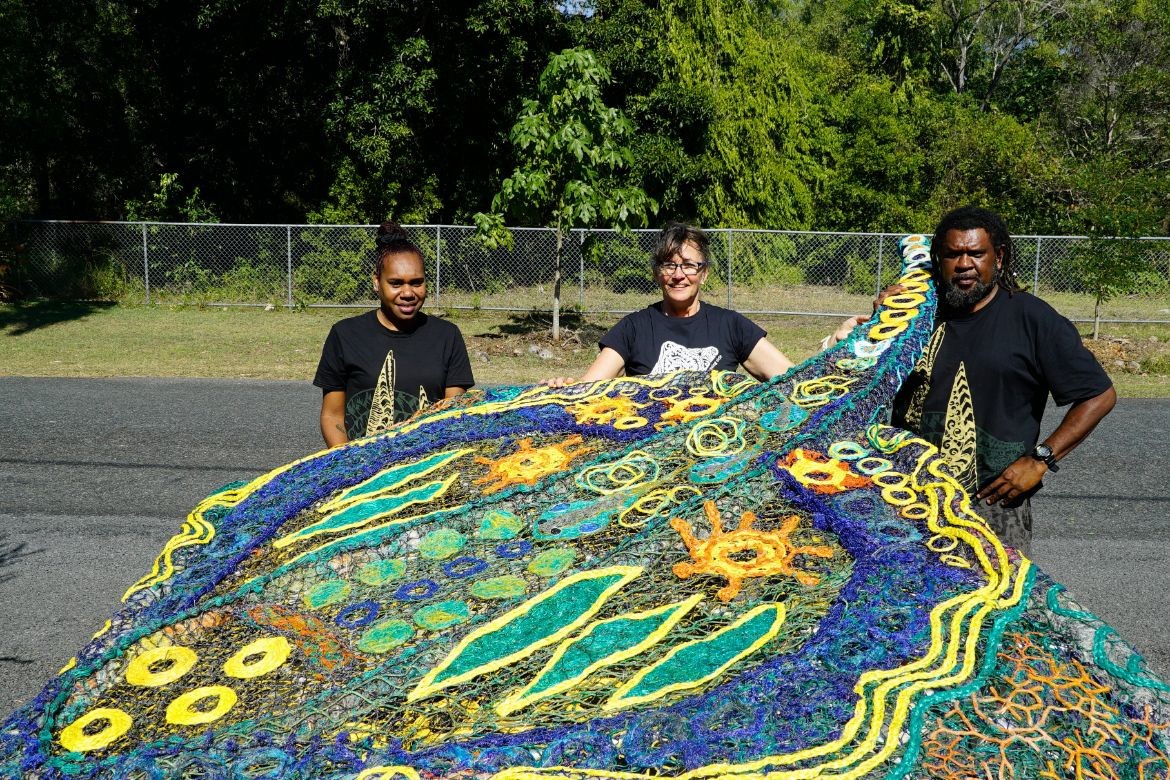 We think you might also like this article on Jeff Greenway and Indigenous perspectives on design.