Session Synopsis
The ramifications of the 2017 Grenfell Tower Tragedy, a fire in London in which killed 72 people, are still being felt around the globe.
The blaze was found to have been exacerbated by the presence of aluminium cladding with a combustible polyethylene core. Until very recently, products of this type found their way to many corners of the world, including Australia. Now that their associated dangers are well understood, governments and regulators are left with the job of rectifying the problem and removing offending materials.
However, this is no easy task. Though figures are difficult to come by and each state has its own ways of measuring the scale of the problem, some estimate that there are thousands of buildings with non-compliant cladding in each of Australia's larger cities.
So, what are the best ways to proceed with this rectification work? Are there any associated problems that make it even more difficult and, importantly, how can specifiers be sure they follow best practice when undertaking this work and choosing new cladding products?
View the video now by filling the form below.
CPD Documents:
Presentation: CLICK HERE
Access the CPD Questionnaire: CLICK HERE
Download the CPD Answer Sheet: CLICK HERE
*Please remember you are required to attend the full hour of the presentation in order to receive your formal CPD Certificate.
*You don't need to submit your Questionnaire to the AIA or to CPD-Live organisers, please keep on file for your records.
*By registering to watch this you agree to share your information with Indesign Media and it's third-party partners.
Key Learning Outcomes
At the end of this presentation, you should be able to:
Outline the scale of the problem of combustible cladding in Australia.
Identify the regulations associated with external facades and distinguish between combustible cladding products and safe, compliant ones.
Outline the rectification programs being carried out in various states and how they are progressing.
Identify the difficulties and problems associated with these cladding rectification programs.
Outline best practice procedures when undertaking rectification and recladding projects.
AACA Competency Standards
Design: Project Briefing 1.4
Design: Conceptual Design 3.4, 3.7
Design: Schematic Design 4.2, 4.4, 4.6
Documentation: Detailed Design 5.3, 5.5
Documentation: Documentation 6.5
Presenters
Craig Penton, General Manager – Aluminium Facade Systems, Alspec
Craig Penton is the General Manager of Aluminium Facade Systems, a division of Alspec. He has worked in the construction industry for 15 years, 6 of which in facades. His experience has brought great success in the facade industry with their Premium ProClad Suite of products on a range of major commercial and multi-residential projects.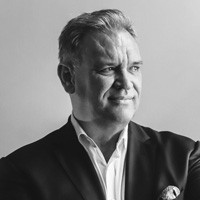 Michael Teys, Strata Consultant and Researcher, City Futures UNSW
Michael Teys is a strata industry consultant with more than 30 years' experience in strata law and management. He is a strata research academic with City Futures Research Centre at the University of NSW where he holds an Australian Research Council grant to study the impact of large-scale strata on our cities.
Fill in the form below to access the video:
"Please scroll to the top to view the video."
Please note by accessing advertiser content your details may be passed onto the advertiser for fulfilment of 'the offer'. The subscriber also permits the advertiser to follow up the fulfilment of the offer by email, phone or letter.