Set in the heart of Melbourne's CBD, MaxCap Group is an expert in commercial real estate investing. The company's client base is diverse as they represent a mix of high net investors and property developers alongside institutions and smaller scale projects. Because of this range of clients to service the MaxCap team wanted to create a workspace that would be dynamic while offering a high level of sophistication without being ostentatious.
Taking the brief and finding a conceptual jumping off point, young Melbourne-based design practice Studio Tate developed the design around the idea of a bridge. That creative narrative began to form around not just the need to accommodate staff and clients but also peeked through in other ways – such as the material palette and visual expand and contract techniques.
The key spaces designed by Studio Tate include the entrance, the main open plan working area and smaller ancillary spaces such as meeting rooms. Having multi-purpose spaces alongside both large and intimate work areas was also an important consideration.
Adding texture and warmth to the entry space, timber battens have been used, which also add to the overall materiality while drawing on the bridge reference.
A white perforated metal ceiling, which opens up to the city views follows the entrance and contrasts against the enveloping timber battens. The switch in material palette also helps to exaggerate the transition.
Although not overt, the bridge concept is referenced in other ways too. The material and furniture selection is a nod to the notion of exposing the details and letting the structure shine through – namely perforated metal and terrazzo. From the furniture side, Arflex was chosen because of the way the items expose the structure and form.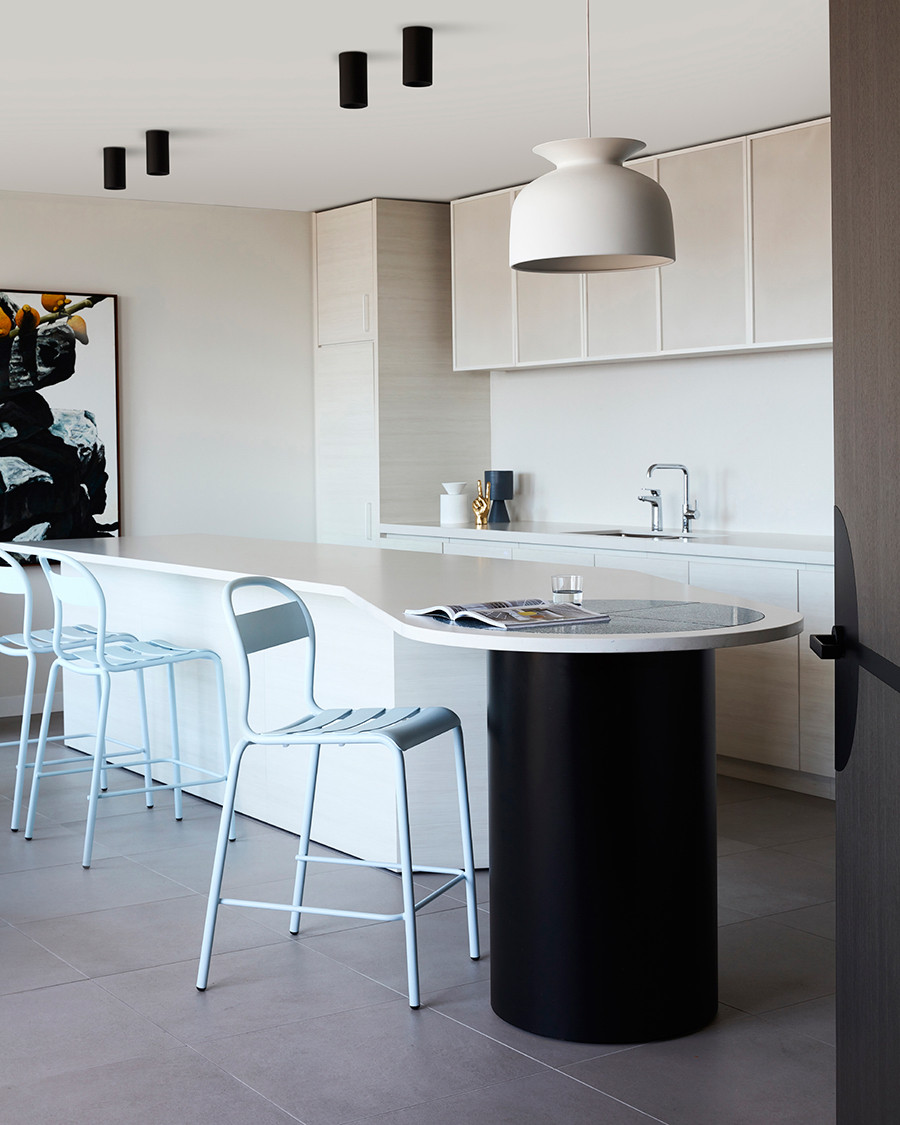 In today's modern workplace it's more important than ever to consider not just the visitors to the space but also those that inhabit it every day. Studio Tate has provided an office environment that allows for collaboration and productivity through a mix of scales. All executed with a meticulous material palette.
Photography by Sean Fennessy.
Look back through the Studio Tate archives here. And get the best design new, join our mailing list.