Situated along the picturesque coast of Eastern Spain, Valencia is a vibrant city known for its sunny weather, stunning sandy beaches, and lively festivals. The city is one of the world's most popular tourist destinations for its relaxed, outdoorsy atmosphere – an idyllic environment which inspired Victor Carrasco in his creation of Viccarbe.
Harnessing the fundamental warmth of Valencia – a city which enjoys over 300 days of sunlight annually – Viccarbe's design philosophy encapsulates the essence of the city through fluid, flexible designs which prioritise comfort above all else. Viccarbe collections explore the design potential of both commercial and domestic spaces, revolving around ideas of simplicity, contentment, and a welcoming approach.
Today, Viccarbe furniture graces diverse and prestigious locations worldwide, including the Centre Pompidou in Paris, the Takasaki City Theatre in Japan, the ME Hotel in Barcelona, the Dior headquarters in Shanghai, and the Regus and Spaces coworking offices in Malaysia and Hong Kong.
Flexibility is a key focus for Viccarbe pieces, many of which have received awards for their versatility. Viccarbe's patented systems and flexible configurations pioneer the future of collaborative design, combining simplicity in form with the beauty of natural materials to provide bespoke pieces ideal for meeting rooms and boardrooms. Viccarbe pieces are designed by internationally renowned architects and designers and each one reflects their vibrant individuality.
Designers to watch
John Pawson is among Viccarbe's most trusted designers, with his first collection with Viccarbe, 'Trestle,' debuting 6 years ago. Trestle comprises a bench and table designed under a sleek modular system which speaks to Pawson's love of minimalism.Offering infinite possibilities, the Trestle table is visually light and built to foster collaboration in meeting rooms, restaurants, work spaces, and homes.
This collection helped to incorporate Pawson's characteristic elegance into the wider design schema of Viccarbe, strengthened by the release of Pawson's Foro table – another minimalist solid oak table designed for collaborative spaces which combines richness, texture, and functionality with Viccarbe's patented concealed cable management system and integrated power options for commercial interiors.
Other designers who are making waves on the vibrant Viccarbe line-up include Spanish architect Patricia Urquiola, who designed the Burin table – a durable, scratch-resistant table with a solid oak veneer stained in mate, wenge, cognac or ash – and Spanish artist Jamie Hayon, who designed the instant classic Aleta Chair.
Exploring the international
Among Viccarbe's award-winning designs stands the iconic – and indescribably charming – Season Chair by Piero Lissoni, which received international commendation with its recipience of a Red Dot Design Award in 2016. Milan Design Week saw the reveal of the innovative Fuste table by Victor Carrasco, which has optional leg positions and heights to suit multiple configurations, and the delightfully eloquent Trivio table by Jasper Morrison.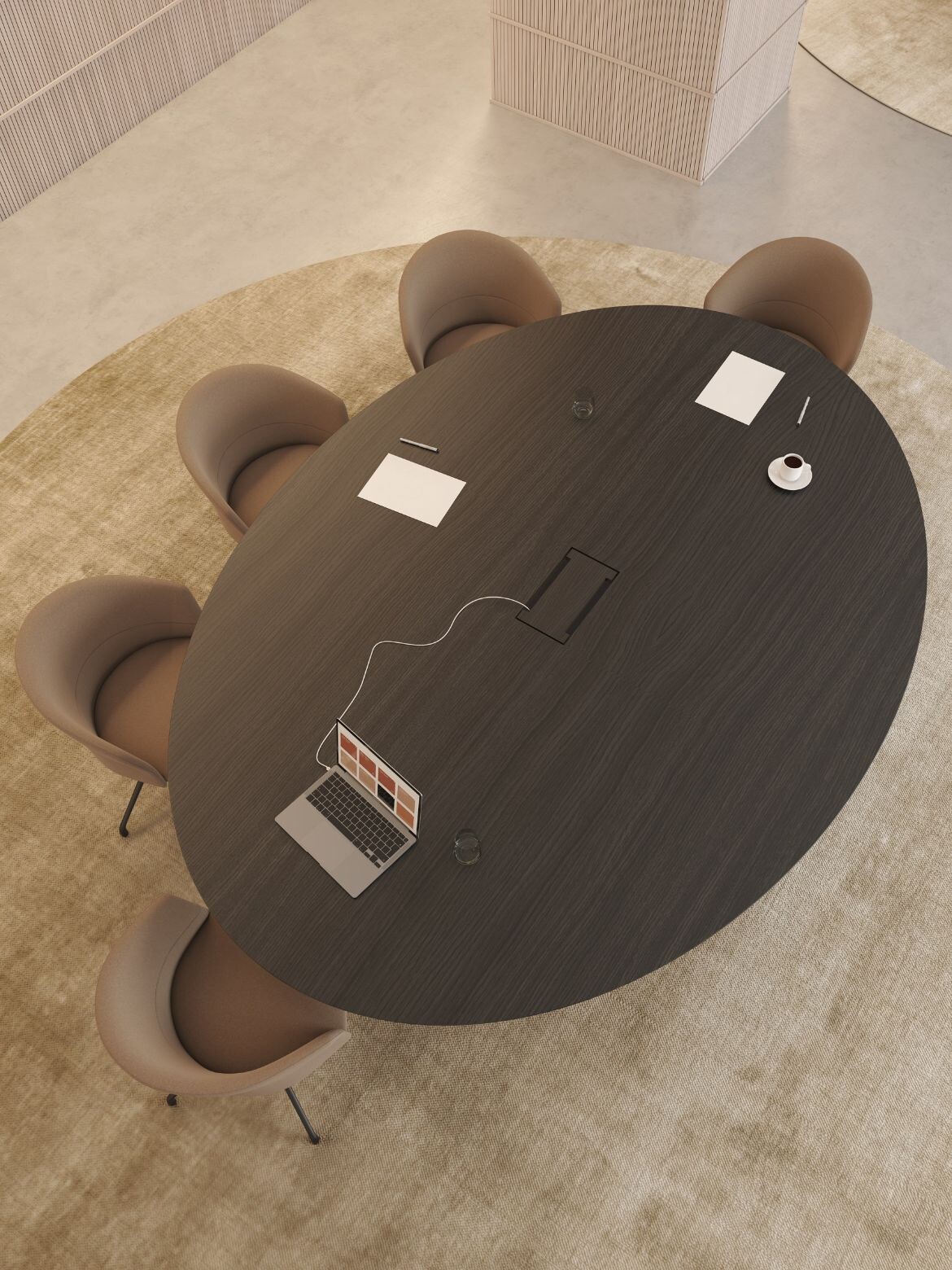 For more information on these stunning projects and their place at the forefront of global design, see here. Viccarbe is available in Australia via Space Furniture.
Space Furniture