A lose lay safety flooring that has it all: Polysafe QuickLay can be installed over a variety of existing floor-coverings, saving both time and money on painful subfloor-prep. This innovative flooring system can be applied for temporary and permanent use alike, with one of the easiest installation processes in modern flooring design. A safe, sustainable and low-maintenance flooring solution, Polysafe QuickLay PUR has an adhesive-free installation that can see the space ready for use on the same day.
A meticulously formulated studded emboss comprises the underside of Polysafe Quicklay, working as a barrier which allows moisture to escape from the subfloor and facilitates installation over new concrete floors of up to 97% RH (Relative Humidity). The adhesive-free installation means that the flooring can easily be uplifted for quick access to the subfloor whenever necessary.
Suitable for healthcare and education
Wherever slip resistance is a priority, Polysafe QuickLay is the answer. Reduced subfloor preparation requirements and lightning-fast installation makes Polysafe QuickLay ideal for projects in need of a quick turnaround. Typical applications include circulation areas and corridors, classrooms, hospital wards, clinics, nursing homes, washrooms, bar serveries, food preparation areas, canteens and institutions.
Polysafe Quicklay is ideal for high-traffic commercial environments, presenting enormous benefits in healthcare and education sectors. It is a recognised safety flooring with the whole collection receiving a DSDC accreditation for use in dementia care environments.
The superior cleaning benefits of Polysafe Quicklay's PUR coating ensure that the floors maintain the same performance and durability as other Polysafe collections. Polysafe Quicklay is resistant to staining and chemicals and -thanks to the PUR coating – regular maintenance is a breeze.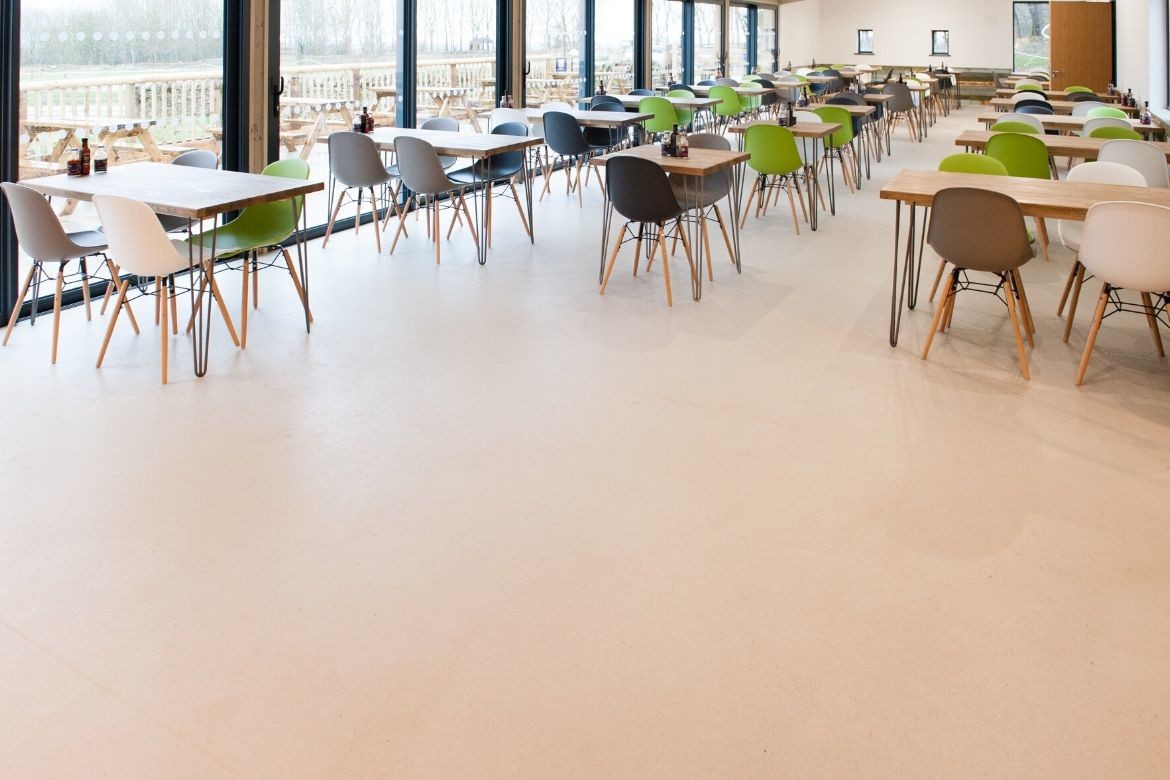 A sustainable solution
Polyflor are committed to providing environmentally conscious flooring solutions. Polysafe Quicklay is built to last decades and can be recycled at the end of its life via Recofloor, Polyflor's international recycling program for sustainable vinyl flooring. The environmentally-preferred adhesive-free installation also promotes better indoor air quality and lowers VOC emissions – creating a healthier indoor environment for all.
For more information on Polyflor's Polysafe Quicklay range and its numerous applications, visit their website here.
Polyflor