When luxury meets comfort in a lounge, then you know that this is the ultimate furniture piece for your home or office. However, add to this the elegant aesthetic from exemplar designer Ross Gardam, and the new Hearth Collection has it all.
As a lounging system, Hearth is in a class of its own. With the advantage of myriad configurations that offer flexible living at its best, Simply put, Hearth is the new 'must have' furniture design from Ross Gardam studio.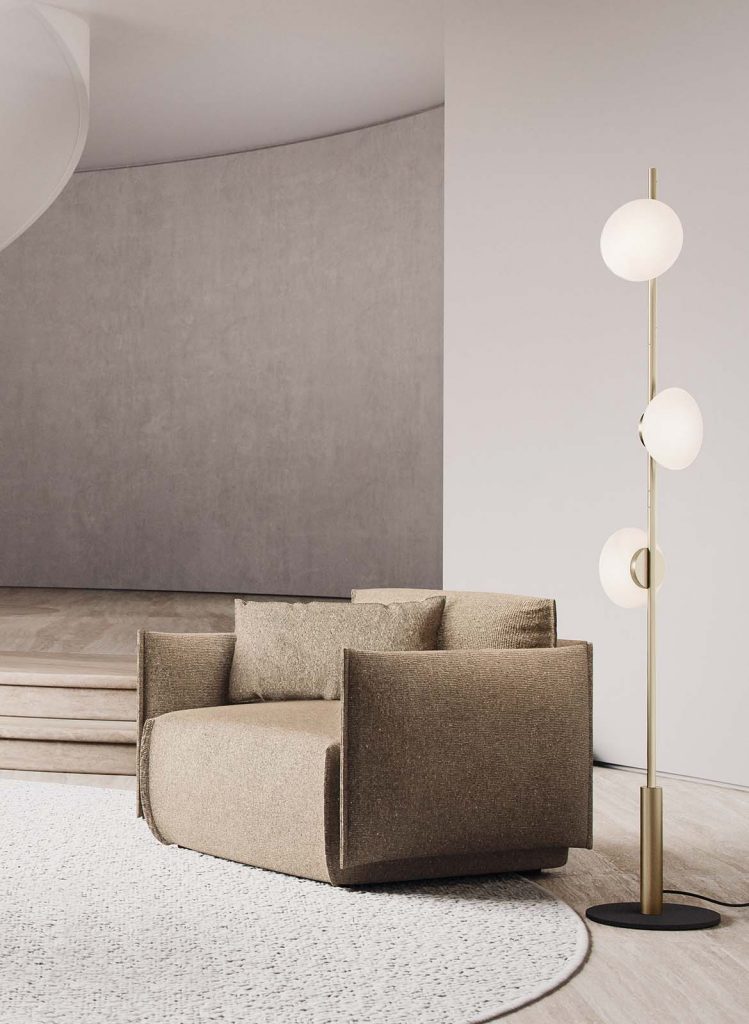 Hearth comprises a variety of furniture modules of various lengths and shapes and, alongside customisable cushions, the collection can be designed to offer the ultimate in individuality. For Hearth, it's all about flexibility and bespoke tailoring where modules of armchairs and arm-less chairs become sofas and ottomans and cushions provide the finishing touch. There is even a curved body configuration option to satisfy even the most demanding requirement. In all, customisation is key to Hearth and the end result is only limited to your imagination.
"Designing for individuals not just people is a strength of the studio and Hearth is a good representation of this," says designer Ross Gardam. "The Collection is so flexible and customisable as well as being easy to use. It really can reflect the individual's needs as well as the needs of their space."
The generous proportions of Hearth add elegance to every space while the benefits, as a modular system, ensures that the system can be adapted and tailored to suit every room and occasion.
Through an ingenious locking bracket located under the lounge, each module can seamlessly connect. Then the arms and backs of the lounge zip together, beneath a hidden French seam, to create a completely integrated lounging experience.
With those wonderful oversized French seams and soft arms, Hearth is both singular and distinctive. However as beautiful as Hearth is on the outside, the inside presents the perfect composition of feather down over a foamed sprung seating platform for greater comfort. Each tailored rear cushion has a foam core that is wrapped with a quilted feather fibre ensuring maximum comfort and unparalleled luxury. Add to this, the option of feather and down scatter cushions in two sizes, and the picture is complete.
Inspired by the popular Place collection, Hearth takes lounging to the next level, where comfort and timeless elegance meet and transcend the everyday experience.
The Hearth Lounge Collection is available in Australia and Singapore directly through Stylecraft.
Photography: Haydn Cattach & Mr P