Ageing gracefully is not just designated to living things, for iconic Danish furniture brand Fritz Hansen it's about well-crafted furniture that only gets more beautiful as the years go by. This year marks 60 years for the company, and in honour of the milestone, it as released a special 60th-anniversary collection.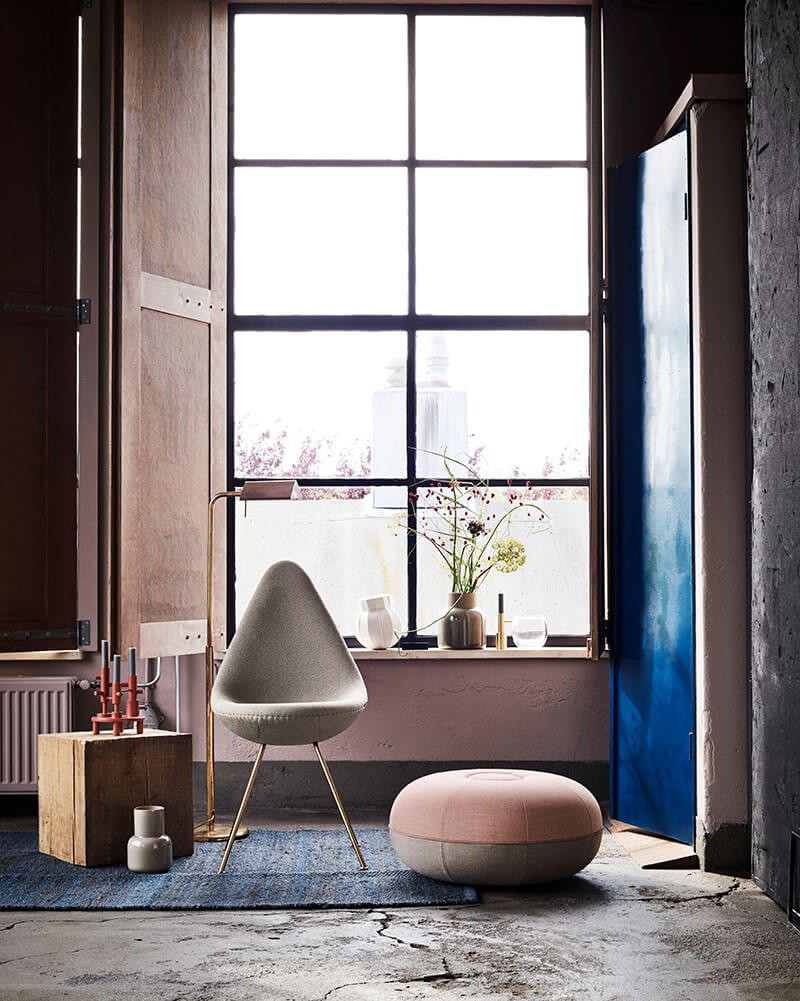 The range includes limited edition updates to the Egg™ and the Swan™, released in Pure leather, and the Drop™ in Sera fabric. As is to be expected with something limited edition, they will also only be available until the end of the year. Each item is also only available in a limited number, up to 1958 pieces each, which is a reference to the SAS Royal Hotel the chairs were originally created for 60 years ago.
In addition to the updated materiality on the three classic chairs, three new lighting and accessory elements have also been revealed. The Kaiser idell floor lamp in a new finish, along with a pouf designed by Cecilie Manz, and a merino wool throw.
For Fritz Hansen, it's not about changing the iconic designs, rather subtly updating the selection through a new colour palette and materiality. Sixty years later and these classic pieces can still hold their own. By introducing a new, yet natural colour range, the design house continues to respect Arne Jacobsen's original ways of working.
The serenity of nature was the starting point for the design process of the 60th anniversary. The materials vary from the soft and serene Pure leather, the rich and smooth Sera wool fabric, to a 23 karat gold coated base, all of which will create patina and an expression of their own with time.
Fritz Hansen is available through Cult.
We recently interviewed Oki Sato, of nendo, to talk about his new all-timber chair for Fritz Hansen.