In the world of construction, gradual damage is an inevitable consequence of the passage of time. Some environments have greater exposure than others to potentially damaging conditions. For walls and floors, this may come in the form of abrasion, soiling, wear and more – common concerns for areas such as lifts, foyers and lobbies.
Materialised is dedicated to saving designers time and money by reducing the maintenance and replacement costs of responding to such challenges. The Hard Knocks wall covering collection is engineered specifically for use in high-traffic applications such as hospitals, aged care, education, corporate, retail, hospitality and transit environments like airports. The result leaves designers with a hard-working wall covering which will withstand the harshest conditions and keep interiors looking pristine no matter the daily wear.
The collection features ten different designs, each with its own colour palette spanning from warm and cool greys, gentle blues, soft neutrals and bright whites. Designed to integrate seamlessly into existing aesthetics; or, equally, to provide a foundational point of focus for a developing design, the Hard Knocks collection can flexibly integrate into any interior setting.
Hard Knocks is easy to install and easy to clean, making regular maintenance a breeze. Made from low emitting material, the collection satisfies the California indoor air quality specification 01350, which makes it is suitable for schools and offices.
Here are four new innovative ways to incorporate this hard-working wall covering into your next interior design project.
Natural and neat
Inspired by the beauty of the natural world, Materialised allows designers to transport their interiors into a wild forest landscape with Flex Nordic. The peaceful tones and simple beauty of many wood species create a calming, organic environment.
2. Japanese inspired
Flex Zen Garden features a smaller scale of crossing repetitions on lines – an ode to the careful elegance of Japanese raked garden designs. With a light pebbled texture and a fresh modern colour line, the palette inspires feelings of growth, contentment, and new beginnings. The Flex Zen Garden palette offers light and mid-tone neutrals along with a vibrant range of blues and greens, flexible enough to suit any interior.
3. Artistic expression
Flex Thatch captures the stolen beauty of days past, coloured to perfection. Inspired by the colours of a painter's palette, Thatch is comprised of trowelled vertical lines of texture which expresses the various colours in rich, brilliant tones.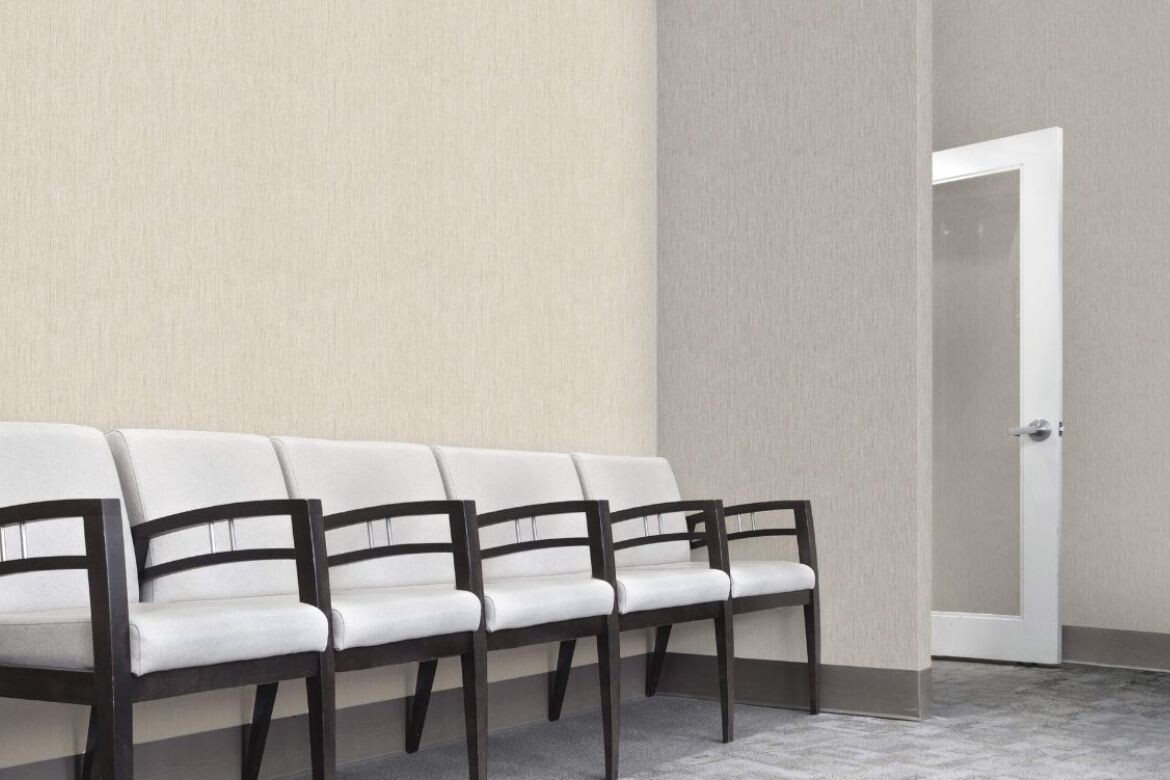 4. Dignity and complexity
With a deep embossed finish, Flex Nadia uses a cross woven print which gives it a distinct, hand-woven appearance. The three dimensional texture introduces visual layers into an interior environment, creating a more dynamic space which is sure to mystify.
Scratches and dents are a common challenge for the vast majority of commercial environments. Thankfully, Materialised offer specific solutions in the form of corner guards. These guards protect the edges of your walls from the inevitable wear and tear seen by high-traffic areas, ensuring that no part of your walls are exposed. The best part? These corner protectors are available in twelve different colour options – guaranteed to compliment any interior.
Materialised is a market leader in the field of Australasian textiles, wall coverings and acoustics. Operating from Sydney with cutting-edge digital print technology since 1980, Materialised specialises in developing high-performance products which respond to the growing demands of designers everywhere. Learn more about this high-impact wall protection range and its many applications here with Materialised.
Materialised
We think you might also like this story on 6 wall covering design trends for modern interiors.