Founded by the Krost brothers in 1989, Krost has flourished into a national office furniture leader. For over 30 years, the same philosophy and passion have driven the business – delivering the finest in office furniture in the easiest way for businesses across the country. With their broad range of furniture and world-class customer service team, it's safe to say they've done just that.
As the business world has changed over the last three decades, so too has Krost's approach. The changing demands of the market has led to the launching of exclusive product ranges and shorter lead times to meet the industry's requirements while keeping the customer in mind at all times. This is complemented by product certifications, quality assurance and government contracts enabling them to assist in a wide scope of projects.
From operating in a small office in Sydney's St Peters in their early days, Krost now has major showrooms in both Sydney and Melbourne, as well as their own manufacturing plant where the magic happens. 30 years on, and Krost are more equipped than ever to supply their diverse, exclusive and quality-driven collections to businesses across the country. From workstations to desks, joinery and storage, Krost's locally manufactured and technologically advanced design processes ensure a total furniture solution for any project.
Krost's 30th birthday year saw the addition of a second warehousing facility in Melbourne, joining the long established warehouse in Sydney. This second warehouse has increased the brand's ability to service design lovers, offices and architects not just in Melbourne, but nationwide – seating, lounges, accessories and steel storage is available across the country within days.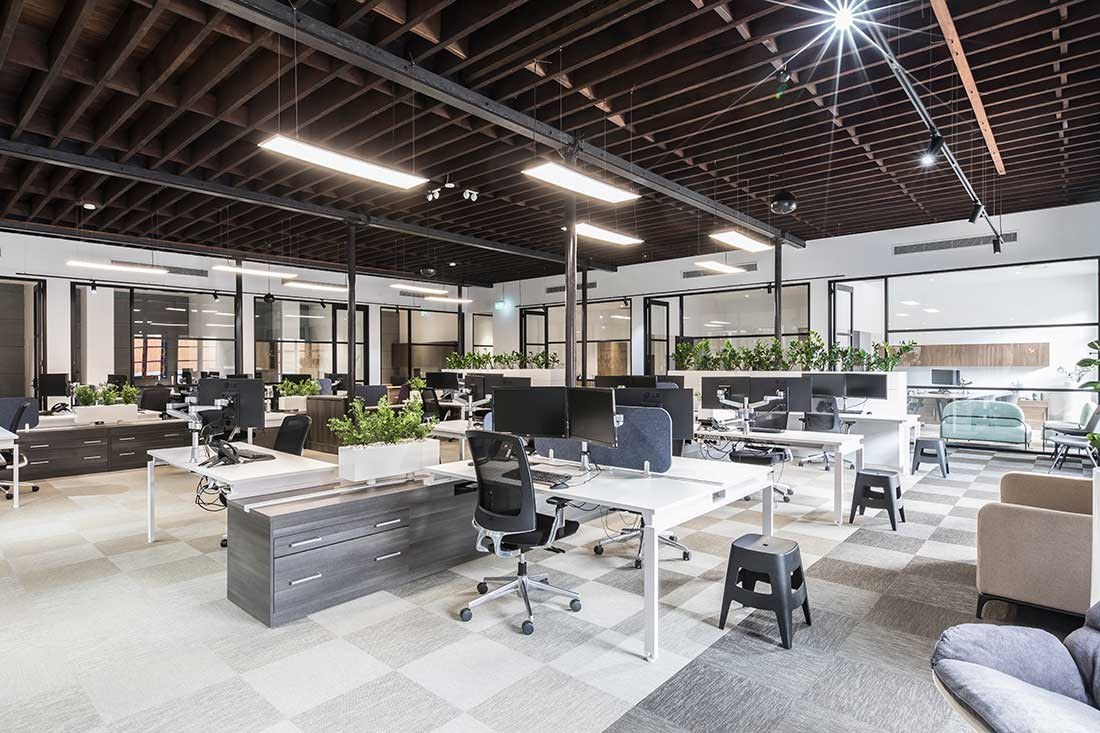 Outside of the warehousing facilities, visiting the Sydney and Melbourne multilevel showrooms will see you taking in thoughtfully divided spaces, broad examples of Krost's furniture expertise, and the ability to experience a series of interactive and immersive spaces that bring the products to life. From the reception to their state of the art displays, staff offices and breakout areas, the spaces allows customers to fully experience their entire collection.
Krost's depth of knowledge in the office furniture industry has allowed them to design and develop original ranges from workstations to seating and joinery. Constantly researching industry trends and shifts in working behaviours, Krost carefully curates their product range every year.
We raise a glass to Krost on 30 wonderful years of providing business furniture solutions to offices and designers across the country. With 12 new product ranges launching in 2020 and many more new concepts in the works, we can't wait for the next 30.