Over the past few years, the retail industry has undergone notable transformation led by advancements in digital channels, consumer behaviours, demographics and attitudes. As it continues to evolve, the market will be defined by design's ability to respond to the need for impact and experience.
The changing outlook that Millennials have with policies such as corporate responsibility and social consciousness has already influenced how certain retail and shopping brands present and position themselves. With the ability to affect emotions more and more, designers and architects of shopping spaces are increasingly engaging consumers outside of the traditional consumer parameter.
This year's INDE.Awards The Shopping Space category aims to highlight the shift in retail and how designers across the industry are responding to this change. Proudly presented by PGH Bricks, one of Australia's largest clay brick manufacturers, here is an in-depth look at some of the projects included in the recently announced shortlist.
Gaggenau Melbourne – Carr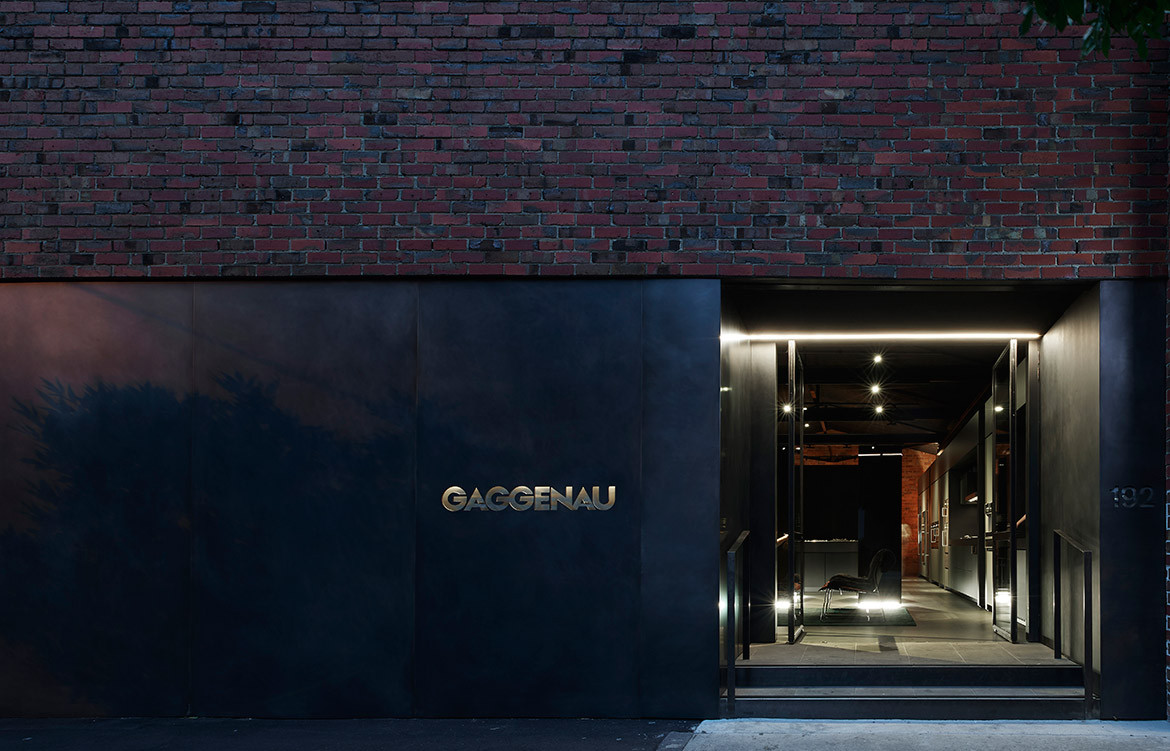 Working with the existing historic framework of an original brick warehouse, Carr was tasked to design Gaggenau's first showroom in Australia. With a history spanning over three centuries, the Gaggenau brand has transcended time to bring true soul into the home and kitchen. Using this to inform the brief, Carr designed Gaggenau's showroom in Melbourne to be an intimate retail experience.
Monolithic black-mirrored towers, hidden products that are revealed as visitors make their way through the space, and a dramatic and moody material palette encapsulates the brand's core values. Instead of simply prescribing the ideal culinary experience, Carr's design ensures that Gaggenau's new showroom relies on intuition through touch, scent, sound and sight – enabling visitors to create their own culinary experience.
Photography by Earl Carter and Samara Clifford Photography.

–
StylecraftHOME Melbourne – HASSELL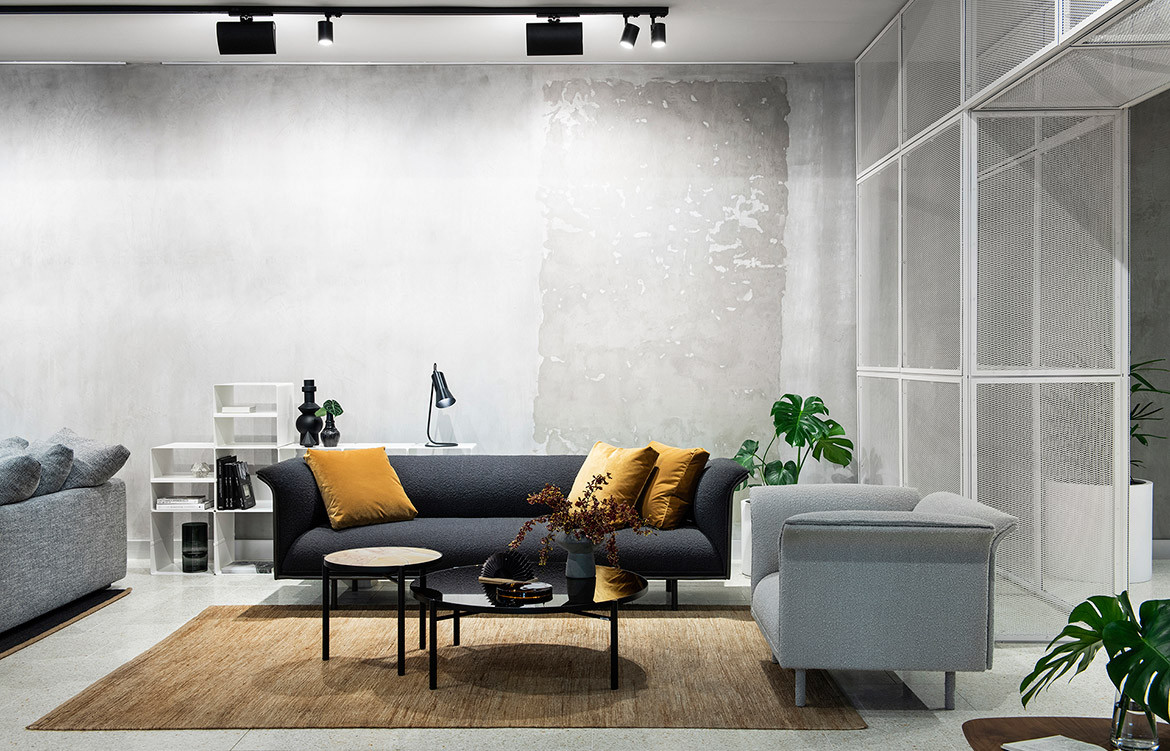 Since its successful launch of StylecraftHOME in Sydney, the brand expanded its existing showroom in Melbourne's Flinders Lane, marking an evolution into the retail space. Designed by HASSELL, the luxe and industrial vibe is paired with copper arches, brass bannisters and cascading greenery, which transports customers almost instantly to Europe.
Using lighting to create an enhanced and theatrical retail experience, each space within the residential showroom has been organised to reference a room within the home. Complemented by a colour palette that comprises soft blushes and rich bottle greens, the space is warm and enticing. Displayed over two levels, the showroom is theatrically lit to create an enchanting and sensory-rich shopping experience.
Photography by Nicole England.
–
Caroma on Collins – Archier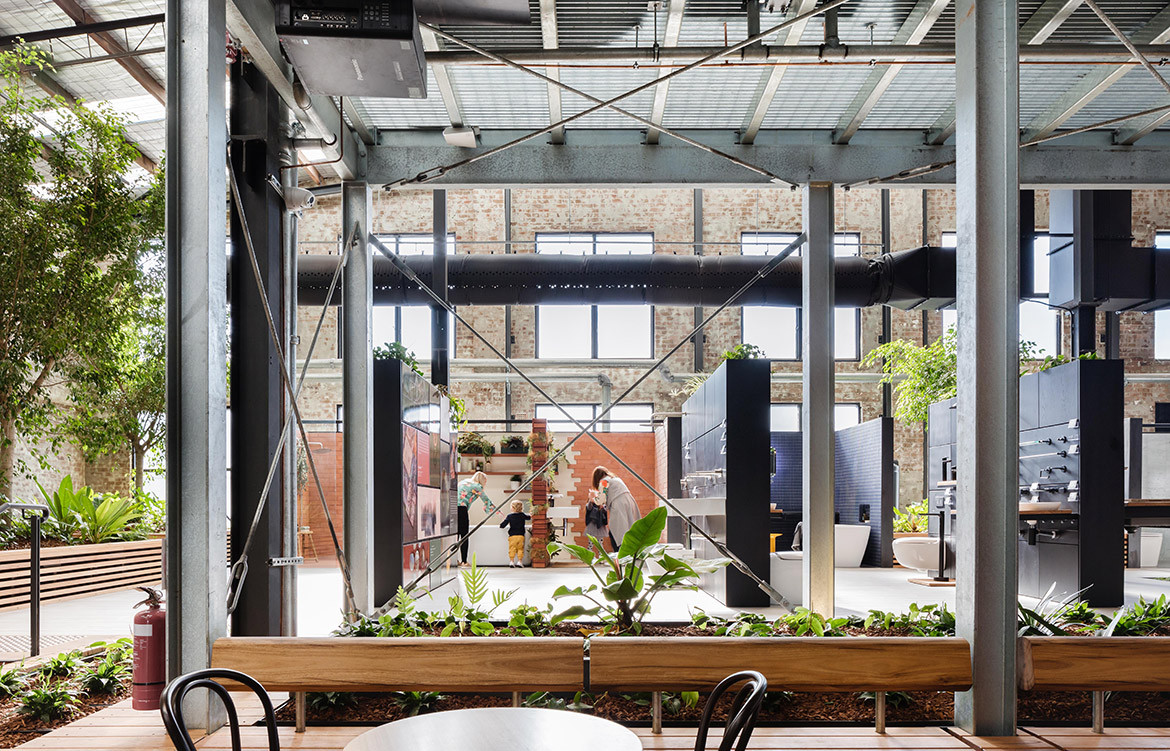 What is the point of a physical showroom in the age of Internet shopping? What is the value of an "Australian brand" when we live in a global society with global supply chains? Using these questions to inform the design direction, Archier designs a physical space to communicate Caroma's values and provide what the Internet cannot; an experience that is both unique in emotion and pace.
Caroma on Collins sprawls 2,500-square metres and communicates the feeling of an Australian brand with milled steel and spotted gum. With a serious approach to sustainability, the entire showroom fuses the boundary between interior and exterior, ensuring that the thoughtful and considered design will continue to make Caroma on Collins an unsurpassed showroom experience within the changing retail sector.
Photography by Katherine Lu.
–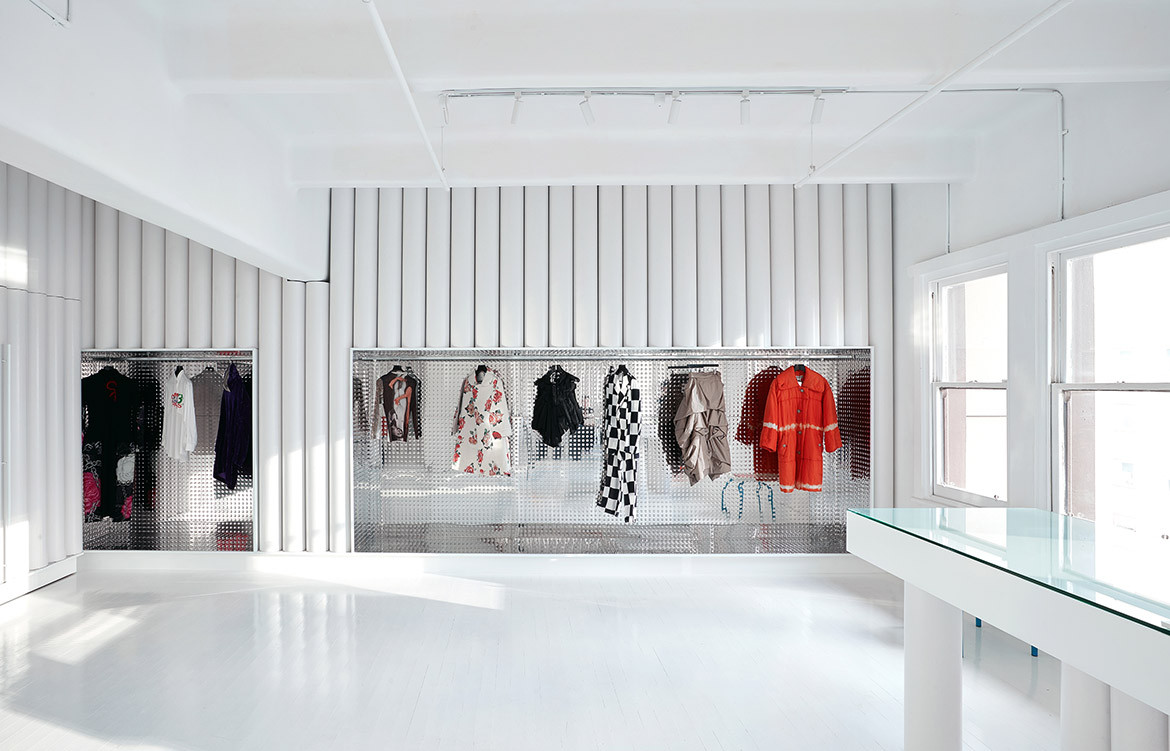 Displaying a curated selection of 100 key vintage garments from avant-garde Japanese designers COMME des GARÇONS, Yohji Yamamoto & Issey Miyake, as well as Belgian designer Walter Van Beirendonck, dot COMME is a gallery-like store located on level four of Curtain House, Melbourne. A distinct contrast to the building's exterior, the white reflective epoxy floor and almost four-metre high ceiling creates a neutral territory that encourages visitors to enter – even those that might not end up making any purchases.
Shopping for archival fashion, usually done over the Internet, is reinterpreted as Sibling Architecture makes the digital, physical. Acting like a hybrid retail space, the design team played with material textures and silhouettes, concealing and revealing what would have otherwise become a generic clothing store. The result? A retail space that honours the experimental methodology of clothing housed within.
Photography by Sean Fennessy.
–
Delve into the entire shortlisted projects in The Shopping Space, here.
Understanding this shift in The Shopping Space now more than ever, PGH Bricks has been responsible for creating eye-catching and welcoming spaces for over six decades. Offering a broad range of bricks and pavers for residential, architectural and commercial applications, the brand provides quality products to build strong and timeless interiors.
Winners of the INDE.Awards 2019 will be announced at the INDE.Awards Gala in Melbourne, Friday 21 June.
PGH Bricks
pghbricks.com.au
INDE.Awards
indeawards.com