For those who live and breathe design, Saturday Indesign is more than just an event – it's a celebration of creativity, innovation, and the power of design to inspire, inform and shape the world around us. Whether you're an architect, a designer, professional specifier, or simply a design enthusiast, this is your opportunity to immerse yourself in a world of inspired design.
An unforgettable experience awaits
In 2024, Saturday Indesign is set to redefine the design landscape. Picture this: a vibrant hub where every corner beckons with the promise of discovery. From thought-provoking discussions with design luminaries to hands-on interactions with cutting-edge products and materials, this event is a journey through the very heart of design.
Catch up on all the highlights from Saturday Indesign 2023 in Melbourne.
Calling all design visionaries: Exhibit your brand at Saturday Indesign 2024
Are you a brand with a passion for pushing the boundaries of design? We invite you to be part of this remarkable event. Saturday Indesign is the platform where you can showcase your innovative products and services to a captivated audience of design aficionados.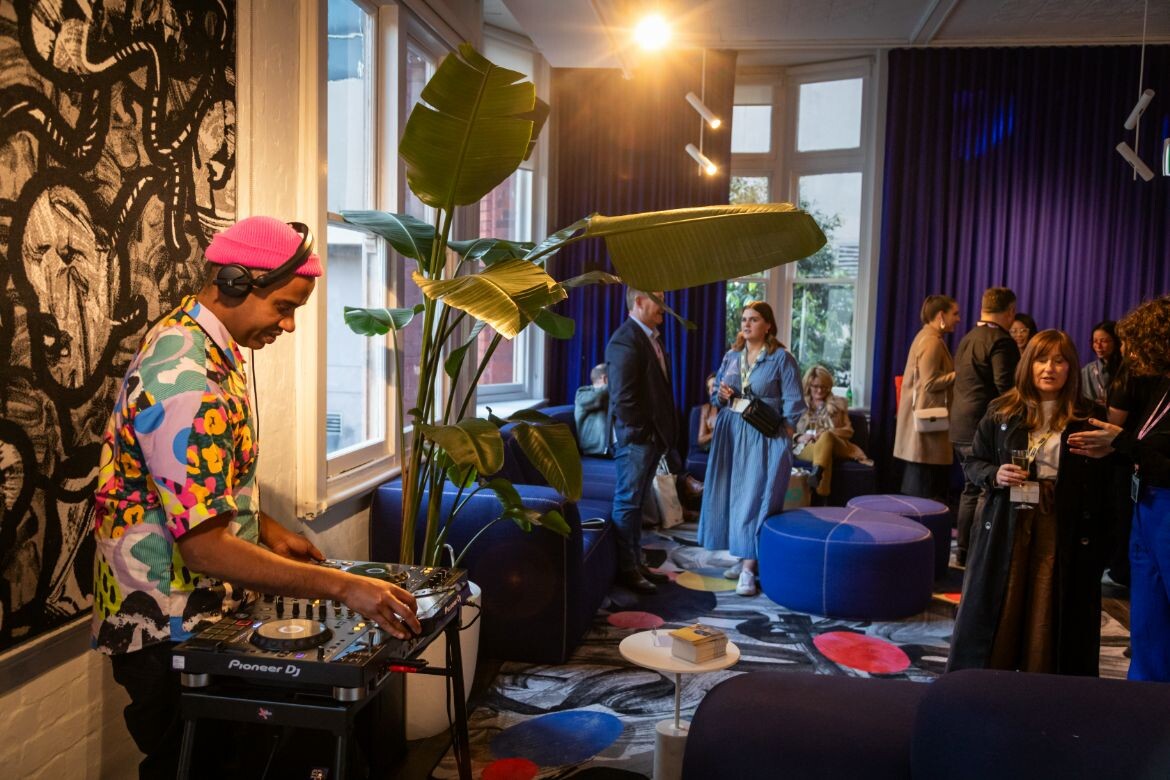 Why exhibit at Saturday Indesign?
The unrivalled exposure, for one: Saturday Indesign connects you and your brand with a diverse community of architects, designers, and industry leaders who are eager to explore and adopt the latest trends.
Networking opportunities: At Saturday Indesign you'll forge invaluable relationships, collaborate with fellow design leaders, and uncover new opportunities that can elevate your brand.
Storytelling showcase: Every brand has a unique story, and Saturday Indesign provides the perfect stage to narrate yours and connect with your audience on a personal level.
Discover the winning Project installation, collaboratively presented by AXOR and Plus Architecture at Saturday Indesign 2023.
Spotlight on innovation: If you're at the forefront of design innovation in your field, you'll find Saturday Indesign is the perfect way to offer your customers and potential clients a glimpse into the future of design.
Keen as mustard? Register early for all the updates
As an attendee, you're in for a day that promises inspiration, education, and networking like no other. Be among the first to receive exclusive updates, early access to registration, and a sneak peek into the extraordinary experiences that await you at Saturday Indesign 2024.
Save the date
Saturday, 7 September 2024 – this is the date that will reshape your perspective on design. Make it official on your calendar, share the news with your colleagues, and get ready to immerse yourself in an event that celebrates the essence of design.
In the lead-up to this spectacular day, keep a close eye on our channels for exciting updates, behind-the-scenes insights, and conversations with the brightest minds in the design industry.
Saturday Indesign 2024 is on the horizon, and we can't wait to welcome you to a day that promises to be an unforgettable journey through the world of design. Let's shape the future of design together!
Saturday Indesign
saturdayindesign.com
We think you might like this article about the Design Discussions held at Saturday Indesign 2023.