Across the globe, distinct design styles have been developed and refined, grown from particular geographies, societies, histories and cultures. At the intersection of these lies great design, those works that inform and are informed by place and context, existing in a timeless dialogue with the surrounding community both built and alive. Through all this great design, legacies have been cultivated, and with that, an accumulation of works that stand out in their own world of design.
The INDE.Awards, as a truly regional display of design excellence, calls on these legacy holders and legacy builders, those who understand the process of considered design and the particularities at play in creating work that stands the test of time. In 2023, the INDE Jury features many such people, whose work around the world makes a lasting contribution to place, community and the history of architectural design.
If you have followed our Jury pieces, you have met the Australians and those from South East Asia, representatives from the Indo-Pacific who fly a flag for regional design. Now we introduce you to those from Aotearoa (New Zealand) and across the globe, international talents who bring unmatched experience to the process of INDE judging.
2023 INDE.Awards Jury (Aotearoa and Global)
Sarah Bader, Managing Director, Principal, Gensler Japan
Sarah leads the senior management teams in setting strategic priorities and overseeing growth initiatives and client activities. She is an award-winning architect with a combination of experience in strategic planning and design. Sarah is especially committed to bridging geographic and cultural differences across the offices in the region.
A recognised leader with over 30 years of experience, one of Sarah's key priorities is to build Gensler's reputation and fuel business growth through innovative design solutions. Under her leadership, Gensler Tokyo has seen many achievements across the retail, hospitality, workplace and mixed-use practices throughout the Asia-Pacific and Middle East region.
Sarah successfully implements workplace strategy and change management programs, helping global organisations implement workplace transformation programmes leading to improved performance. Sarah is a recognised thought leader and a frequent speaker at industry events as well as national and international platforms.
Sarah returns to the INDE.Awards Jury for the second consecutive year. Sarah also participated as a speaker in the 2022 INDE.Summit, providing her expertise on the workplace, particularly within the setting of Japanese design.
Find out more about Sarah Bader and Gensler.
Lee Broom, Lee Broom
Lee Broom is one of the UK's leading product designers. With his highly original brand of luxury furniture and lighting designs that was founded in 2007, his work is recognised and retailed across the globe.
Taking inspiration from his background in fashion design, he strives to embrace and explore new themes while keeping an overarching house style. Using the highest quality materials and latest technologies, Broom constantly evolves and innovates, resulting in his signature mix of classicism and modernity.
Broom has won more than 30 awards to date including the prestigious British Designer of the Year Award and The Queen's Award for Enterprise presented by Her Majesty The Queen. Lee Broom's products are retailed in over 250 stores in 50 countries around the world alongside his own flagship showrooms in London and New York. He has been described by The Financial Times as "Among the most respected British Talents".
In 2022, Broom published Fashioning Design:Lee Broom with Rizzoli and he has just completed a showcase as part of the 'British Capsule' at Maison&Objet, Paris this year.
We welcome Lee to his first year in the INDE.Awards jury, where he will bring his expertise in judging The Object category.
Find out more about Lee Broom.
Shashi Caan, Founder and Principal, SC Collective
Founder of the SC COLLECTIVE, co-founder of Globally We Design (GloWD) and the CEO of the International Federation of Interior Architects/Designers, Shashi Caan is a transdisciplinary designer, educator and author with deep international work experience. In her leadership roles with a roster of global clients, institutions, and firms, she has focused on meaningful improvement of life quality as shaped by design.
Shashi has a keen interest in the fundamental development for the design discipline to address current societal challenges, as well as to build a strong global design community based on the foundations of excellence. Extensively published and winner of many design awards and accolades, including the US Designer of Year, Shashi is recognized for her worldwide contributions and has been awarded international, regional and national professional fellowships. She is the author of Rethinking Design and Interiors: Human Beings In The Built Environment, which has been translated in several languages.
Shashi has been part of the INDE.Awards jury since 2018, forming an integral part of the program.
Find out more about Shashi Caan and SC Collective, Globally We Design and the International Federation of Interior Architects/Designers.
Tim Griffith, Photographer
Tim Griffith has been creating images of the built environment for over thirty years. Working from offices in San Francisco and Melbourne, Tim travels extensively on assignments in Asia, Europe and North America for a number of the world's leading design firms. His inventive and graphic images are included in several private and public art collections, widely published in a diverse range of international design journals and sought after by corporate and advertising clients around the world. His photographs have received numerous awards in Australia, Europe and the United States
Since 2011, Tim has been on the faculty of the Palm Springs Photo Festival. Drawing on his experience in the technical, aesthetic and financial aspects of his craft, he is recognised as one of the most articulate voices in the field of professional architectural photography today.
We welcome Tim to his first year as an INDE.Awards judge, where he will provide his expert insight into The Photographer categories.
Find out more about Tim Griffith.
Jeremy Smith, Partner and Design Director, Irving Smith Architects
Irving Smith Architects is a research-based design practice working in sensitive environments in Aotearoa New Zealand and abroad. In his role as Design Director, Jeremy smith and the practice has won a string of international awards, including the 2021 INDE.Awards, The Building Award, both World Timber Building of the Year and World Higher Education and Research Building of the Year at the 2020-2021 World Architecture Festival, World Villa of the Year at the World Architecture Festival Berlin in 2017, a 2021 Eurasian International Architecture Laureate, a 2021
Jeremy has judged national architecture awards in New Zealand and India, and at World Architecture Festivals in Singapore, Berlin, Amsterdam and Lisbon. Key to his practice, teaching and research is understanding how buildings inhabit an environment that constantly undergoes change, be it in city or rural landscapes. Jeremy continues to regularly lecture about practice work and research around the world, teaches iterative design studios at Masters-level at the University of Auckland where he is an Adjunct Associate Professor and has completed a design-based PHD undertaken between practice commitments.
Jeremy joins the INDE.Awards jury for the first time in 2023. He has previously spoken at the INDE.Summit and his project, "Te Whare Nui o Tuteata: SCION Timber Innovation Hub", won The Building category at the 2021 INDE.Awards.
Find out more about Jeremy Smith and Irving Smith Architects.
Whare Timu (Ngāti Kahungunu, Te Arawa, Ngāti Tūwharetoa), Principal, Senior Design Lead and Cultural Advisor, Warren & Mahoney
Whare Timu is a senior design lead and cultural advisor with over 15 years' experience across a range of sectors in the built environment. He leads Warren and Mahoney's Advanced Indigenous Design Unit – Te Matakīrea, to help develop a platform made of authentic indigenous presence and voice within the practice. He has experience with a diverse range of projects and developments, including papakāinga (intergenerational housing), large-scale typology housing and cultural-driven public architecture.
Whare is a regular writer and convenor for various publications including Architecture NZ and CTI Fresh Thinking for Princeton. He has recently contributed perspective and insight to BRANZ Built magazine and Australasian Leisure Management on the incorporation of indigenous architecture and authentic design into our projects. He has ongoing relationships with some Aboriginal communities and has recently contributed to ArchitectureAU regarding the place and process of Indigenous awards – and how to embed indigenous content, conversation and perspective into the broader context of architectural recognition.
Whare returns to the INDE.Awards jury for the second consecutive year, building on Warren & Mahoney's long association to the program as a shortlister and winner across many categories in the awards.
Find out more about Whare Timu and Warren & Mahoney.
Sara Folch, CEO and Founder, Sara Folch Interior Design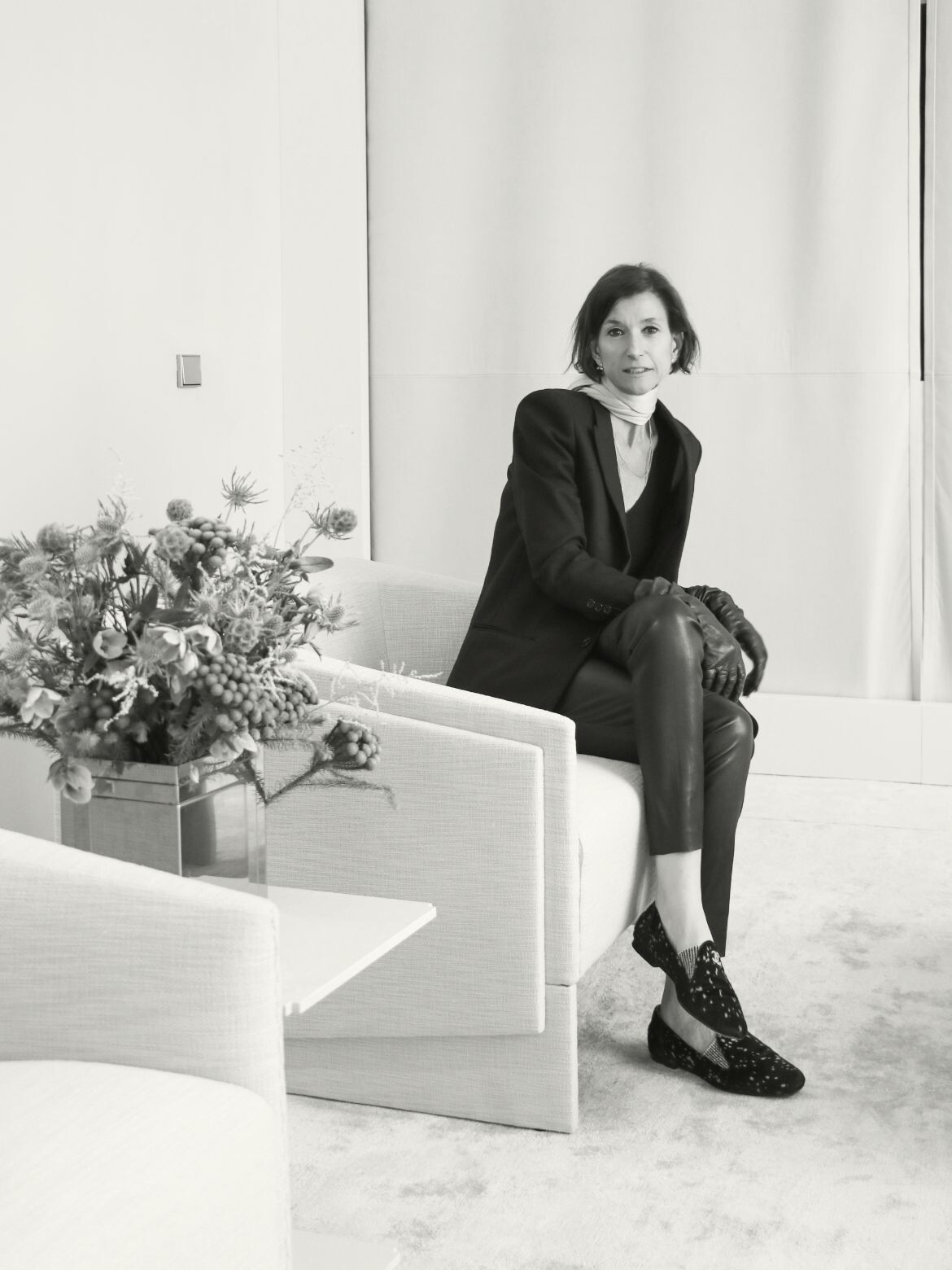 More than twenty years of experience and hundreds of projects showcase the great career of Sara Folch, one of the most famous and renowned interior designers of Barcelona, Spain. Each client is unique and this philosophy has allowed Folch to execute and successfully complete a variety of projects: from the design of residences to luxury hotels and retail establishments, restaurants and commercial projects, both at home and around the globe.
After graduating from the historic School of Arts and Crafts (Llotja) of Barcelona, Folch founded her own practice, Sara Folch Interior Design, in Castelldefels. Spain. In 1998, Folch moved the headquarters of her studio to Barcelona and since then other offices have opened in, Bogotá, Colombia (2014), Miami, USA (2015), Mexico (2018) with others to follow in Brazil-Portugal, Dubai, Australia and London.
Sara joins the INDE.Awards Jury for the first time in 2023
Find out more about Sara and Sara Folch Interior Design.
Meet the full jury here and stay tuned for more insights into the 2023 INDE.Awards.
.
Want your chance to be recognised on the global stage? Entries for the 2023 INDE.Awards are open until 11:59pm AEDT on Thursday 16 March. Enter now!