Named after the British statesman Sir Thomas Stamford Raffles, founder of the modern Singapore, the legendary Raffles Hotel is a majestic colonial-style hotel that has set the standard for luxury hospitality. Known for its welcoming service, awe-inspiring beauty, and cinematic and tropical charm, Raffles has enchanted guests for over a century.
First established in 1896, the iconic Bar & Billiard Room (BBR) is part of Raffles' long and storied history. This iconic venue has recently embarked on a new chapter, remaking itself as the vibrant Osteria BBR by acclaimed Chef Alain Ducasse. This modern restaurant concept expresses Ducasse's deep passion for the culinary legacy of the Italian Riviera both gastronomically and in its interior and exterior design, while remaining sympathetic to the BBR's historic colonial architecture.
Paris-based Studio Jouin Manku oversaw the interior design project, creating a contemporary setting that transports guests to the sea, the light, the tastes and the smells of the Mediterranean. Paying tribute to the BBR's origins as a social gathering space, both indoor and outdoor environments feature a new Italian-inspired design that captures an ambience that is fun and relaxed.
The iconic establishment retains its striking architecture and iconic floor tiles, with the designers choosing vibrant colours and decor to underscore the airy and spacious feel of the dining room. A large open kitchen sits at the heart of a restaurant, oversailed by a striking blue sculpture that suggests a giant fish moving through the sea.
A careful selection of Italian-made furnishings add to the sensory experience. Designed by Patrick Jouin for renowned Italian furniture company Pedrali, the Ester collection of upholstered armchairs and barstools feature lively yet fine tones that warm the BBR's light and bright interior. Placed around the centerpiece open kitchen, the soft and graceful lines of Ester, along with the great comfort offered by the seat made of polyurethane foam with elastic belts, result in a precious monolith made of leather further complemented by refined die-cast aluminium legs.
The enchanting setting continues to the venue's exterior, which features a wide scenic terrace surrounded by tropical foliage. The evocative atmosphere is elevated by the presence of comfortable, light and elegant Panarea armchairs and lounges, also by Pedrali.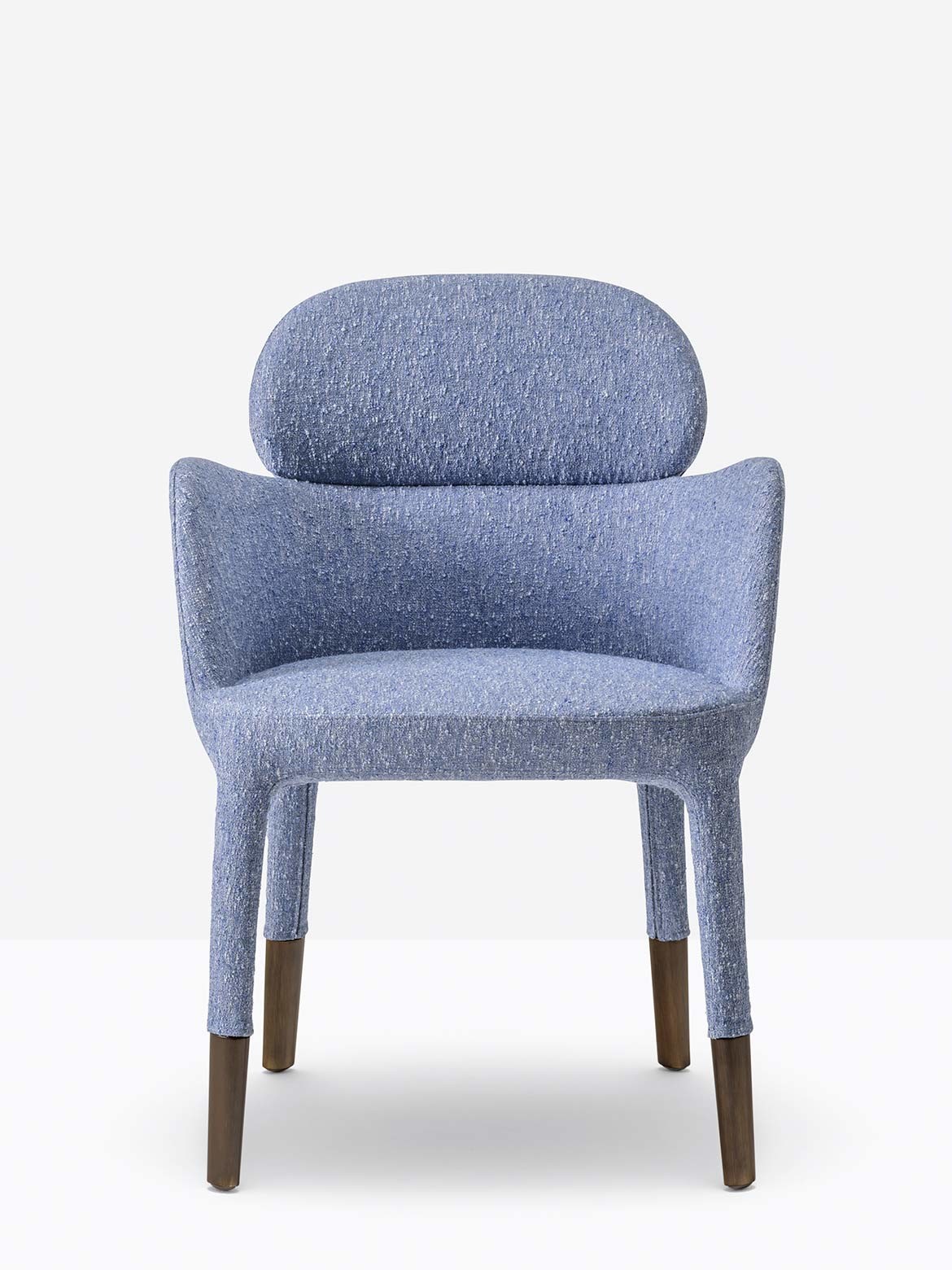 Designed by CMP Design, Panarea takes inspiration from the Mediterranean coastline and is characterised by a traditional element hand-woven in Italy, which grants the design a three-dimensional graphic quality. A wide seat and a high backrest envelop guests in a circular space of relaxation, enhanced with a comfortable cushion padded in dry-feel polyurethane foam that dries quickly. The terracotta tones of the cushion pair well with the flooring, while the frame complements the grey hues of the woven element.
Thanks to its refined Italian design, and a thoughtful balance of aesthetics and functionality, Pedrali's collection of furnishings contribute to making Osteria BBR one of the most outstanding restaurant dining rooms on the international scene.
Pedrali