For all the impacts the pandemic has had on our collective lives, perhaps the biggest impact that multi-residential developers are noticing is the shift in how people view their home spaces.
"As people have spent more time at home, they're now looking at their homes through a new lens," confirms Fabrizio Perilli, CEO of TOGA. TOGA is the boutique developer behind The Hunter, located in Sydney's Double Bay.
This exclusive clutch of high-end apartments – just 13 in all – symbolises many of the qualities that new homeowners are now seeking from high-density living situations.
"Features such as accessibility, flexible spaces for work, green spaces, large living spaces, appropriately-sized balconies, outside areas and being close to the action of cultural hubs is front and centre of mind," says Fabrizio. "Many of these features include spaciousness and exceptional amenity." All of which have proven successful at The Hunter, he says.
The development, designed by architects Cottee Parker JPRA, integrates features which you might typically find in a generous freestanding home. Oversized living and dining areas, high-end finishes and V-ZUG Swiss appliances, elegant coffered ceilings with soft LED lights, home automation systems.
Drawing this together is a "clean simple design philosophy" which sees the "living and bedroom spaces simply defined, and a seamless connection between internal and external living spaces", according to Cottee Parker Architects' Brad Sharpe. "With the living areas connecting directly to the outdoor covered terrace areas, the casual outdoor living environment extends from the outdoor space through to the kitchen," notes Brad.
Within this microcosm of comfort dwells a considered selection of gourmet-standard appliances that support the "connected, functional and spacious environment" and that experience of living in quiet luxury. "The clean detailing and uncomplicated design lines of the V-ZUG appliances made them the appropriate choice for use within the clean, uncomplicated design aesthetic," highlights Brad. "The appliances sit comfortably within the [apartments'] various kitchen design configurations [and] the quality of the appliances matches the high quality of the kitchen finishes."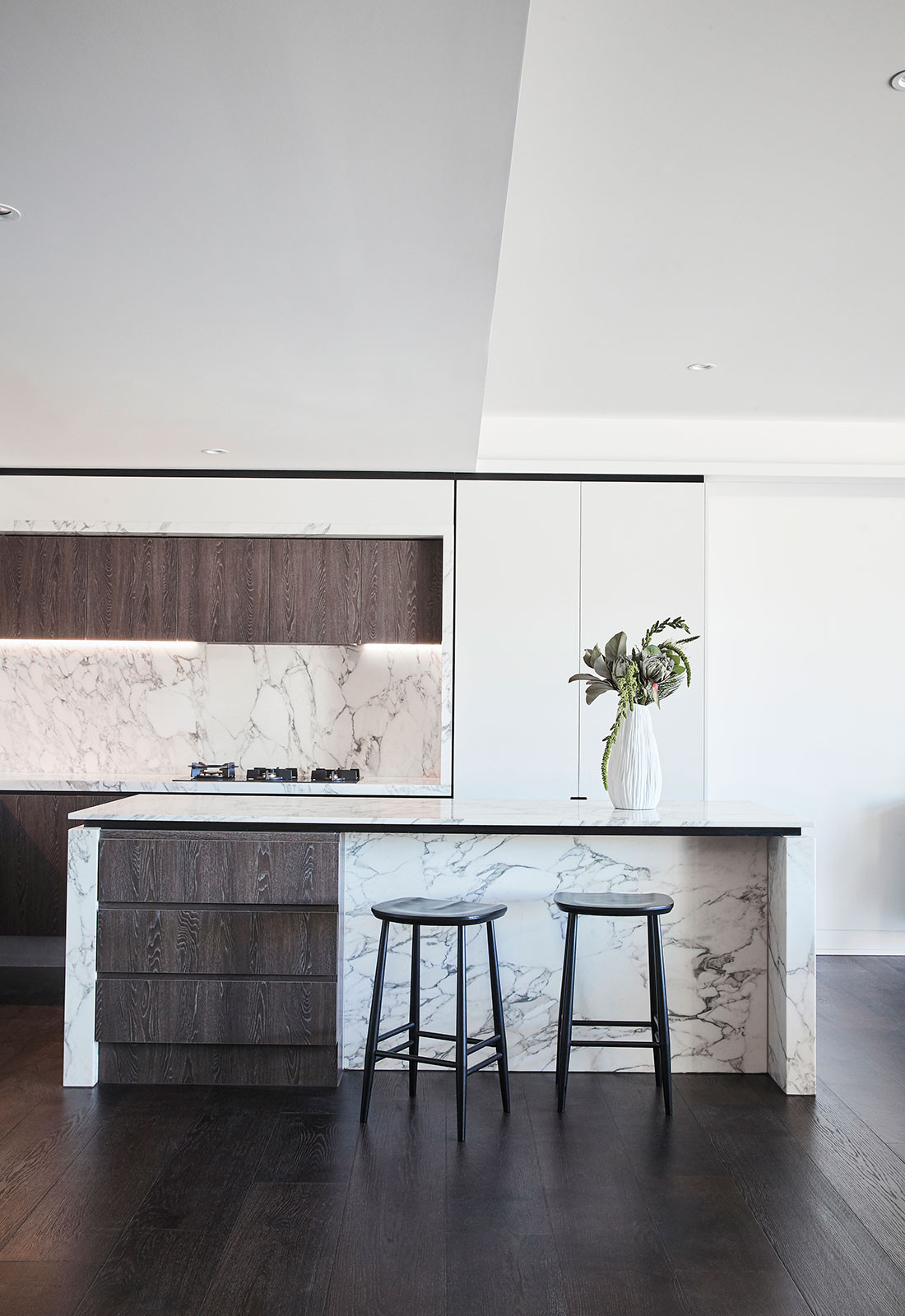 The architectural vision has certainly paid off; residents at The Hunter share in TOGA and Cottee Parker JPRA's passion for connected and comfortable living. "We love the open plan design for our kitchen and living room," say residents Peter and Christine Esho. And "we love the V-ZUG appliances as they match the quality design of the kitchen."
Most importantly, they support the Eshos in living a life of togetherness with their children. "They are user-friendly and we enjoy using them to cook meals with our kids," they say. The very embodiment of connected, understated luxury for modern living.