A cross-country collaboration between French designer and architect Jean-Marie Massaud and Italian design house Poliform, the Stanford collection of chairs is designed for refined, elegant modern spaces.
The minimal lines of the chairs in the Stanford collection reflect their masculine yet unimposing design. These chairs are designed for comfort and style, functionally and aesthetically – and with the impeccable elegance of their finishes and upholstery options, this is clear in every facet of their design, reflecting the core values of all Poliform chairs.
The Stanford collection is composed of different seats, chairs and armchairs that can be used in different areas of any modern interior space, with a special focus on furnishing elegant, contemporary homes.
Stanford and Stanford lounge – Armchairs
Synthesis and lightness are the cornerstones of the natural elegance of the Stanford collection, and this is as clear as ever in the lounge chair and armchair options. On a returning swivel metal base of the armchairs, rigorous lines become smoothed out as they meet the high-back of the chair, resulting in a bold yet inviting presence.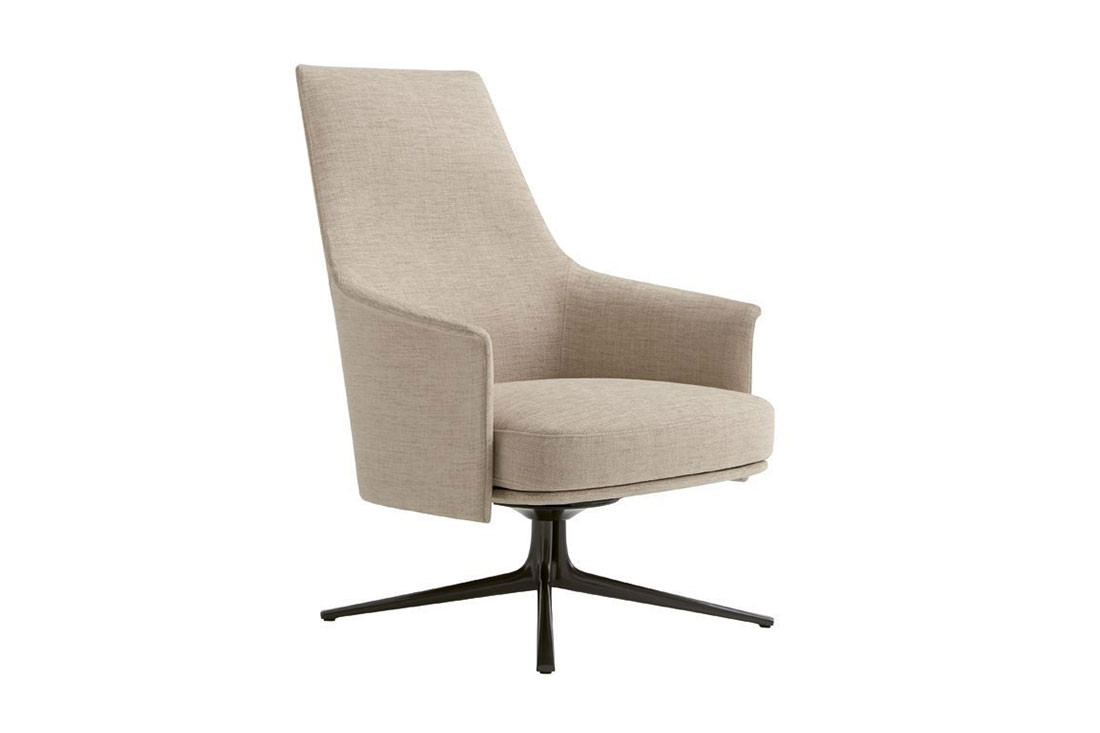 The padding has been as meticulously designed as the shape of the chair, with a hard leather exterior, tone-on-tone leather interior and leather seat cushion.
Stanford Bridge – Chairs
For the Brideg chair in the collection, a thin shell envelopes the shape like a dress, and rests on a slender structure with a revolving base. Bridge is the natural evolution of the Stanford armchair – a chair, with or without armrests, of a discreet and contemporary elegance.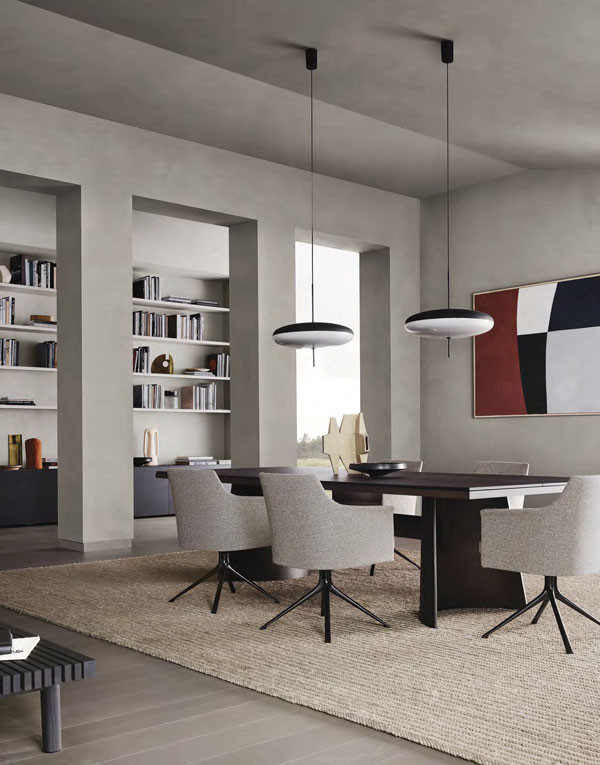 In both fabric and leather, it is designed for home spaces but it is also ideal for work environments.
The collection exemplifies Poliform's approach to chair design, and Massaud's unique approach to design. Both chair style are bold statement pieces, yet when placed in the right environment – from the living room, to the commercial waiting room and more – can be unassuming and above all, functional pieces of furniture.
Available in both fabric and leather options, the Standford collection is waiting to be the final piece in your next project now.