"Our goal is to make richer lives. We've set a high target, but it's something that we aim to achieve through our performance seating products. We want people to see, touch and use our furniture and get a real benefit," says Kent Parker.
Founded in the 1950s, Formway has a wealth of experience in commercial furniture design. For the last 20 years, Formway has focused on designing performance seating and established a reputation for delivering world-class residential and commercial chairs.
The chair that started the journey into ergonomic task seating was the Life Chair. The Life Chair changed the game in the way it brought new dynamic performance, as well as environmental consideration, to an international market. The Be Chair followed seven years later, which was another hugely successful design.
"Key to both of these products was recognising how people work and creating a product that responds to it, rather than dictating. This is one of the most important things in our philosophy," shares Paul Wilkinson, "We go to great lengths to clearly identify the need before exploring new solutions." This comes from extensive research and testing, sometimes taking years for products to be ready for market – an approach that truly sets Formway apart from other design studios.

Another factor that the duo aims to achieve is bringing a level of new thinking. "Our products usually have new IP embedded within them, an element that gives them a new value," says Parker, "and relationships are key to ensuring this new thinking is translated to the market."
One of those long-running relationships is with Zenith. For the past 10 years, Zenith and Formway have worked together, bringing quality seating to the fast moving world of workplace design. "From the very beginning of our relationship the fit with Zenith was really good. We respect how they work and their portfolio of products, along with the work they do with the A&D community. We share the same values in life as we do in design," says Wilkinson.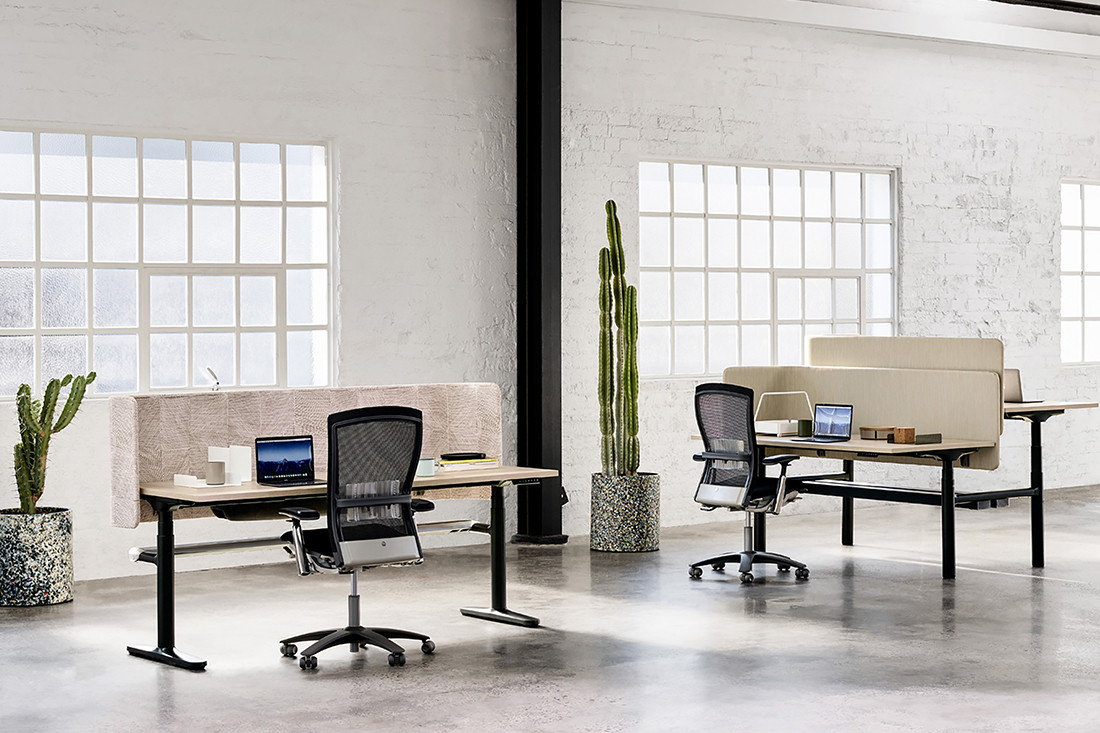 Now that Formway has a distinct foothold in ergonomic seating, the pair is looking ahead to what's around the corner and they have a firm eye on their environmental impact and sustainability. This is a holistic view that includes looking at overall performance and designing with a long life cycle in mind, but also the use of materials, how products are shipped and how the products can be easily broken down at the end of their life.
"We're really excited by the environmental elements and using them with sensitivity. We're very aware of the impact we can have. For us it's about making our products perform better, but with less. We're doing the best we can to reduce the impact of consumption on the planet," says Parker.
Ultimately, the brand has never lost sight of its deep-running ethos – enhancing people's lives.
Formway's latest design, Remix, will be introduced by Zenith in early 2020. It brings the warmth, richness and tactility of upholstery into performance seating.