Timothy Alouani-Roby: Could tell me a little bit about your political campaigns and what your politics are generally?
Elizabeth Farrelly: I've run three election campaigns, of which the NSW State Election this year was the most rewarding and the most enjoyable, probably because – being an upper house seat – it enabled me to be truest to my ideas and beliefs. That was also the reason we didn't win, but also why it was satisfying because it meant that we could deal with issues in a much more interconnected way. We could look at, for example, the issue of food security in the city and how it connects to coal seam gas mining on the Liverpool Plains.
The things that I'm passionate about, which include regenerative farming as well as city-making, all started to form part of a bigger picture. That's important because it's that bigger picture which makes better world.
I don't have any interest in politics really, in that I don't regard myself as having political allegiances. My political interest or commitment comes from a belief in the Platonic forms of truth, beauty and justice. Of course, you can't say that. In fact, at the beginning of our election campaign our strategist said, "just be true to your guiding principles." I said, "that's really easy – truth, beauty and justice." She said, "don't say that in public!"
Truth generates the desire for governments to be open, and for community groups to be honest about what they actually want. Justice is all about not concentrating the wealth in 5 per cent of the population but actually spreading it around and spreading the goodies of the city around. That means, for example, having a polycentric city and more networked transport which is not radial and mono-centric but actually much fairer.
Why do you think architects, or people around architecture, are underrepresented in politics? Why do so few architects go into politics?
I think most architects think that there should be more architects in leadership positions, but most of them are reluctant – for reasons that you might call either cowardice, expedience or just good common sense – to stick their heads above the parapet. They're nearly always conscious that their livelihood depends on not offending people, particularly not offending developers and governments, so they're reluctant to be critical of anything or anybody. I think that generates a conflict between their desires as architects and their duties as citizens.
There are some notable exceptions. Ted Mack is the most obvious because he did stand up for things and he was brilliant success at every level of government, but he wasn't trying to be an architect at the same time.
Related: Reviewing 'Truth and Lies in Architecture' by Richard Francis-Jones
When big, divisive global events happen, there are obvious reasons why people in professional positions often don't make comment. Do you have any thoughts on the appropriateness of architects commenting on events such as the current Israel-Palestine situation?
I suppose it falls into a split perhaps between your rights, privileges and duties as a citizen, and those that pertain to you as an architect. It seems like [Israel-Palestine] is clearly not an architectural issue, so I don't have particular views about architects taking sides on that – they might see their allegiances as citizens more than as architects.
But with climate, for example, there are bodies such as the Architects Climate Action Network. But architects as professionals are relatively powerless politically. Typically, when important decisions are made in any kind of even vaguely political situation, the architects in the room get wheeled out. They get brought in for the design discussion and then, when the important stuff like money or politics is discussed, they get wheeled out again. To some extent that probably suits them quite well, but it does mean that they're fairly powerless.
Does architecture intrinsically lend itself to any particular political position?
It seems to me that all creative pursuits should tend people to towards what you might call a more left-of-centre view because it essentially means that you must have other values than just making money or other functional utilitarian stuff. You must want the world to be a better and more beautiful place if you are designing buildings because, for all its practicality, architecture is an essentially aesthetic pursuit., The aesthetic part of architecture is the only part not done by someone else.
Other professions are devoted to peripheral things like project management. Only the aesthetic synthesis of those things belongs to the architectural purview alone. To me, therefore, that is the core and heart of architecture. This means there's a kind of inbuilt altruism. If it's about the pursuit of something that you love, then that intrinsically means it's not about ego or utility, but something bigger.
We often hear a language self-deprecating impotence from within architecture ("we have no power to change things and the architect's role has been diminished," etc.) – do you think that sense of powerlessness could change if more architects were willing to engage and run for office?
I don't think it necessarily requires people to run for office. I think it's useful to have architectural training in certain kinds of office, particularly local or state government. It's probably almost irrelevant at federal level though, which is much more abstract and high-level than most architectural thinking allows for.
That said, I do think some sort of thought leadership from architects would be very good. The Institute almost never sees fit to take on any kind of real advocacy role because they are so hamstrung by interests of manufacturers, advertisers and so on, so they don't say or stand for anything. I've just always found that really frustrating and actually boring in the end.
To what extent do professionalisation and specialisation depoliticise the individual architect?
There are lots of things militating against architectural involvement in politics or political discussion, or even public debate. They include gag clauses that are written into lots of professional employment contracts, but also competitions, tenders and so on.
It's not just architects who are hamstrung by this – it's also doctors, teachers and lawyers, just about everybody! They're forbidden from speaking about those things which they actually know – we actually silence the expert voices in our culture, and I think that is an absolute own goal for our society. It means that the most learned, insightful and knowledgeable voices are silenced.
For example, hospital design or the design of a new park – they should be huge discussions involving the people who really know about it. We should absolutely be involved in those sorts of debates, and we should be prepared to take off the gloves and have a real fight about it because those decisions are so important for the future.
I think it is to our detriment very much that we, we as a profession, allow ourselves to be silenced; we should be arguing against these gag clauses quite apart from anything else. People should be refusing to sign them, or at least the professional bodies should be saying: 'our members have not just a right but a duty to speak about public issues, and therefore we will not be working for anyone if we have to sign these things.' You'd actually have some industrial action going on for the long-term public benefit. I think it's really important and under-recognised as a strand of oppression in our culture.
Do you have any future plans to run for office again?
I think I'll be looking for other ways to be engaged in the debate, and to nurture and stimulate that debate for young people to be involved. It's very important that we do make it possible to generate this kind of debate and some momentum for change.
I'll also just mention my friend, Julie Walton, who was with me as a as a city counsellor in the 1990s. We got a huge amount of flack working on the first heritage list in Sydney, but she reminds me that we started quite a lot of things in doing that. It still hasn't spread much further than the city centre but it has changed the city quite a lot. We heritage-listed a lot of buildings for the first time, as well as preventing the laneways from being sold for huge soulless developments. Angel Place and a lot of Chinatown, for example, remain intact because of that. And we also did things like banning political donations from developers.
It's a poignant story about tangible actions in politics at the scale of local government or a city rather than grand ideological sweeps. It speaks not necessarily to architects in politics, but an architecture of politics that is more impactful in a way.
Yes, I think that the lower levels of government are more important in many ways. If you are running a city or planning a metropolis, architectural training actually can shift how you think.
We encouraged mixed use in the city back when it was unpopular. We encouraged residential because we wanted lively streets. We encouraged small, slow uses and pedestrians, we limited car parking in the city centre – and these things got us almost sacked several times! It was very controversial – but it's interesting how much those small decisions have changed the city now, and not only due to us. The culture in the city has made it sort of a beacon of thought leadership.
A lot of small things we set in motion became quite important. It's interesting to look back after 30 or more years – those tiny seeds we sowed slowly changed the culture. I suppose that's why we should all do more mentoring for young people, getting engaged with this kind of stuff now, because it will shape the future. Even a small change of direction can become a big shift from one possible future to another.
Elizabeth Farrelly
elizabethfarrelly.com.au
Photography
Courtesy of Elizabeth Farrelly, John Vaughan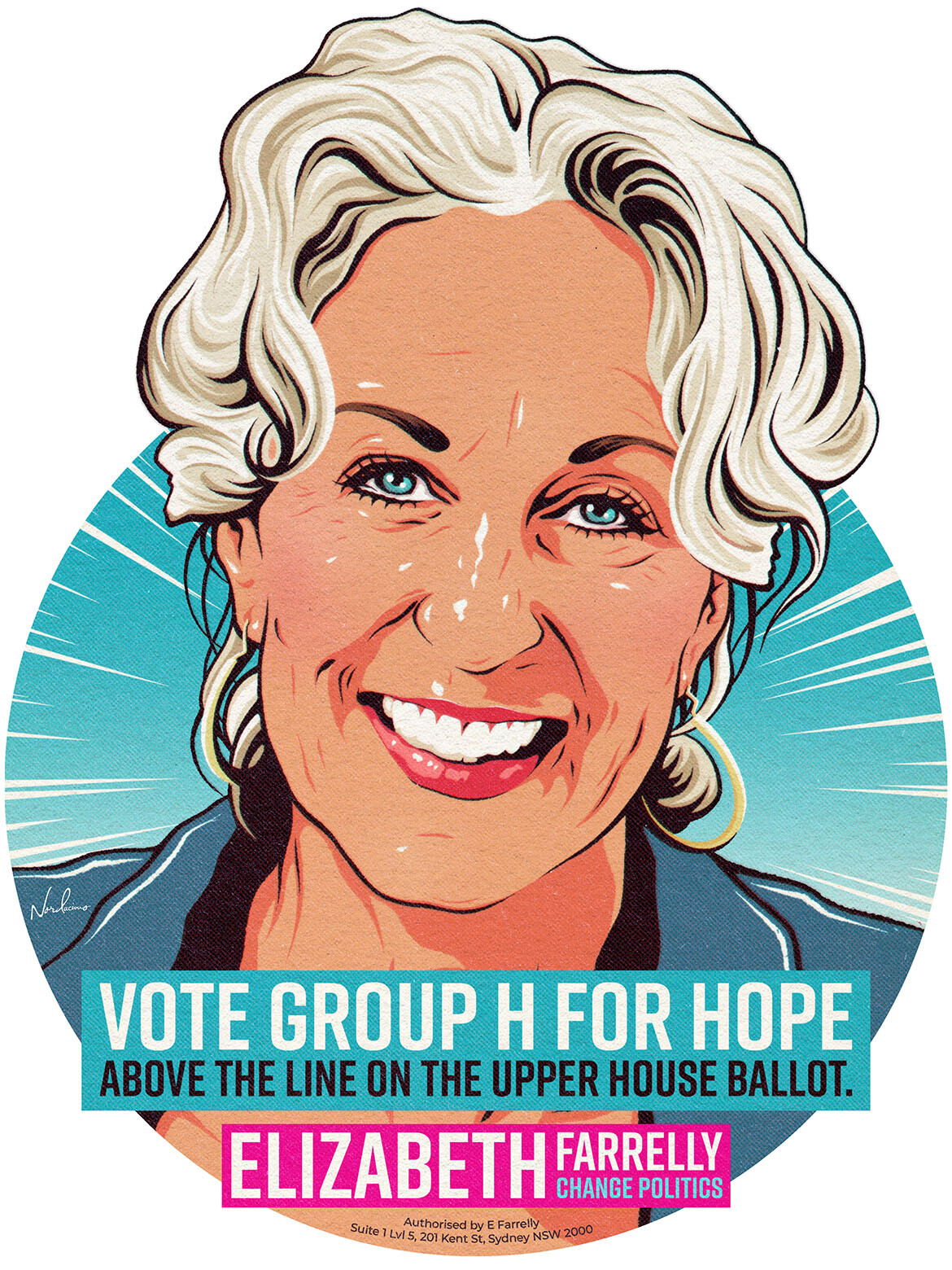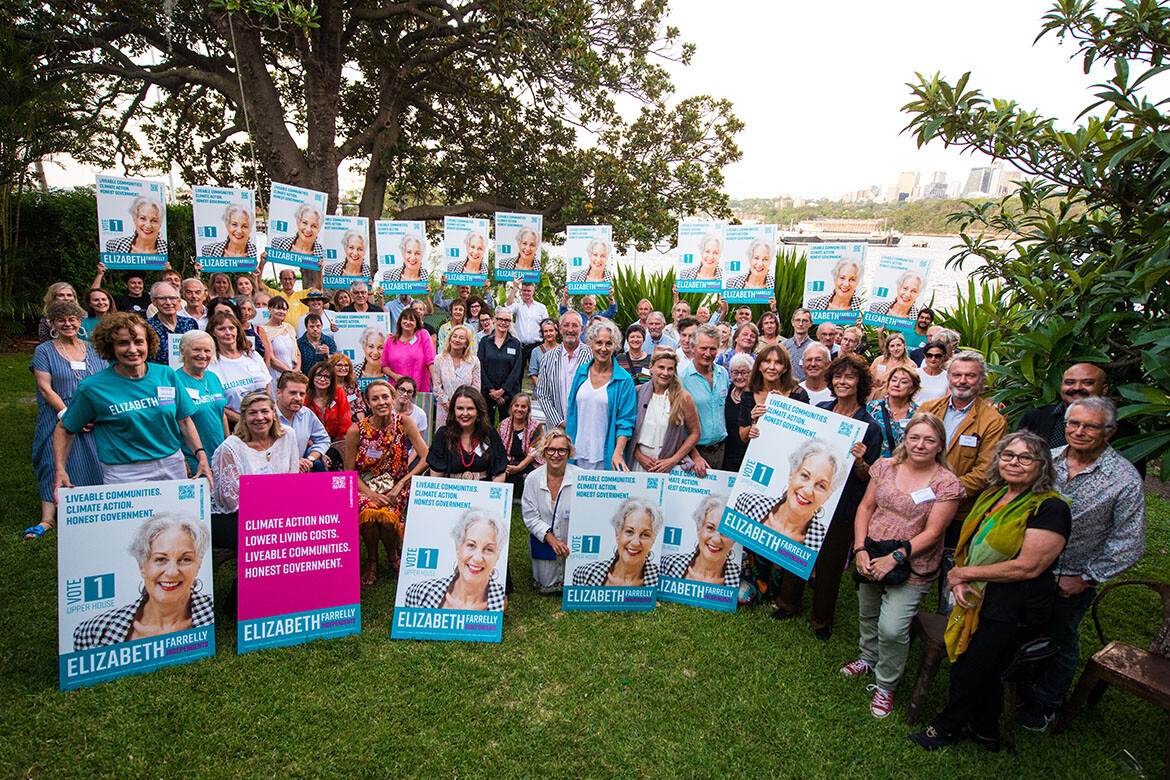 We think you might also like this profile of Austin Maynard Architects emphasising community connections in architecture.