Session Synopsis:
This CPD is designed to provide a clear understanding of Cladding materials, the requirements of the NCC and the pathways to compliance for claddings materials. There are a number of considerations that need to be addressed before choosing the right cladding materials for a project. In particular, Fire Performance and Compliance are topics that need to be fully understood to ensure safe building systems are used.
Presented by:
Ross Baynham, National Specification Manager, Alspec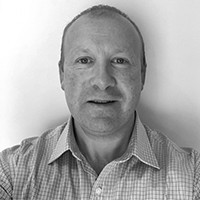 Ross Baynham is the National Specification Manager for Alspec. With over 20 years of experience in the Construction Industry, Ross has worked with the Architecture and Design community for well over a decade. With experience across multiple sectors, Ross has supported the Architectural and Construction teams in the delivery of some the biggest projects across Australia; from large Multi-Residential to Hospitals and everything in between. Having been engaged in the Sustainable Buildings Products sector for many years, Ross is well placed to discuss the implications of high performance building products.