Sensorial and laden with personality, colour is a powerful design tool when it comes to influencing mood, behaviour, even creating the right ambience within an interior space. If you're looking to raise productivity, colour can serve as a critical differentiator in defining your spaces. With the arrival of Spring, consider the opportunity to give your carpet flooring a brand-new lease of life. Embrace a colour-focused approach to designing your commercial spaces with the Beyond Chroma carpet collection by Milliken.
Locally manufactured, Beyond Chroma, boasts of a palette of 60 colourways across a full spectrum of hues from warm to cool; dark to bright. This means you'll have endless colour choices to customise your flooring with. The collection amazes with its multi-textural layering effect to lend a sense of movement and depth to interiors.
Beyond Chroma is part of the brand's Quick Ship program – one of the largest in Australia offering fast delivery and flexible solutions. With a minimum order of 5-square-metres, the Quick Ship program provides endless possibilities across all price points for accelerated project lead times, guaranteeing hassle-free delivery.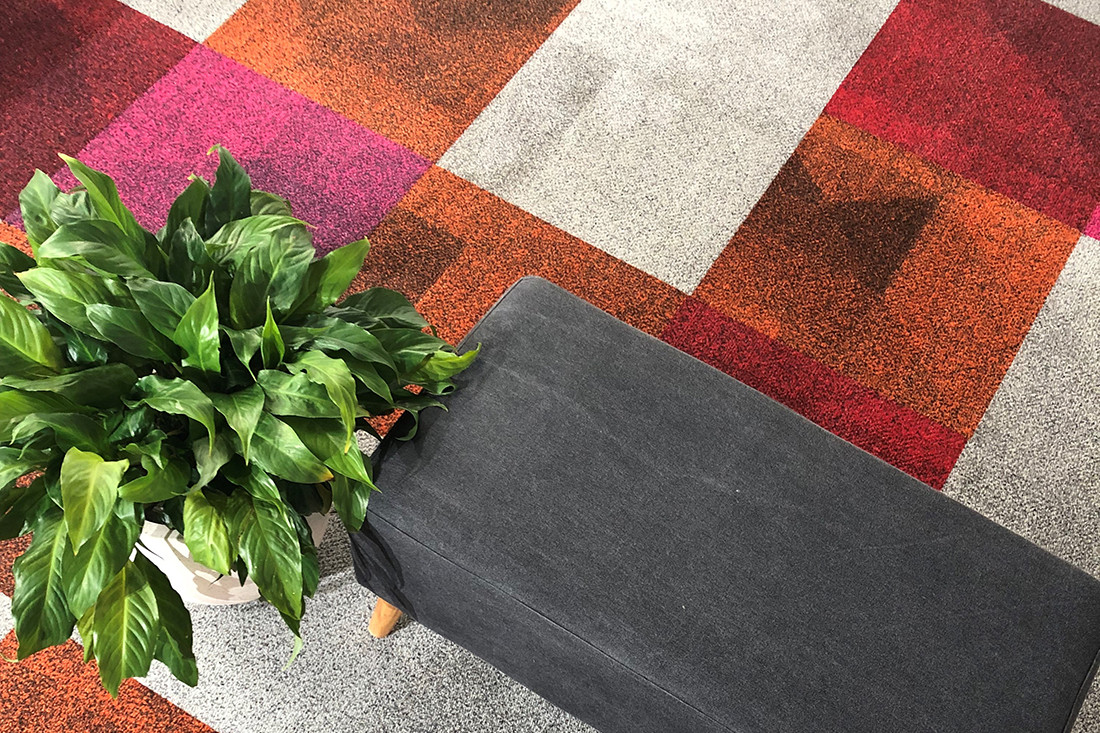 Today, commercial environments demand products that help with better noise control and Beyond Chroma does not disappoint. With a WellBAC™ cushion-backed construction, sustainably engineered for under-foot comfort, performance and ease of installation, the collection helps improve acoustic performance by 50%. What's more, with open-cell technology, the carpet tiles are better equipped to manage moisture migration, enduring all levels of RH and pH by eliminating any potential compatibility issues.
Personalisation is a key theme in design today and Milliken leverages the speed and flexibility of its Millitron Dye Injection technology to create custom designs or colour concepts in sync with the client's requirements. The technology also enables stamping the client's I.D on their projects, – creating "Infinite Designs," thus redefining and simplifying customisation. The Beyond Chroma carpet collection gives you the opportunity to access and experience this technology and find a colour that aligns with your vision, if not found in the available 60 colourways.
Milliken is also renowned for its ethical practices and is strongly committed to 'Creating a Better World' and proactively engaging in community initiatives. One 'purpose-orientated' initiative is their association with the Property Industry Foundation (PIF) to help build homes for the homeless youth of Australia. As part of their commitment as PIF's National Corporate Donor, the brand will donate a percentage of revenue from every specification received for Beyond Chroma.
Overall, the Beyond Chroma collection impresses with its endless range of shades and hues, lending vibrancy to a range of commercial interior spaces. It is also the second collection in the series to raise funds for PIF to build homes for homeless youth. More power to the brand!
Photographs courtesy: Milliken