"Always innovating, always striving for excellence." This is the everyday philosophy that leading commercial furniture manufacturer, Infinity Commercial Furniture (ICF) integrates across all their products. Driven by exceptionally designed products, ICF's experience spans over two decades in the industry – constantly delivering an unrivalled and genuine service that they are renowned for.
Over the years, ICF have selected and developed a range of products and systems that put their customer's needs at the forefront, enhancing their everyday experiences. The brand continues to deliver the best furniture products to every client across any commercial environment. As our workplace constantly evolves, so does the way we work. Gone are the days of stationary desking; and instead, we say hello to height adjustable workstations – a new standard for the office.
With added health benefits, customisable working options and versatility to suit your individual needs, ICF presents Motion – the perfect addition to elevate your working routine.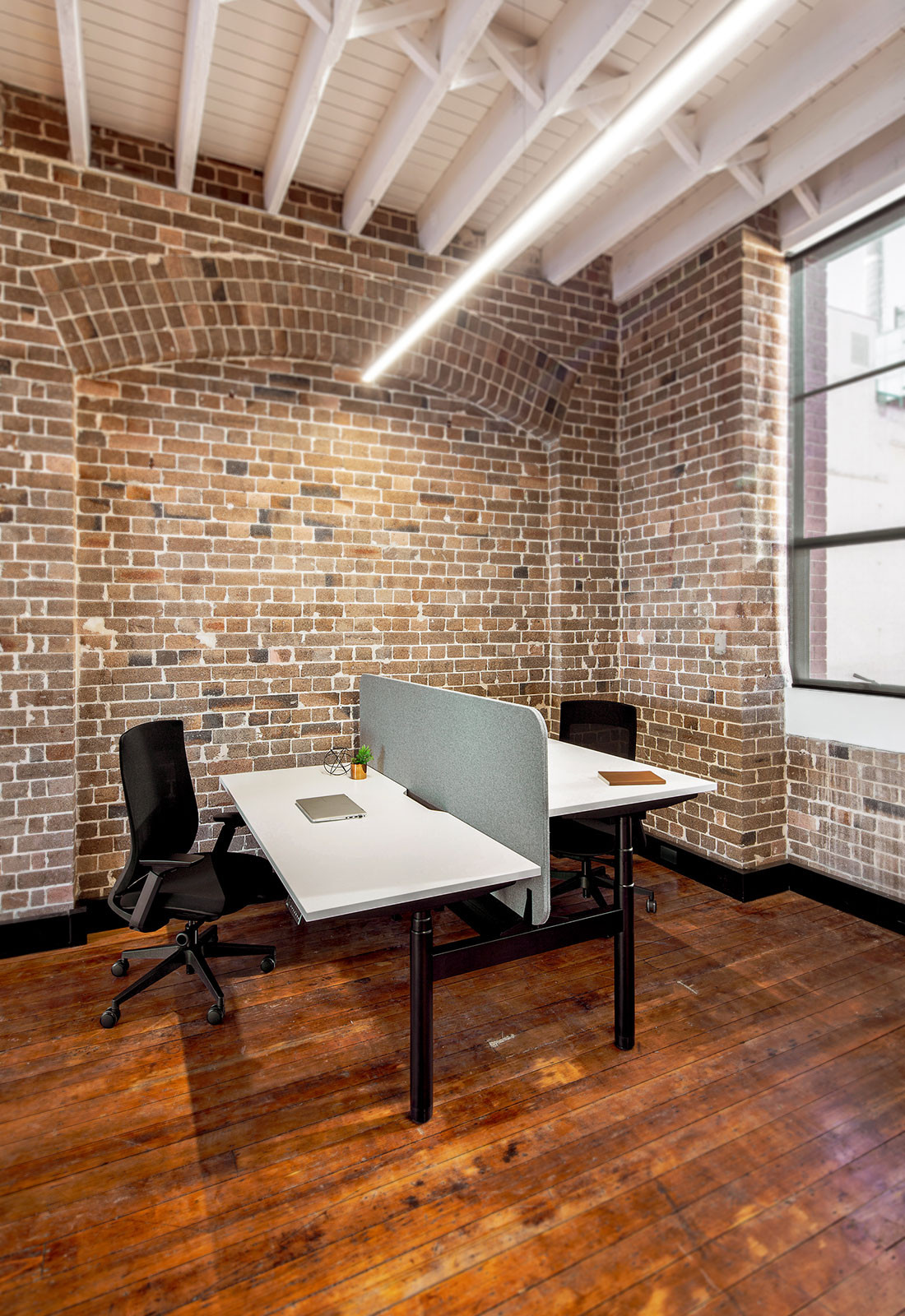 The Motion height adjustable workstation by ICF features a twin motor that provides 160kg heavy duty lift capacity, paired with a quiet adjustment speed of 30mm per second to get you precisely where you want to be. The sleek, sophisticated frame is interchangeable with a memory bank of four heights from 660mm through to 1300mm in height; and a three-stage telescopic lifting column that is synchronised by a central control box.
For superior functionality, ICF have integrated a power solution on all configurations to enhance your productivity, as well as an anti-collision safety feature to assist avoiding damage during height adjustment. Available as a round or rectangular system; as single, back to back, corner or 120-configurated desk space; Motion is ready to challenge the status quo and offer you complete flexibility in how you work.
As a company, Infinity Commercial Furniture consistently push themselves to bring forward a first-class standard through innovation, adaptation and efficient manufacturing processes. Recently, ICF brought Motion to the market and installed hundreds of the brand new sit-to-stand system in the largest corporate floorspace located in the heart of the Sydney CBD. Motion is prepared and ready to bring a dynamic way of working into the new-age office and meticulously crafted for the modern employee.
Aligned with the release of Motion, ICF have also launched their new online estimator tool. This special product enables all of their clients to browse ICF's extensive product library; the opportunity to create; all the way through to efficiently estimating the value of their project in just one click.
Infinity Commercial Furniture operates to achieve one single goal – to create and bring extraordinary products and services to the market that meet and surpass all of their customer's expectations. With Motion, that goal is delivered efficiently, passionately and with a touch of class.
The Motion sit-to-stand system is available Australia-wide through Infinity Commercial Furniture.
Infinity Commercial Furniture.
icf.com.au