It could be said that the realisation of ambition is what Habitus House of the Year is all about. Each year, the line- up of outstanding projects, selected from across the Indo- Pacific Region, culminates in something akin to an exposé of ambitious residences, designed for ambitious, often profound, ways of life; and each year, we develop a taste for more.
Such an appetite for ambition ought not, need not and shall not go unfed – thanks to Gaggenau and its inaugural Kitchen of the Year Design Contest.
As a brand that's long been synonymous with excellence and as the pioneer of modern domestic kitchen appliances, in both form and function, Gaggenau is an ambitious type itself. Cultivating a name that epitomises sophisticated functionality, inimitable quality and impeccable design, the preeminent German manufacturer's premium appliances for private kitchens are coveted by architects, designers and specifiers all over the world. As such, Gaggenau products are something of a hallmark when it comes to kitchens endowed with experience and luxury that go unparalleled.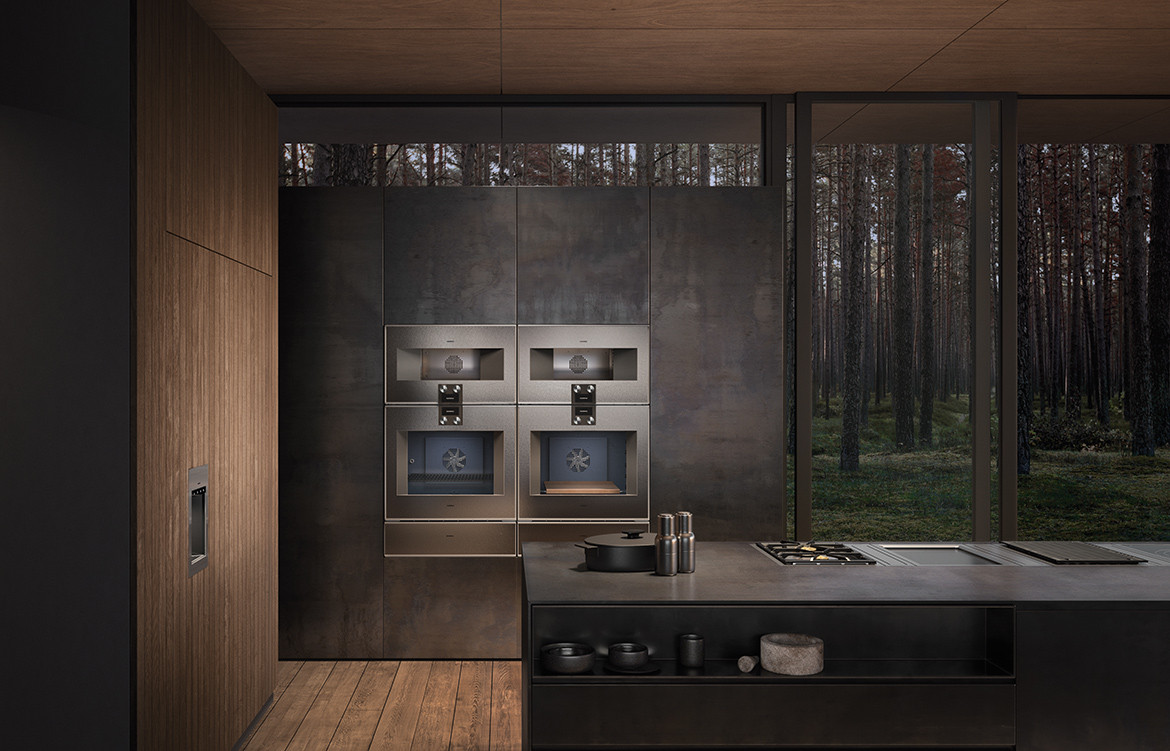 Such a high calibre design context is indicative of a riveting contest – to be made official, as of now. With its inaugural launch in October 2020, the Gaggenau Kitchen of the Year Design Contest is a new initiative intent on awarding those that set a new precedent in the realm of kitchen design. Open to professional kitchen designers, architects, interior designers, builders and developers based in Australia, the contest awards ambition in the kitchen and the pursuit of design excellence, with the Best of the Best accolade realised in an exclusive, 5-star European trip for two.
To be ordained Best of the Best and second to none, Gaggenau Kitchen of the Year Design Contest entrants must first compete for regional excellency. The awards will recognise the Best Regional kitchen designs from each of four Australian regions: the New South Wales/Australian Capital Territory region; the Victoria/Tasmania region; the Queensland region; and the South Australia/Western Australia/Northern Territory region – selecting the Best of the Best based on the utmost score. The Regional winners will each receive a divine Australian culinary experience to forever savour.
At the crux of the sure-to-be stiff competition is a judging panel of esteemed local design contemporaries whose names – Sue Carr, Mim Fanning, Neil Burley, Damian Hannah, Robert Warner, Raj Nandan and Clement Lee – are as inimitable as their design critique. Suffice it to say that to enter and be named a winner would be quite an honourable achievement and no small feat. Authenticity and originality of design; performance and end user considerations; quality of design and execution; and thoughtful integration of Gaggenau appliances culminate the contest judgement criteria and ultimately decide the awarding scores.
Eligibility to enter consists of a few simple yet pertinent criteria: entries must be from projects, multi-residential or private residential, located in Australia and completed between 1 January, 2018, and 30 April, 2021, featuring three or more Gaggenau appliances.
With entries open from 12 October 2020 until 30 April 2021, the countdown is on for the shortlist announcement in July 2021. And ultimately, that appetite for ambition will well-and-truly be fed, with the announcement of the inaugural Gaggenau Kitchen of the Year Design Contest winners, in September 2021.
Entries can be made via the Entry Portal.
Gaggenau
gaggenau1683.com.au