As a supplier of superior products to the architecture and design community, Innerspace Commercial Interiors has led the way with a diverse furnishing offering that began more than seventy years ago. The business was established by brothers Bill and Bob Hawkins in Perth, Western Australia after the Second World War, and over the following decades, it has organically evolved to become the premium design company that it is today.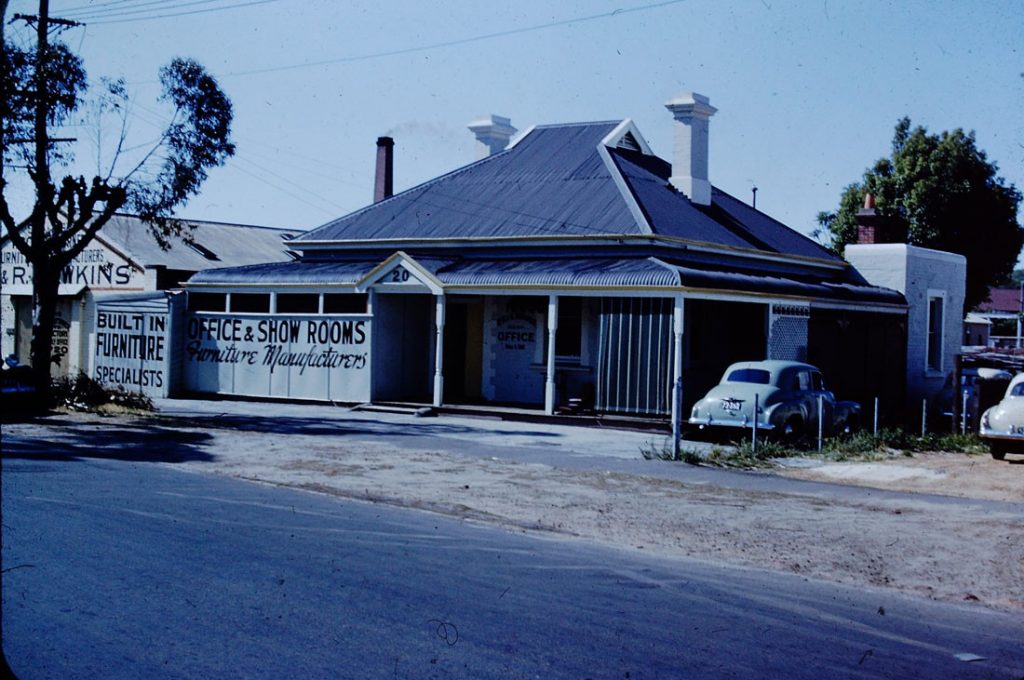 With a heritage of providing outstanding product ranges coupled with excellent customer service, Innerspace has always been an innovator, changing with the times to better deliver furniture, lighting and accessories that are at the cutting edge of design. For example, Innerspace lead the way, commencing business in Singapore in 1991 when this was a very young and untested market. From success in Asia, and looking to the future, Innerspace has once again spread its wings opening a showroom in Marrickville, Sydney last year.
Now established on the East Coast the company brings its wealth of experience along with a plethora of product ranges to the rest of Australia however it also delivers its vision of developing lasting relationships with clients which is integral to the Innerspace philosophy.
Jonathan Miles, Managing Director and third generation family owner of Innerspace commented, "Our aim is to offer something different to the market and support it with friendly and supportive service – the things we have been known for in over 70 years of trading".
Adding something a little different to the product offering is of course essential and Innerspace has the perfect collection with the national launch of the renowned Spanish brand Viccarbe. Based in Valencia, Viccarbe references a contemporary style of living with a wide range of products for both the home and workplace. The company is recognised internationally for its designs and is a leading manufacturer of armchairs, sofas, tables and occasional furniture.
Adding gravitas to the brand, Viccarbe also collaborates with such iconic designers as Patricia Urquiola, Jaime Hayon and Ramos&Bassols to present products that are unique and desirable. Viccarbe is available globally and is represented in more than sixty countries.
Certainly Viccarbe is a leader in its field and the reasons are clear to see. The design continuum throughout the range is clean, fluid lines of the products, a simple pared back aesthetic that is at home in any interior. Having represented Viccarbe since 2017, and orchestrated its success in the Western Australian market, Innerspace now affords the opportunity for the rest of Australia to enjoy this exceptional brand. As Miles explained, "Now we are in Marrickville with dedicated staff and a showroom we can better service our national customers and grow our presence in Australia. This coincided with the opportunity to offer the innovative furniture brand, Viccarbe to the national market after having great success with it in Perth."
Of course Viccarbe is at the forefront of European design, however Innerspace is also a great supporter of Australian producers and offers exemplary products from such homegrown luminaries as Ross Didier, Mark Tuckey and Rakumba lighting.
With existing brands and myriad ranges Innerspace is perfectly placed to supply product for the commercial, residential, educational, hospitality and healthcare sectors. For designers and architects the collections represent the best furnishings from home and abroad but now with the addition of Viccarbe, and its availability nationally, Innerspace has created an offering that leads the way in creativity and diversity.
From humble beginnings in Perth Innerspace has become a giant in the industry and is continuing to make its mark on the Australian design landscape. Innerspace, along with Viccarbe, is a company on the move and now all of Australia can enjoy the design ride.
Innerspace