View the video now by filling the form below.
CPD Documents:
Download the Answer Sheet HERE
*Please remember you are required to attend the full hour of the presentation in order to receive your formal CPD Certificate.
*You do not need to submit your Questionnaire to the AIA or brand, please keep on file for your records.
*By registering to watch this you agree to share your information with Indesign Media and it's third-party partners.
Session Synopsis:
This CPD is designed to provide a clear understanding of Cladding materials, the requirements of the NCC and the pathways to compliance for claddings materials. There are a number of considerations that need to be addressed before choosing the right cladding materials for a project. In particular, Fire Performance and Compliance are topics that need to be fully understood to ensure safe building systems are used.
Key Learning Outcomes:
At the end of this presentation you should be able to:
Identify and apply the Compliance Pathways within the NCC 2019
Evaluate the various different Façade systems and Cladding Systems
On each project, define and fulfil Fire Compliance for External Walls/Facades
Identify and evaluate the Testing Procedures for compliance
AACA Competency Standards related to this session:
Documentation: Detailed Design 5.3, 5.4, 5.5, 6.5.
Presented by:
Ross Baynham, National Specification Manager, Alspec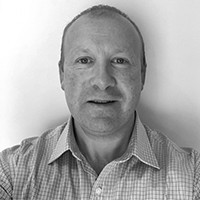 Ross Baynham is the National Specification Manager for Alspec. With over 20 years of experience in the Construction Industry, Ross has worked with the Architecture and Design community for well over a decade. With experience across multiple sectors, Ross has supported the Architectural and Construction teams in the delivery of some the biggest projects across Australia; from large Multi-Residential to Hospitals and everything in between. Having been engaged in the Sustainable Buildings Products sector for many years, Ross is well placed to discuss the implications of high performance building products.
Fill in the form below to access the video:
"Please scroll to the top to view the video."
Please note by accessing advertiser content your details may be passed onto the advertiser for fulfilment of 'the offer'. The subscriber also permits the advertiser to follow up the fulfilment of the offer by email, phone or letter.