carpet, Gibbon Group, multi-residential design, education design
The multi-residential and education sectors have demonstrated sustained, marked growth in recent years. Though at first glance very different, the two sectors in fact bear numerous similarities: both should nurture and provide comfort, a balanced approach to style and functionality that prioritises positive, healthy environments. Akin to educational environments, multi-residential projects are high-traffic and often high-density, with increasingly compact footprints requiring design features to be integrated in new and inventive ways.
The expansion of both sectors coincides with a period in design history where health and wellbeing are being placed at the forefront of the built environment. Architects and designers are now committed to creating spaces that actively contribute to human health and wellbeing by marrying the best innovations in technology, health, science, and design.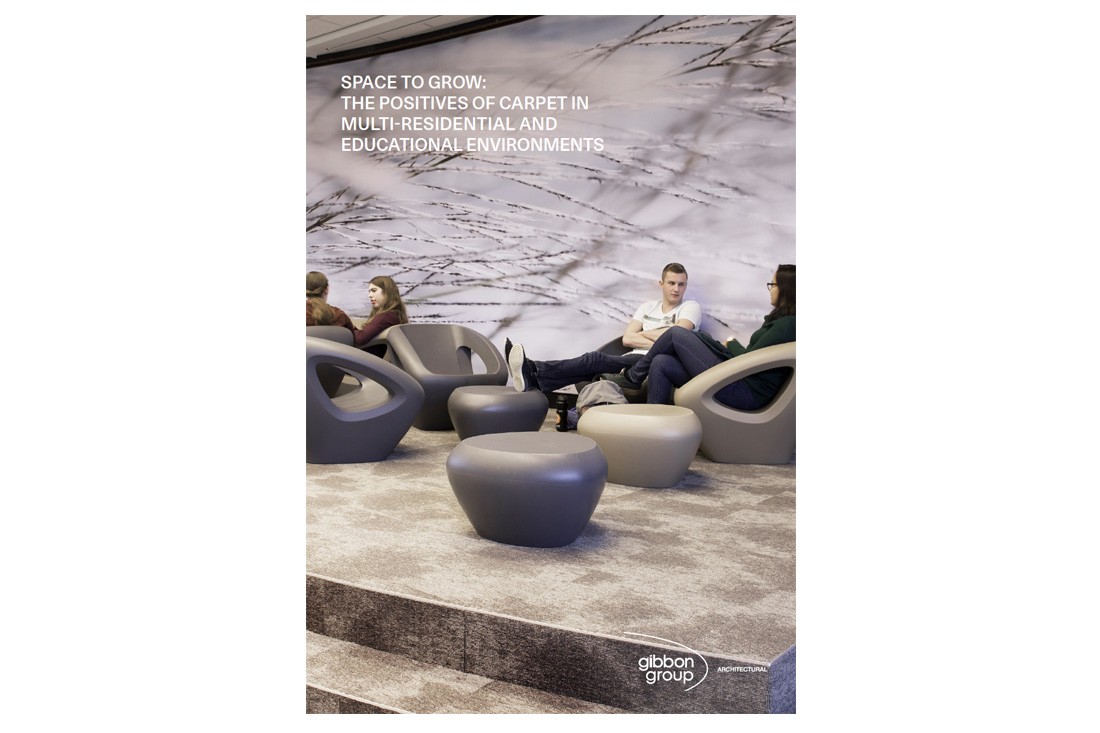 For over 20 years, Gibbon Group has sourced innovative, on-trend carpet roll and carpet tile ranges from around the globe and operated a custom rug program featuring soft flooring produced from the unique goat hair carpet. The Gibbon Group name has become synonymous with high quality, innovation, and design flexibility. Gibbon Group is driven by a strong focus on sustainability and a genuine commitment to delivering products that enhance user wellbeing and help shape considered, balanced spaces. It is this critical understanding of the role of design in creating healthy, happy spaces that makes Gibbon Group the ideal carpet supplier for multi-residential and education projects.
Their modular carpet tiles from Tretford (Germany) and Modulyss (Belgium) allow for phased installation and produce significantly less waste than traditional broadloom carpet. In addition to outstanding appearance retention and a long life expectancy, carpet tiles allow for mixing and matching colours, patterns, and shapes, alongside easy repair and replacement in the case of damage.
Tretrford Corded carpet roll is made with 80 per cent highest-grade natural cashmere and is free from toxic chemicals, making it the perfect fit for creating healthy, luxurious interiors. Its 2-metre width saves on waste and makes for easy installation in high-rise buildings. Where it stands apart from traditional broadloom is its non-ravel construction, which allows fray-free cuts in any direction. This unique corded carpet is highly durable and one of Gibbon Group's oldest and most trusted products. For over 40 years, Gibbon Group's Tretford corded carpet roll has been made in Waterford, Ireland. All Gibbon Group carpets can be sourced with specific backings that enhance comfort, durability, acoustic and thermal performance, while extending the lifespan of the carpet.
---