Session Synopsis
According to the most recent report by the IPCC, the time for climate action has well and truly arrived. Without immediate global action, the report says, the aim of limiting warming to even 2°C will not be possible. Indeed as it stands, even if current emission reduction pledges are met, temperatures are set to rise by more than 3°C.
While the climate emergency affects us all, regardless of nationality or occupation, it is of particular relevance to those associated with construction. The sector's high carbon emissions mark it as a major part of the problem.
Of course, by now this notion is uncontroversial and architects broadly accept the need for change. However, it's when you drill down to specifics that things get difficult. When you start to ask questions around material selection and which stage of projects is most critical in terms of low carbon design, many still require assistance.
This session is intended to provide this assistance; to outline ways for architects to research and select lower embodied carbon materials and explain how they can best incorporate those materials into low carbon designs.
View the video now by filling the form below.
Key Learning Outcomes
At the end of this presentation you should be able to –
Define the concept of materials carbon and outline emerging regulation associated with it.
Outline the scale of upfront (materials) carbon footprint impact and scale for interiors.
Demonstrate the basic skill required to research and select lower embodied carbon materials.
Demonstrate the basic skill required to specify or request materials in documentation.
Explain how to implement materials selection into low carbon design practice.
(PROJECT INITIATION AND CONCEPTUAL DESIGN PC35; DETAILED DESIGN AND CONSTRUCTION DOCUMENTATION PC39; DETAILED DESIGN AND CONSTRUCTION DOCUMENTATION PC45)
CPD Documents:
Access the CPD Questionnaire: CLICK HERE
Download the CPD Answer Sheet: CLICK HERE
*Please remember you are required to attend the full hour of the presentation in order to receive your formal CPD Certificate.
*You don't need to submit your questionnaire, please keep on file for your records.
*By registering to watch this you agree to share your information with Indesign Media and its third-party partners.
Presenters
Dr. Caroline Noller, Founder/CEO, The Footprint Company
We believe property is a key contributor to global ecological stress and must lead mitigation action, and that a more efficient property sector is good for the planet and society. Our purpose is to enable the property and construction industry to deliver Net Zero Carbon by 2040. We do this by reducing the cost and complexity of achieving Net Zero carbon design, synthesising the latest research and delivering it in a way that is simple to understand and ready-to-use.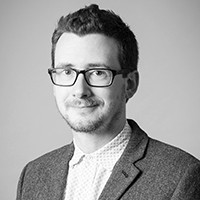 Philip Oldfield, Associate Professor, UNSW
Philip Oldfield is Head of School at UNSW Built Environment, Faculty of Arts, Design and Architecture.
Philip's research interests are focused primarily on sustainable design, embodied carbon and tall building architecture. He is an active member of the Council on Tall Buildings and Urban Habitat (CTBUH), and is author of the book "The Sustainable Tall Building: A Design Primer" published by Taylor and Francis in 2019.